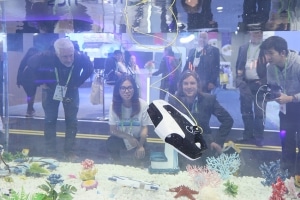 Every year in early January close to 200,000 people descend on Las Vegas to attend the annual Consumer Electronics Show (CES), and I joined the throng this year. That may seem out of place at first glance—there are many other large-scale events that might seem more in line with a visit from a representative of The Strong museum.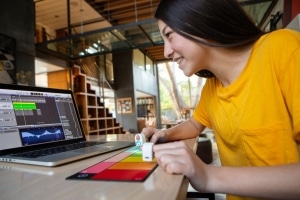 For instance, there are toy industry conventions, such as Toy Fair in New York City or Spielwarenmesse, its European equivalent, held in Nuremberg, Germany. These trade shows focus on premiering what's up and coming for retailers and press who need to know which new products will be reaching the market and for researchers and industry analysts who want to get a feel about the next toy trends. These are industry-only shows and typically not open to the public, though they sometimes have a limited subset of programming aimed at enthusiasts.
Or there's the Electronic Entertainment Exhibition (E3), the U.S.-based video game industry trade show which has the same function as Toy Fair, but for games. Gamescom in Cologne, Germany, and the Tokyo Game show address those international markets. These shows are open to a mixed market of industry professionals and gamers. E3, up until just a few years ago, was closed to the general public but now allows for a limited number of "gamer passes" to be sold to give enthusiasts access to the trade show for all three days. The other two split their days, reserving the first few for industry professionals and then opening the doors to fans the second half of the show.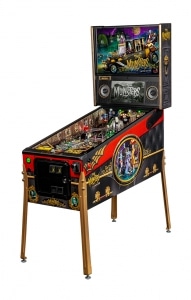 So with all these more dedicated toy and game trade shows around for a researcher to visit and get their hands on and minds around, the newest of the new, why did I go to CES? It's true that there are some game companies such as Stern Pinball that exhibit there every year (as they did this year to unveil their new Munsters machine), but that's not the main draw to someone like me to attend.
Two years ago, The Strong featured an exhibit on Harley-Davidson motorcycles, and a Harley remains on display in the museum's lobby with a survey question "Is This A Toy?" To many visitors, the answer is yes. Pursuing hobbies, engaging in sports, practicing a musical instrument—we consider all of these play.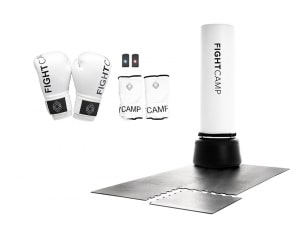 And in this light, CES might be the biggest "play" trade show of all. "Electronics" are embedded in almost everything and so CES showcases almost everything. Had you gone to CES, you might have seen an AI assisted chessboard that moves its own pieces and a digital board game platform exhibited at the show. But beyond those clearly play-related products you would have found (among many, many others) the "Fight Camp" digital home boxing gym and training system, flying and "swimming" drones, and digital musical rings. The most non-electronic debut of the show? For those of you who think backyard grilling is play, Impossible Foods rolled out their 2.0 "just like meat" patties. Even Harley-Davidson debuted their new electric motorcycle there.
So for us here at The Strong, despite its name, the Consumer Electronics Show is a "trade show of Play." The higher tech our play and hobbies get, the more there'll be to study there.