A visit to The Strong museum is not complete without a stop in Dancing Wings Butterfly Garden, the only year-round indoor butterfly garden in upstate New York.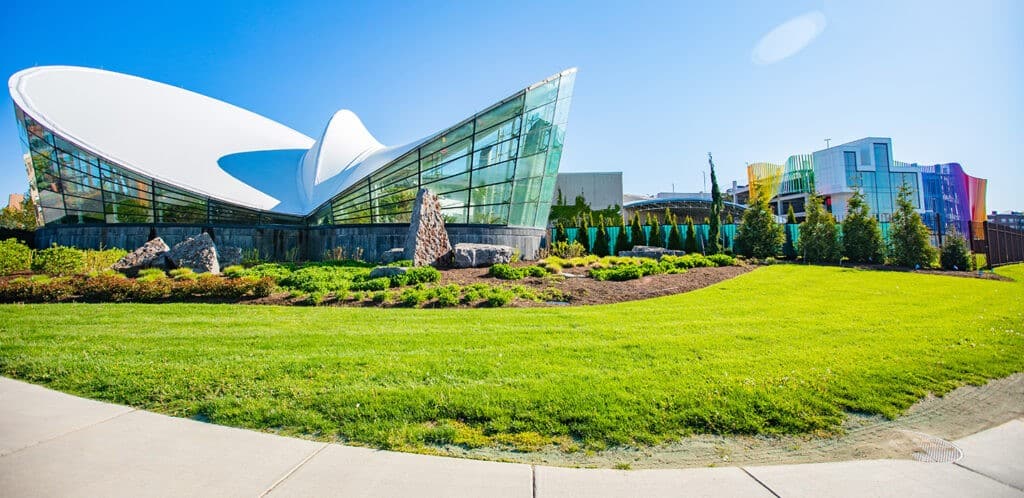 Enter the lush rain forest environment and walk among hundreds of brilliantly colored, free-flying tropical and native butterflies that flutter about—and may even land on you! Be sure to visit the chrysalis case and see emerging butterflies.
A paved path leads guests through tropical foliage, a turtle pond, and a cascading waterfall. Take a peek at the garden's resident panther chameleon, and watch its colorful scales change color as it adapts to the environment. Look closely and you will also notice several four-footed and fine-feathered friends, including Socrates, the garden's brightly plumaged green aracari toucan, and families of Button Quail. Check out Live Collections FAQs to learn more.
Entry to Dancing Wings Butterfly Garden is by ticket only. You cannot visit the butterfly garden without also having a regular museum admission ticket or museum membership. The butterfly population is funded in perpetuity through the generous support of Louise Woerner and Don Kollmorgen. The plants in Dancing Wings Butterfly Garden were made possible by Allyn's Creek Garden Club.
Butterfly Garden Ticket Prices (Additional museum admission is required.)
Age 2 and older: $6 ($5 members)
Under age 2: Free
Monday–Thursday
Opens at 11 a.m.
Last entry is 4 p.m.
Friday
Opens at 11 a.m.
Last entry is 7 p.m.
Saturday & Sunday
Opens at 10 a.m.
Last entry is 7 p.m.
Dancing Wings Butterfly Garden is a tropical environment with temperature, humidity, and surface moisture normally associated with such a setting.