Dine
NEW! Main Menu (food court)
The newly remodeled food court now offers more seating; additional food options, including more vegan and vegetarian options; and three ordering and payment options—a self-ordering kiosk, online ordering, and a cashier.
See menu
Friday: 11 a.m.–6 p.m.
Saturday–Thursday: 11 a.m.–3 p.m.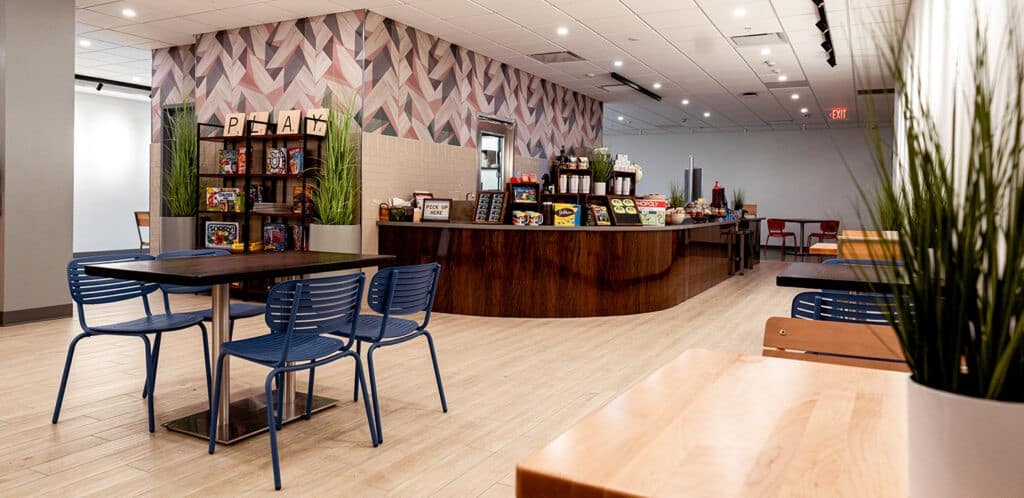 Puppy's Game Café (near Berenstain Bear's exhibit)
Coffee and snacks. See café menu.
Friday: 10 a.m.–8 p.m.
Saturday–Thursday: 10 a.m.–5 p.m.
Bill Gray's Skyliner Diner
Saturday–Thursday 11 a.m.–4:30 p.m.
Friday 11 a.m.–7 p.m.
You must purchase an admission ticket or have a valid membership to access Bill Gray's and Main Menu.
Museum Shop
The museum shop is located near admissions at the Howell Street entrance. General museum admission is not required to access the shop.
Museum members save 10% in the shop every day!

With gifts for all ages, the museum's Everything for Play! shop is the perfect place to find classic and new toys.
Gifts themed around the museum's permanent exhibits, such as Can You Tell Me How to Get to Sesame Street? and Berenstain Bears, as well as short-term exhibits
Puzzles, crafts, and educational games
Toys featured in the National Toy Hall of Fame
Everything for Play! shop accepts Visa, MasterCard, American Express, and Discover Card. Purchases in the shop help support the museum's mission.
Shop Hours
Everything for Play! shop is open during regular museum hours.
Contact
For questions about items available in the museum's shop, please email malindatrovato@thessagroup.com.
---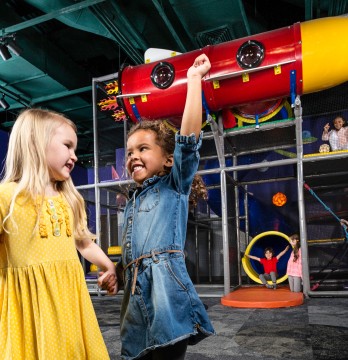 ---
Make a Donation Today
Become a champion for play and help make a difference in the lives of the children and families who play, learn, and grow with The Strong.