The Strong's team of curators, historians, conservators, archivists, librarians, and technicians work diligently to preserve the museum's collection of more than 510,000 items. Museum, library, and archives collections are stored in controlled temperature and relative humidity conditions that ensure materials will be preserved for years to come. New acquisitions and donations to the collection are examined for pests, rehoused in archival storage materials, and documented before storage as part of preventive conservation. Conservators perform preventive care to maintain objects in good condition, so the artifacts can be gently handled and securely placed in storage without damage.
Many museum objects enter the collection with signs of play and use. When items arrive with signs of damage or wear, the museum carefully conserves them to maintain their appearance, meaning, and material integrity. Conservation treatment such as cleaning and repair work is performed by specialized professionals who are trained to work on dolls, toys, tabletop games, and arcade games. The Strong's collection of video games and related archives hold electronic media that is preserved through digital storage and migration.
In everything it does, The Strong museum is dedicated to preserving its unique and expansive collection so that it will continue represent the history of play for future generations.
View The Strong's Digital Preservation Handbook.
---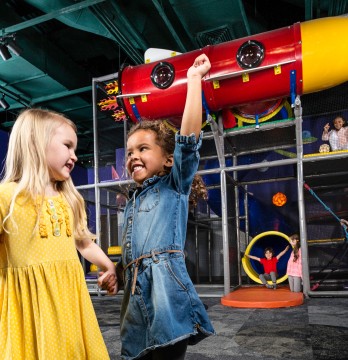 ---
Make a Donation Today
Become a champion for play and help make a difference in the lives of the children and families who play, learn, and grow with The Strong.