Birthdays. Love them or hate them, we all have one.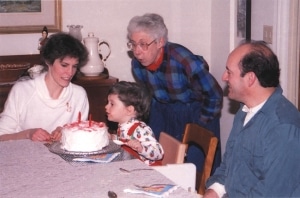 I realized the other day that I've surpassed the sixth month mark since my last birthday and can now see that next number creeping up on the horizon. As a kid, that half mark is pretty significant, as most like to tack on the appropriate fraction to their age for added clout. For instance, my nephew delights in telling people he is not just seven, he is seven and a half. A substantial difference from his classmates who may have just turned seven last week. Unlike my nephew, but somehow exactly like my father, I no longer hold such enthusiasm for my birthday (or fractions). I'd much prefer the day go unacknowledged altogether and am relieved when it's over. I share the mindset of the Mad Hatter and March Hare: un-birthdays are the real delight.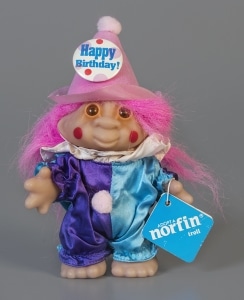 Regardless of how we may feel about our own birthday, most of us likely enjoy the celebration that accompanies the occasion, and why not? Colorful décor, ridiculous hats, assorted snacks and—of course!—desserts. There's usually some sort of fun activity, whether you participate with gusto or simply enjoy watching from the sidelines. Piñatas are a bit hit (pun very much intended) with just about any age group, although they weren't so easy to find in my little hometown growing up, usually requiring a trip to a specialty paper or party supply store. Now they're readily available in a variety of shapes and sizes at your local Target store which is still a novelty to me. I'd be lying if I said I didn't peruse that aisle regularly and contem  plate buying one just for fun, particularly the one shaped like a cheeseburger.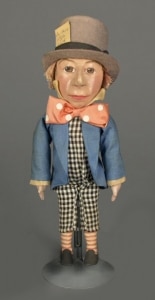 The business of birthdays has become, just that: quite a business. Birthday themed toys, food, and myriad other products have become more and more prevalent. Items like Birthday Barbie, Birthday Bash flavored ice cream, birthday cake scented candles, and birthday flavored gum are all intended to make an ordinary day feel a bit more special by folding some birthday magic into it. And maybe that's the point. As adults, we often get caught up in our hectic schedules, juggling a multitude of responsibilities in a world that often feels tumultuous and overwhelming. Maybe we don't need to wait for an occasion, maybe we need to celebrate more, to play more, regardless of the day. So grab some friends, a few snacks, a game or two, and maybe a great hat and have some fun. Not your birthday? Not a problem. There are plenty of other reasons to celebrate. Maybe it's the first day of summer. Maybe it's Friday. Maybe (most likely) it's your un-birthday. The point is to treat each day as if it's something to celebrate and simply delight in the moment.
Maybe the Mad Hatter was on to something. Maybe he wasn't so mad after all.