Museum Rentals
---
Create treasured memories for years to come by celebrating a special occasion at The Strong.
Party Package
The museum's playful environment provides an ideal setting for birthday, engagement, graduation, and anniversary parties and gatherings such as family reunions and baby showers.
The Strong offers a private party room with a capacity of 30 guests Monday through Sunday, at 10:30 a.m. and 1 p.m. A museum host will be assigned to every party to assist with all party needs.
Party Package: $225
Includes 90 minutes in a private party room, one ride on the Strong Express train for each child, and museum admission for 10 people (non-members). All other party guests, age two and older (children and adult), must have paid admission to go to the party room. Additional non-member guests may be added for $14 each, but current members get into the party for free.
Party Add-On Options
Enhance any party with one or more of the following add-on options:
Costumed Characters: Enjoy a 20-minute visit from a Berenstain Bear—either Mama, Papa, Brother, or Sister—for $50.
Butterfly Garden Admission: Treat guests to a breathtaking experience in Dancing Wings Butterfly Garden. Butterfly garden admission is available as an add-on to general admission fees at the rate of $5 for non-members and $4 for members age two and older. The last admission to the butterfly garden is 20 minutes prior to closing.
Token Add-on: $25 for 120 tokens
Food and Beverage
The party room package at The Strong allows the host to bring their own store-bought refreshments. Delivery of catered food, such as pizza is also permitted. However, birthday cake candles are not permitted. Alcoholic beverages are prohibited.
Decorations
Hosts may bring table-top decorations to customize the party area. Wall decorations and balloons are not permitted.
How to Make a Reservation
To reserve the party room, contact Debie Himmelsbach at 585-410-6332 or dhimmelsbach@museumofplay.org.
Reservations must be made at least two weeks prior to rental date. Date restrictions may apply. All parties require a 50% non-refundable deposit with reservation. The balance is payable two days before the party.
The museum is not available for political, religious, or fundraising events.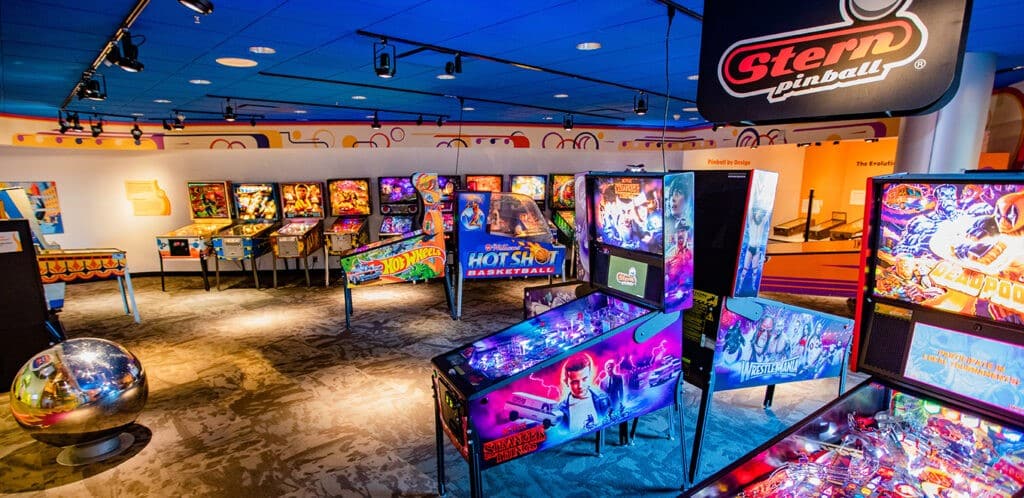 Exclusive Exhibit Experiences
Organizing a homeschool group? Looking for a memorable family experience? Planning a friends night out? Enjoy access to select exhibits after regular museum hours. Children under the age of two are not counted towards the 20-person maximum. No food or beverages are permitted in exhibit spaces.
Saturday–Thursday: 5:30–7:30 p.m.
$300
Token add-on: $25 for 120 tokens (eGameRevolution and Pinball Playfields only)
Available Exhibits:
eGameRevolution
Pinball Playfields & American Comic Book Heroes
Wegmans Super Kids Market & Sesame Street
Reading Adventureland
Non-refundable. Dates may be booked two weeks in advance. Other museum areas are not available during your experience. Your group will be escorted to the exhibit when the entire party has arrived at the museum.

After-Hours Facility Rentals
The Strong museum offers a unique and memorable setting for meetings, receptions, and other special events. Whether it's a business meeting for a dozen, a dinner for 25, or a reception for 250, the museum has just the right space to meet your needs.
Discover the museum's playful spaces:
G. Rollie Adams Atrium (Reception 200, Seated 150)
Main Lobby (Reception 250, Seated 100)
Paychex Theater (Seating 290)
Toy Halls of Fame (Reception 75, Seated 50)
Dancing Wings Butterfly Garden
Entire Museum
To receive information on how the museum can serve specific event needs, please contact Debie Himmelsbach at dhimmelsbach@museumofplay.org or 585-410-6332.
Corporate Partner Benefits
Corporate Partner members may qualify for waived or discounted rental fees. For more information about the Corporate Partners program, please contact Hillary Bobys, Director of Corporate and Strategic Relations, at hbobys@museumofplay.org or 585-410-6302.
The museum is not available for political, religious, or fundraising events.
---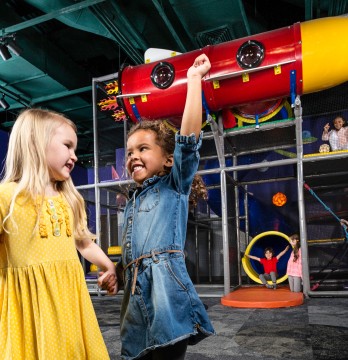 ---
Make a Donation Today
Become a champion for play and help make a difference in the lives of the children and families who play, learn, and grow with The Strong.