Programs for
Grades 7 to 12
---
Custom Programs for Grades 7 through 12
Museum educators can create custom programs, facilitated at the museum, to suit particular class needs. Prices vary.
These recent examples demonstrate how museum spaces support hands-on connections to material covered in the classroom:
A seventh-grade class visited Dancing Wings Butterfly Garden to sketch plants as part of their study of botany and to inspire poetry writing.
An eighth-grade class visited eGameRevolution to explore the history of electronic games.
An eleventh-grade class explored the concepts of continuity and change by studying artifacts in the America at Play exhibit.
Custom Programs for High School Classes
Museum educators can create custom programs, facilitated at the museum, to suit high school curriculum requirements. Offerings include, but are not limited to:
Learning Through Play
Explore teaching and learning through play in four areas of child development—social, emotional, cognitive, and physical. Enjoy an interactive presentation by a museum educator and then experience the museum's interactive exhibits and discover how each reinforces learning through play.
Behind-the-Scenes Tours
Meet with a museum professional to learn more about the museum's world-renowned collection of toys, games, dolls, electronic games, and other items related to play; exhibit design and fabrication; and The Strong's unparalleled play-related library and archive materials.
Field Trips
Museum field trips provide dynamic opportunities for project-based learning for all grade levels and offer a unique way for teachers to connect to curriculum.  
Custom Experience Request Form
Education programs underwritten in part by

---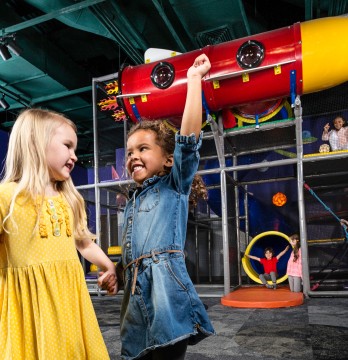 ---
Make a Donation Today
Become a champion for play and help make a difference in the lives of the children and families who play, learn, and grow with The Strong.