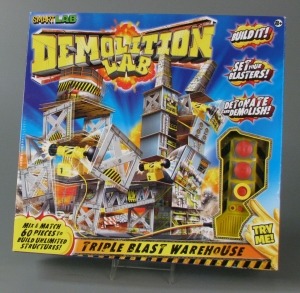 Recent home repair and renovation has made me wonder: is demolition play? On the surface it may not be terribly playful but, if we use our metaphorical sledgehammers to break through the surface and dig a little deeper, we might think about the concept a bit differently.
Most folks associate the word demolition with destruction and damage. What they may not consider is the enthusiasm and excitement that spectators or participants often experience during the process. For instance, demolition derbies have enjoyed lengthy popularity, drawing large crowds who gather beneath bright lights and cheer as they watch vehicles collide, sending bits and pieces flying every which way amid clouds of dust, dirt, and debris.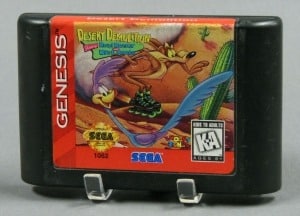 While the exact origin of the demolition derby is unclear, its history can be traced back to the 1950s where it was most frequently associated with county fairs and festivals. The action-packed event grew more popular during the 1960s and became a common reference in popular culture, including the character Pinky on the classic television show Happy Days and even inspired a song by renowned folk singer Jim Croce called "Rapid Roy (The Stock Car Boy)," included on his 1972 album You Don't Mess Around with Jim. ABC televised the Championship Demolition Derby for decades, from about 1962–1992, although the sport's popularity declined during the 1980s. Today, many people enjoy Monster Truck Rallies, a sort of not-so-distant cousin to the original demolition derby.
Apart from the derby, the concept of demolition as play has inspired myriad toys, games, and more. Examples include SmartLab Toys' play set Demolition Lab, where you can build a structure, then demolish it. Electronic games have long included demolition action such as Sega Genesis' 1995 console game Desert Demolition, starring the Road Runner and Wile E. Coyote, and continuing through Disney's 2012 fictional video game character, Wreck It Ralph.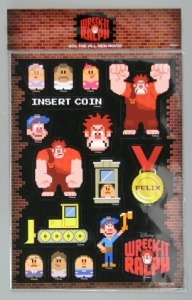 As adults, demolition can take a variety of forms. If you watch any renovation show on HGTV, chances are you're going to be witness to the much loved "Demo Day" where the hosts and homeowners take sledgehammers to walls, cabinets, and much more in preparation for the pending improvements. Apart from the final reveal of the renovated space, demolition seems to be everyone's favorite part.
If you are less of an HGTV fan and more of a do-it-yourself type, maybe a visit to a Smash Therapy room makes a better fit. These new venues allow guests to come to a safe environment where they can smash, break, and demo away the stress in their lives. A glance at the webpage of one such business shows people delighting in the action, which seems to support the notion that this is a sort of play (and a great stress reliever!).
So secure your hard hats and safety goggles, put on some Jim Croce, and enjoy demo day your way. Just watch out for your thumbs, you'll need those to navigate through your favorite video game later, or for holding snacks while you watch the Monster Truck Rally.