Most everyone is some sort of a gamer, whether that means you play Call of Duty to strategically advance and complete missions or you simply log onto your iPhone for a quick game of Words with Friends. Electronic games are everywhere. The Strong has the advantage of interpreting electronic game history in the context of play history.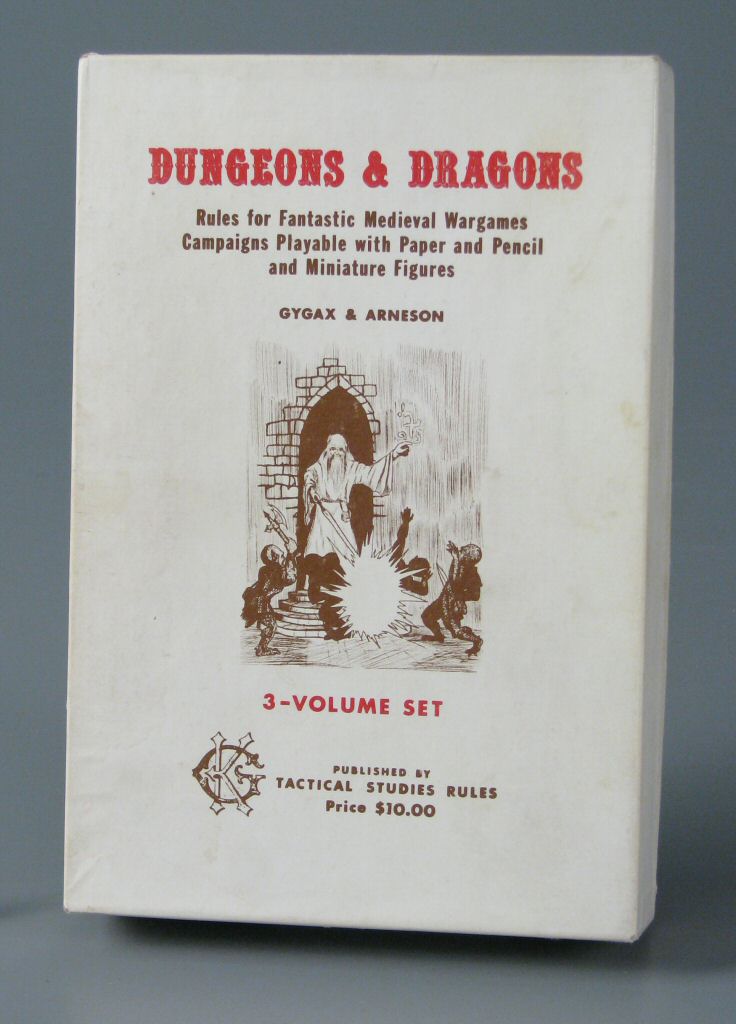 When a guest at The Strong views electronic games and related artifacts displayed in various exhibits, she might see how preserving the history of electronic games not only provides insight into the history and culture of gaming, but also illuminates the cultural history of other forms of play. You might be among the nearly 10 million people that play World of Warcraft, for example, and when you view the game alongside a first edition of Dungeons & Dragons, the paper and pencil phenomenon that inspired nearly every electronic RPG ever created, the significance of your game play is further enhanced. >Cooking Mama, part of a popular line of cooking simulation games, might seem like an odd object to highlight, but when you see it next to Kenner's 1963 Easy-Bake Oven>, a member of the National Toy Hall of Fame since 2006, its importance becomes more obvious. Pretend cooking is an enduring form of play.
Nearly every video game ever created has its roots in some earlier form of play or entertainment, such as sports, board games, toys, or imaginative play. You're likely familiar with an Atari RealSports Baseball cartridge, but what happens to your perception of the game when you view it next to The Game of Baseball, an 1890's board game by Parker Brothers that simulates a baseball game? The main difference remains in how we play the game. As engaging as a baseball board game might be, for example, Nintendo's Wii Sports puts the bat—at least virtually—back into your hands, allowing for a more realistic experience.
For those who have the opportunity to visit The Strong, head up to the eGameRevolution exhibit on the second floor. Against the wall nearest to three large statues of Link, Sonic, and Mario, you'll find a row of cases that perfectly illustrate this point. Traditional play toys such as a dollhouse and toy locomotive are paired with The Sims and Railroad Tycoon, and a variety of sports games sit next to balls, bats, and racquets. These cases highlight how both new and old forms of play work together to create a more immersive experience.
Video games significantly impact the way we play today and will play in the future. As time passes, play evolves, grows, and takes many forms, but at the end of the day, it's still play, and that makes it a vital part of The Strong's mission.