"Barbie quite simply changed my life."
Many of us can say that, in one way or another, our experiences playing with Barbie had lasting effects on our lives. For me Barbie provided a venue for my daydreaming and storytelling. For others Barbie might have been more of a double-edged sword: inspiration that came exclusively in hourglass measurements. Carol Spencer's life, however, would not have been the same in any way without Barbie.
Spencer grew up making paper clothes for her paper dolls and transitioned to making her own clothes as her skills improved and her interest in fashion grew. She had been so fascinated by her grandmother's sewing that her face would inch closer and closer to the machine to see the magic unfold. "I will stitch your nose to this garment if you don't move further away," her grandmother would tease.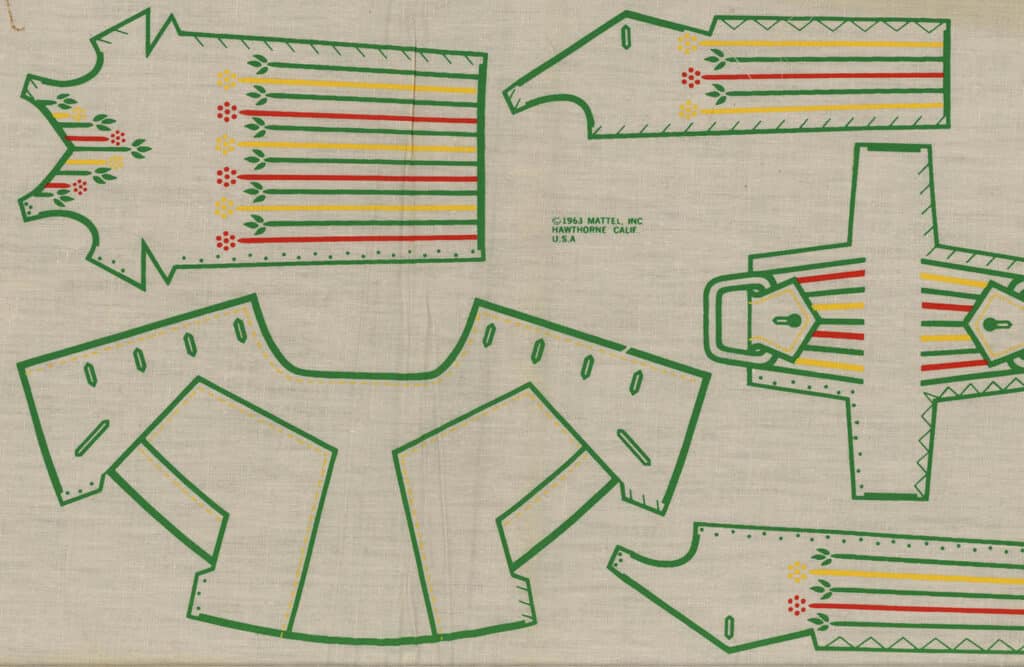 As a young woman Spencer was faced with only a handful of career options after graduating high school: teacher, nurse, secretary, clerk, and then wife and mother. Her high school boyfriend planned on attending medical school, and he and his parents assumed she would work to put him through school and then quit her job to become a housewife when he began his medical practice. It appeared her fate was sealed until Spencer secretly applied to the Minneapolis School of Art's fashion design program. When she was accepted to the program Spencer proposed that she and her boyfriend could both go to school at the same time—but that she would not be able to finance his schooling. The engagement was called off the next day.
After graduating in June 1955, Spencer designed children's wear for Wonderalls Co. in Minneapolis, MN, and then moved to Milwaukee, WI, to design sportswear for teen girls for Junior House. In 1962, she responded to an ad in Women's Wear Daily for a Fashion Designer-Stylist at an unnamed company in Los Angeles, CA. A few months later, without having heard back about the position, Spencer moved to Los Angeles to be closer to job opportunities in fashion manufacturing. One morning she spotted a familiar ad in a trade paper, but this time it was titled, "Barbie Needs a Fashion Designer-Stylist." The response to her application for both positions came at the same time, the first having been forwarded from Minneapolis to Los Angeles: could she come in for an interview?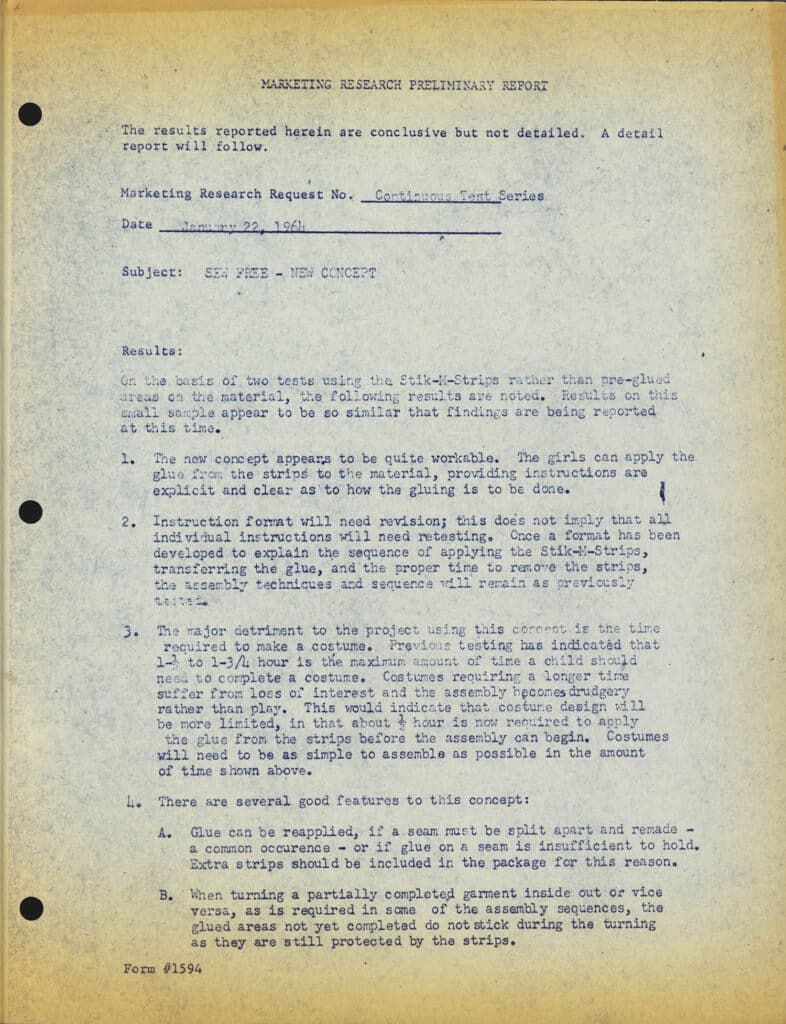 In 1963, Carol Spencer joined the Barbie team at Mattel and began to design clothing and accessories for the popular doll. Not long after she joined Mattel, Elliott Handler—husband to Ruth Handler, the inventor of Barbie—asked Spencer to assist with a project that would bring sewing and Barbie together in a new way.
Mr. Handler thought that children would like to make clothes forBarbie themselves in addition to buying her ready-to-wear fashions. The scissors and needles needed for traditional sewing were problematic. How could Mattel make sewing for Barbie safe and simple? Sew-Free, the resulting product, had Spencer's patterns hand-painted onto cotton fabric that could be cut with children's safety scissors and assembled with innovative glue strips. Spencer would go on to design 12 patterns for the Sew-Free line over the next two years—and her hands appeared in the booklet that accompanied the Sew-Free kits!
The most popular part of the Sew-Free line were the adhesive-backed flowers, leaves, and designs used to decorate the outfit. Children loved the decorating more than the simulated sewing, so the next line Spencer developed was Color Magic. Color Magic Barbie came with a color changing solution that would alter the clothing's colors as well as Barbie's hair color.
In her 35-year career with Mattel, Carol Spencer also designed best-selling products such as My First Barbie, Baby Sister Kelly, and Totally Hair Barbie, which remains the best-selling Barbie of all time. Besides designing hundreds of fashions for Barbie dolls, Carol worked on Ken, Skipper, Francie, and Tutti. She also created merchandise for the Big Jim action figure line, the Heart Family, and many other products. Spencer retired from Mattel in 1999 but her affection for Barbie has not dimmed:
Any Barbie fan or collector will tell you that you never really leave Barbie. And she never really leaves you. She was my muse for years, but for those who grew up with her or who discovered her later in life, she'll occupy a special place in your heart no matter how old you get.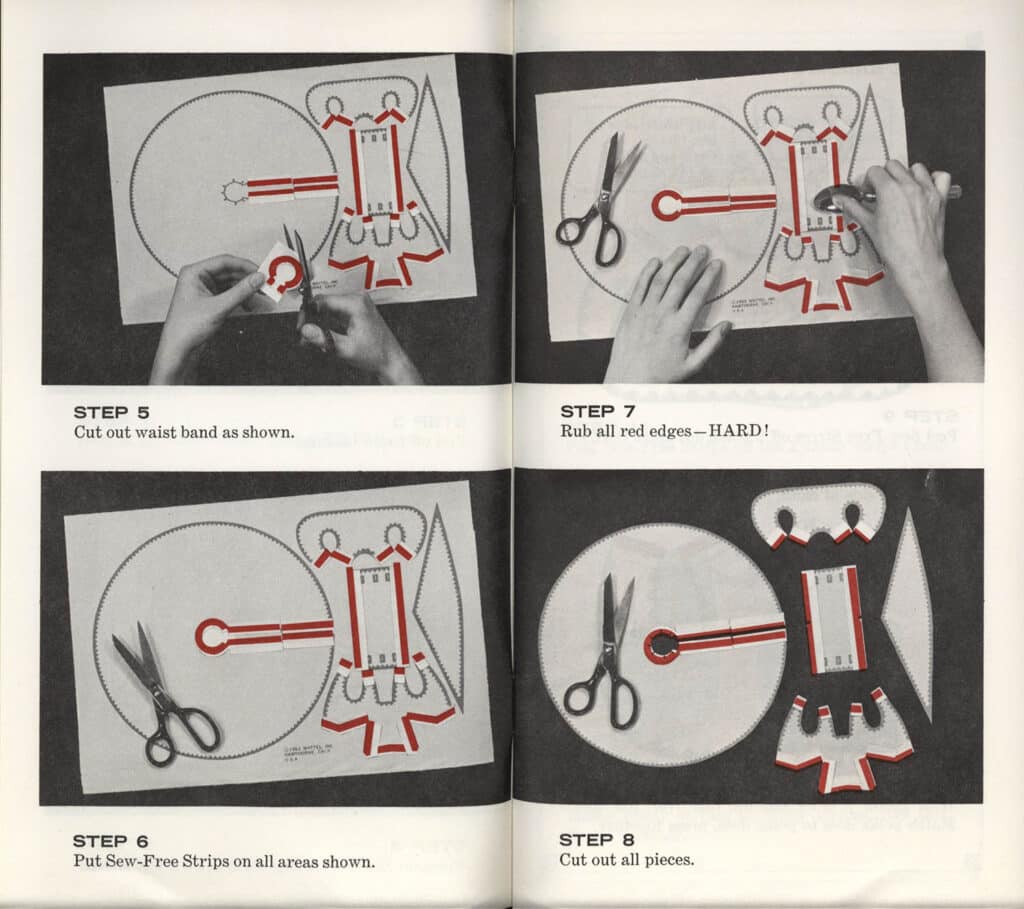 In 2016, Women in Toys, Licensing & Entertainment (WIT)—a leading global professional women's organization dedicated to providing its members with a collaborative, supportive environment and a networking foundation to help them create solid business alliances—launched the WIT Collection at The Strong. This collection of objects, papers, and other materials helps document, preserve, and make accessible the many ground-breaking contributions women inventors, designers, manufacturers, marketers, and newsmakers have made to the toy industry. The growing collection includes such items as sketches and drawings, notebooks, correspondence, research notes, prototypes, production samples, and digital assets from WIT emeritus members that will help advance general understanding and research on the toy development process in creating the best play experiences for children of all ages. As of May 2019, this archival collection contains professional papers from Claire Marschak, Maureen Trotto, Laureen Trotto, Erin Libby, and of course Carol Spencer.
By Beth Merkle, Director of Libraries