I receive a lot of strange looks whenever I tell people that I look forward to the end of summer. Perhaps your face has morphed into such an expression after reading that. But there is logic behind my claim.
It seems to me that the opportunity for play during the autumn and winter months is a bit underrated when compared to the long, bright summer days here in the Northeast. Don't get me wrong, I agree that the transition to shorter, darker days and frigid temperatures is a bit sobering, but let's not overlook the opportunities for play, because they surround us everywhere.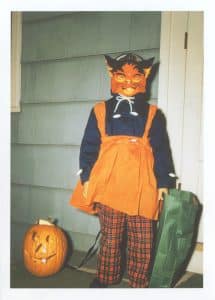 Let's start with autumn, which is, admittedly, my favorite time of year. I love the beautiful colors, the crisp breezes, and the trips to the pumpkin farm for hayrides and pumpkin fry cakes that always seem more delicious than the year before. Even puddles and piles of leaves bring an opportunity for play, with the urge to jump in simply being too great to pass up. I was born during the peak of the fall season, and I grew up on a heavily wooded property where my brothers and I spent countless hours (quite possibly the better part of our childhood) raking leaves, so one might expect that I've long tired of autumn, but that couldn't be further from the truth. I adore all things autumnal—particularly pumpkins—and I try to collect a quantity of tiny pumpkin-shaped gourds matching my age each year, although this year may be the cut-off; there is such a thing as too many tiny gourds to remind me of my own vintage.
Of course, Halloween is a keystone of the fall season, with people of all ages relishing the opportunity to suit up in costumes, transforming for an evening while munching on popcorn balls, candy, and other savory treats. Not too long after we've devoured our candy, Thanksgiving appears on the horizon, giving us the chance to spend time together in a warm kitchen, while we cook, bake, or perhaps improve hand-traced turkey drawings to adorn the front of the refrigerator or send to loved ones. Of course, the fun doesn't stop there; there is an entire cornucopia (pun very much intended) of Thanksgiving-themed projects to occupy the drizzly November days in the Northeast.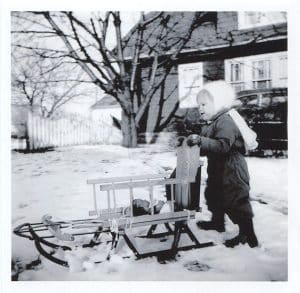 The novelty of the first snow usually brings about enthusiasm—most often among children with the hopes of snow days ahead where they may trade in their desks and pencils for mittens and snowsuits to build snow forts and sled the day away. For others, the first snow holds the promise of skiing, snowshoeing, snowmobiling, and winter walks through the woods. The simplicity of a quiet, clear winter day or night is fulfilling for many—a feeling that is often appreciated but difficult to articulate; perhaps, Robert Frost (appropriately named) came closest in his popular poem Stopping by Woods on a Snowy Evening. Indoors, a fireside board game with friends or family, complete with a steaming mug of tea or cocoa soothes the soul, stimulates the mind, and often results in the sharing of stories and peals of laughter.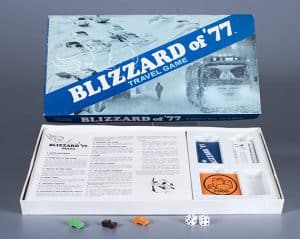 So, as the days grow colder, don't feel discouraged or long for the days of summer. While spring and summer encourage us to get out, travel, hike, run, or just roam free, the fall and winter seem to bring people closer together for a bit of respite from the bustle of summer. The longer nights might be just what we need to restore our energy for the many days of play that lie ahead—hidden just beneath piles of colorful leaves and sparkling snow drifts.