My first library card was a small rectangle made of royal blue cardstock, with the handwritten number "9555" in the top right corner. This very valuable document allowed me to check out up to six items at a time from my town's library. Ever the opportunist, I always checked out the first six books that I picked up, knowing that I could come back anytime (!) and swap them for a new batch. This method of binge-reading let me plow through entire runs of some of my favorite children's (and young adult) series while in elementary school. When I'd finish the most recent, hot-off-the press book in a series, I'd make a mental note to be on the lookout for forthcoming titles by that author. And then, I'd begin to write my own stories using those characters—an early form of fan fiction, though I didn't realize that this mode of creative writing had an actual name. I distinctly remember writing my own versions of The Baby-Sitters Club and American Girl stories in a chunky, spiral-bound notebook, complete with ballpoint-ink illustrations. I never planned to, say, submit these pieces to Scholastic Publishing under the illusion that I would become the next Ann M. Martin or Valerie Tripp; instead, these were for my eyes only, to tide me over until the next published title. I've since become familiar with well-known authors who have dabbled in fan fiction themselves, but I hadn't thought of any toys or games being emulated by mere amateurs before I processed one of our recent acquisitions in the Brian Sutton-Smith Library and Archives of Play.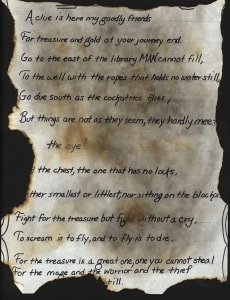 Allen Hammack is an American game designer and editor, best known for his work on several classic TSR Dungeons & Dragons (D&D) modules. Hammack grew up as a wargaming enthusiast in Alabama. He became involved with D&D during the mid-1970s, where he often played the role of a Dungeon Master, crafting the worlds and events of his home campaigns. Hammack took the standard Dungeon Master responsibilities to a higher level, using the basic D&D reference materials and existing plots to develop his own dominion, which he nicknamed "Allen's World." While attending Gen Con XI in 1978, Hammack met TSR founder Gary Gygax, who hired him as a games editor. Hammack went on to develop and edit multiple TSR role-playing products, including many books, guides, and peripherals.
Within the Allen Hammack Dungeons & Dragons collection in the archives are exceptional handmade and printed maps, manuscript modules, and other related D&D documentation. Hammack and his friend Howie Miller collaborated on the creation of the "Gormenghast Mega Dungeon," a portion of which eventually became Hammack's published Ghost Tower of Inverness module. These unique Gormenghast materials include two handmade folios of quests, charts, and maps; Hammack and Miller used wax, ink, and even flames to age and alter the papers of these folios. Also in the collection are ten oversized hand-drawn level maps used during gameplay.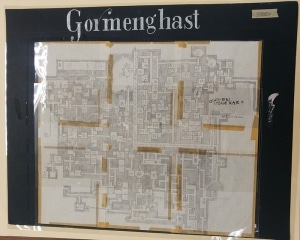 It is a testament to many authors and creative minds that their characters and storylines have resonated so loudly with their audiences. Now, instead of keeping bits of jumbled cursive in a lined notebook, devotees are free to share their creations across the various corners of the internet dedicated to fan fiction. Hammack turned his inspired passion for Dungeons & Dragons into a career in the late 1970s; that seems just as possible these days, with the ease of transmitting information and sharing it across the globe. Maybe you've jotted down an idea for an RPG based on a favorite pop culture universe or developed your own spin-off book series for a beloved character—what's the harm in sharing it? After all, you could just launch yourself from amateur fan to published author.