The Strong launched the World Video Game Hall of Fame in 2015 to recognize individual electronic games of all types—arcade, con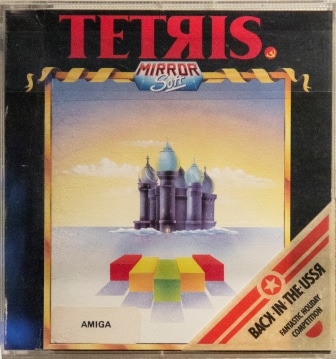 sole, computer, handheld, and mobile—that achieved iconic-status, longevity, influence, and geographical reach. Of the six games chosen for the inaugural class of 2015, perhaps no game has journeyed the globe more than the simple puzzle game Tetris. New materials from The Tetris Company now on display at The Strong demonstrate the game's universal appeal.
A while back, after talking with Tetris creator Alexey Pajitnov, I wrote a blog that described how he developed the game in the Soviet Union in 1984 and how the game's easy-to-grasp but difficult-to-master mechanics allowed it to spread across international borders: first to Eastern Europe and then to Western Europe, North America, and Japan. The British company Mirrorsoft and its American partner Spectrum Holobyte became the first to publish the game in the West. Today, Pajitnov's personal collections of the game from both companies are part of a display at The Strong.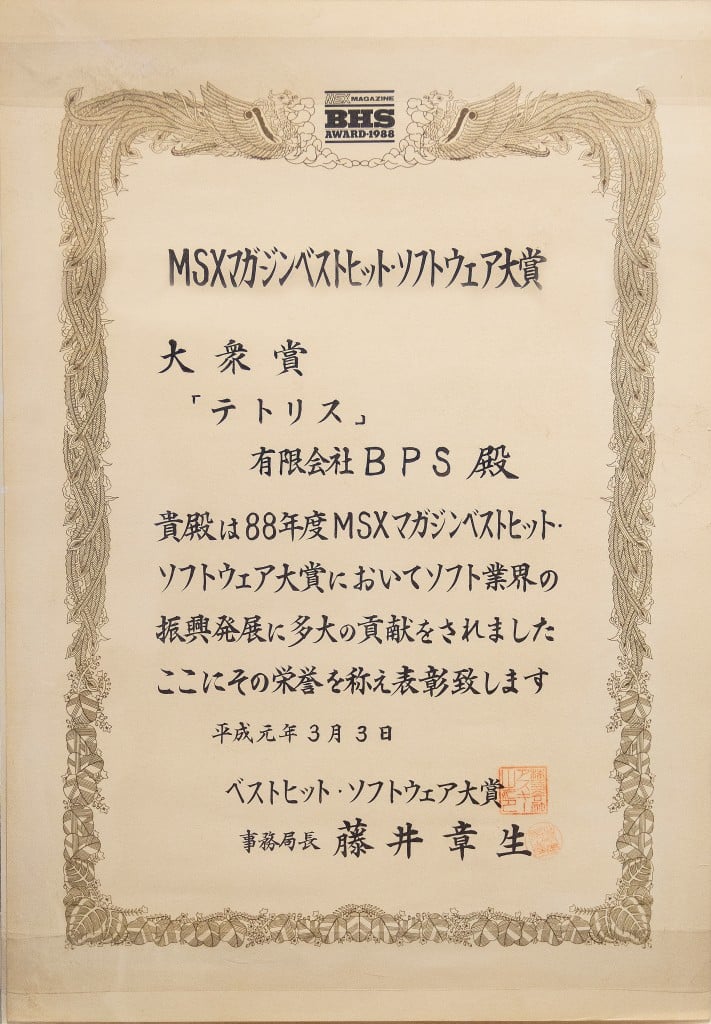 In the course of Tetris's worldwide migration, Henk Rogers, a programmer based in Japan, saw a copy of the game and determined to help bring it to Japanese audiences. In 1988, his company published a version for MSX computers that—while having limited market presence in the United States—achieved popularity in Japan. That same year, the Japanese game periodical MSX Magazine named Rogers's version of Tetris the best game in Japan and provided him with a certificate that reads:
MSX Magazine Best Hit Software Award
The Masses Award
"Tetris"
For BPS LLC
Through the MSX Magazine Best Hit Award '88, we recognize your great contribution to the advancement of the software industry. We hereby grant you this award to honor your achievements.
March 3rd, 1989
Best Hit Software Award
Director, Akio Fuji
Rogers also helped secure the rights for Nintendo to package Tetris on the Game Boy, and eventually Nintendo sold 35 million copies of the game with that handheld system.
The International Center for the History of Electronic Games thanks The Tetris Company for their loan of this certificate, as well as these games and artifacts that demonstrate how great video games like Tetris achieve universal appeal, which crosses all boundaries.
By Jon-Paul Dyson, Director, International Center for the History of Electronic Games and Vice President for Exhibits