Plunging temperatures likely make us all a bit more grateful for the comfort of a warm home, sheltering us from blustery winds and swirling snowflakes. We know that shelter is a necessity of life, but I recently began thinking about the significance of homes for playthings. Not so very long ago, a toy chest was considered the home for most toys, dolls, blocks, and countless other playthings. However, it seems that in today's toy market where a toy "lives" is just as important as the toy itself.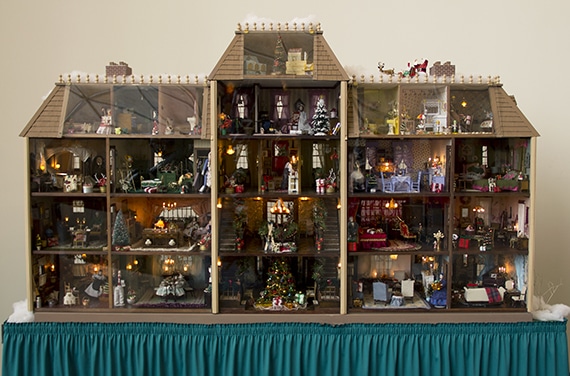 Dollhouses have been around for generations, some so elaborate and large that two people are required to remove the front panel to access the rooms inside. The Strong is home to some beautiful dollhouses, including Miller Manor, the keystone of the museum's annual holiday display. The interior of the home is so elaborately detailed, so inviting, that each year when it is brought out I find myself asking the same question: What room would I choose to live in? It's pretty tough to pick just one.
Perhaps the most famous of play residences is the Barbie Dream Home. Multiple floors accessible with an elevator make it a spacious place, perfect for fabulous summer parties or just cozying up should California ever experience a cold snap.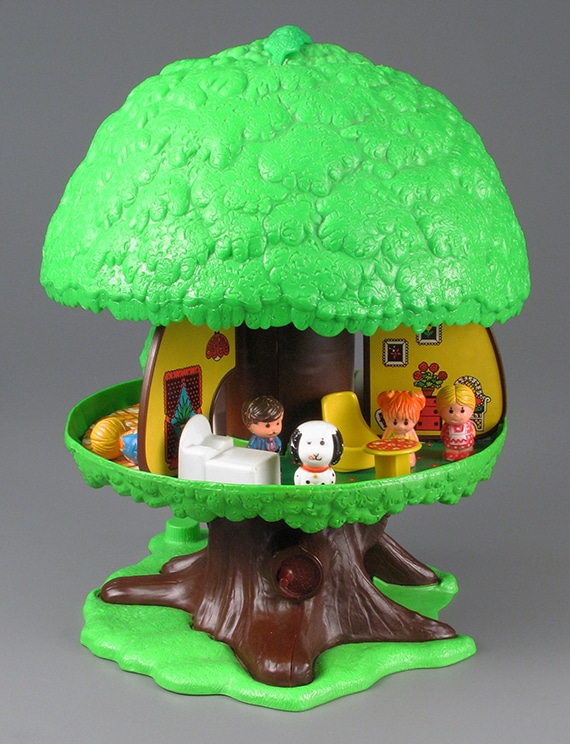 Apart from doll houses, playthings have a wide array of residential options to choose from. Tiny play figures often drive buses, attend school, and run farms, so it's only fitting that they should have a quiet relaxing place to retire at the end of the day. Turns out, a tree house serves as the ideal place.
LEGO bricks, which originated as simple building blocks, now come in elaborate boxed sets depicting homes such as Cinderella's castle and Harry Potter's famed Hogwarts school. If you're interested less in famous mini-figures and more in daily life, perhaps Olivia's House is the way to go, complete with grill, lawn mower, roof top garden, and pet cat precariously perched on a window ledge. If you relate most to those who "live at work" there are a large variety of municipal building sets to choose from, including an elaborate police station with canine unit and trap doors.
Regardless of the residence, the point is that playthings are being given increasingly more consideration and context. People have long speculated about the secret lives of toys and where they live, but the creators of Disney Pixar's Toy Story seem to have done the best job of not only bringing the concept to life, but to making it plausible. These toys possess characteristics and personalities far too large for any toy chest or dollhouse to contain. Perhaps that's why Buzz, Woody, Rex, and their friends call the entire human-sized room of their owner, Andy, home. The visual perception is thought provoking, even for audience members who packed up their playthings long ago. Is this is why nearly two decades after its original release, Toy Story remains just as popular, with a fourth installment of the film tentatively scheduled for release in 2017?
Now consider for a moment that you are a toy. Where (or what!) would you like to call home? After much pondering, I've decided on one of the third floor bedrooms of Miller Manor—assuming there are still reservations available for the 2016 holiday season.