Mary Valentine
The Strong Museum Trustee
I've had a love of music since I was a kid—singing, dancing, listening, playing while listening. Playing while listening? Absolutely. I'm talking about musical chairs. I first played this game at my August birthday party when I was about eight or nine years old. Since I was born in the summer, the parties were held in our backyard, with my dad cooking up hot dogs and hamburgers on a round grill from Sears, Roebuck & Co, with a big bag of Kingsford charcoal briquettes, propped up against the side of the grill. Those hard, black pillow-shaped nuggets made from bits of coal and charred wood, would glow from within as my dad waited until they were just the right temperature.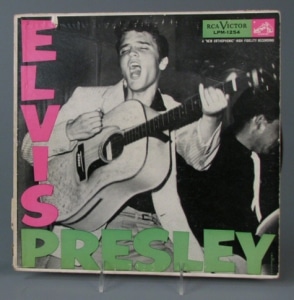 We had the neighborhood over for our barbecues, and my dad would borrow folding chairs from the local church where he also worked as a handyman. The chairs would be lined up on the grass in the yard, and because the surface underneath was uneven, it made the game more fun, with the chairs teetering when you tried to swoop into one. My dad would run an extension cord to accommodate our Symphonic record player on which he would play a variety of top hits from the 50s (45's of course). My parents' favorites were Perry Como and Pat Boone, while my idols were Elvis Presley and Chuck Berry. I can still hear "All Shook Up" and "Johnny B. Goode" blaring as my friends and I ran around the chairs, lingering momentarily in front of one in case the music would stop. Dad would pick up the needle to stop the music and whoever was left without a seat was out. Chairs were removed one by one, until only one chair was left. The winner got a shiny Jefferson nickel and bragging rights.
Music continues to play an important role in my life. Being in the house even more lately, I find myself listening to "Alexa" and sometimes asking her for songs from the 1950s. It takes me back to my musical chair days and, as I write this, Chuck is twanging in the background. I think when I'm finished, I'll move to another chair.