Get out your library cards and alert your book club! As far as we're concerned, National Toy Hall of Fame season never ends, making it a fine time for another edition of Toy Stories: Tales of the Games and Toys We Love. Last year, I recommended books about 11 Toy Hall of Fame inductees and their inventors. This year, dive into four "old-timers" and one new inductee with this fresh reading list!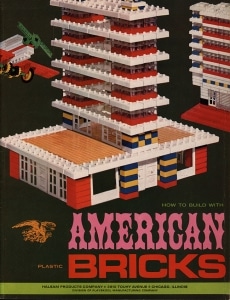 LEGO, Class of 1998
Named "Toy of the Century" in 2000 by both Fortune magazine and the British Association of Toy Retailers, LEGO blocks have delighted kids and their parents for nearly 70 years. In 1949, Ole Christiansen, a Danish carpenter, created a set of interlocking red-and-white "Automatic Binding Blocks." In Danish, leg godt means "play well," and Christiansen named his company—and his bricks—LEGO.
In A Million Little Bricks: the Unofficial Illustrated History of the LEGO Phenomenon (2012), Sarah Herman tells the story of Christiansen and his son, Godtfred, whose innovations took the bricks from wood to plastic and brought LEGO to international success. David C. Robertson focuses on how LEGO embraced a new kind of innovation to survive and thrive in the tech revolution of the 1990s in Brick by Brick: How LEGO Rewrote the Rules of Innovation and Conquered the Global Toy Industry (2013). The Cult of LEGO by John Baichtal and Joe Meno (2011) brings LEGO into focus through the lens of modern pop culture with engaging text and photographs.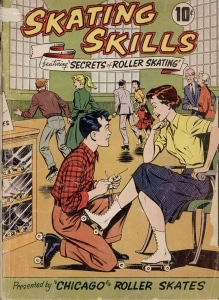 Roller Skates, Class of 1999
In 1863, New York businessman James Plimpton developed skates with four wheels that turned easily and roller skating took off in all directions. By the late 1870s, most towns boasted skating rinks with hard wooden floors. Skating evolved from romantic rink skating to skate dancing, free skating, pairs and fours figure skating, speed skating, roller hockey, show skating, and rollerblading, which boomed in the 1990s. Roller derby, invented in 1935 by Leo Seltzer, experienced a rebirth in 2001 in Austin, Texas, and has since become a global phenomenon.
In Derby Life: A Crash Course in the Incredible Sport of Roller Derby (2015), Margot "Em Dash" Atwell recaps the history of roller derby from the 1930s to the modern, punk-inspired movement it is today. Atwell weaves stories from derby pioneers among practical advice on training, injuries, joining a league, and how to pick out your Derby name and persona.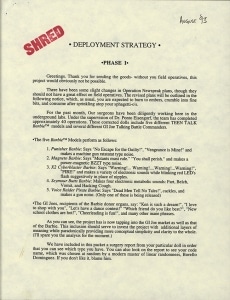 G.I. Joe, Class of 2004
In 1964, amid the Cold War, Hasbro introduced a new type of toy into the world of play. Named G.I. Joe after ordinary soldiers of World War II, the 11.5-inch male figure wore uniforms representing the U.S. military and had 21 moving parts. Hasbro branded it an "action figure" to distinguish it from dolls and created a variety of vehicles, equipment, and play sets to accompany it.
John Michlig's intensely illustrated G.I. Joe: the Complete Story of America's Favorite Man of Action (1998) features interviews with the toy designers, makers, and executives that brought G.I. Joe to life and documents Joe's origins, his struggles during the post-Vietnam War era, and his triumphant return to the playroom in the 1980s and 1990s.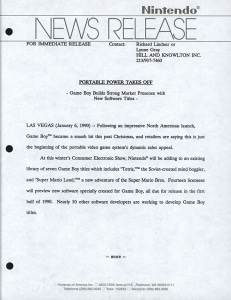 Nintendo Game Boy, Class of 2009
Following the enormous success of its Nintendo Entertainment System home console, Nintendo launched Game Boy in 1989 and the system became an instant hit. Game Boy's success was not driven by advanced graphics or processing power, but rather by simple and efficient design, head-to-head connectivity, and scores of intriguing games.
Relive every moment of Game Boy's release with Game Boy World 1989 by Jeremy Parish (2015). Full-color images of the games' packaging and gameplay, biographies of game developers, and in-depth exploration of each game released that first year make this book visually appealing and intellectually stimulating. For a full history of Nintendo, consult Good Nintentions: A 30th Anniversary Tribute to the Nintendo Entertainment System by the Gamespite Crew.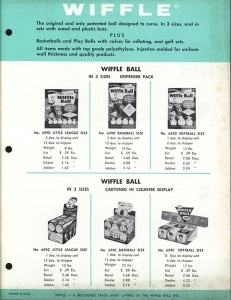 Wiffle Ball, Class of 2017
David N. Mullany, a retired semi-pro baseball player, noticed that his son and friend could not play a game of baseball in their cramped backyard—especially without breaking any windows. He began cutting holes in spherical plastic containers and gave them to his son for testing, eventually developing a ball with eight oblong slots that allowed the ball to grab air, thus diverting its trajectory. The Wiffle Ball, patented in 1957, slowed the game, shrunk the playing field, and made it conducive to play in post-World War II suburbia.
In Wiffle Ball: The Ultimate Guide (2010), Michael Hermann takes a deep dive into the world of Wiffle. The ball's history is interwoven with Mullany family lore and interviews. Its influence on popular culture is reflected in celebrity interviews, from Nick Jonas to Julius Erving, and references to the Wiffle Ball in Family Circus comics and Beastie Boys lyrics.  Hermann also covers Wiffle Ball leagues and fields, the science behind the ball, and how to throw and hit like a pro.
Now that your "to read" list has grown a bit longer, it's time to pick up a book and get going. By the time the next induction happens in November, there will be more toy stories to tell! 
Note: All of the books listed are available for checkout with your Monroe County Library System card from the Toy Halls of Fame exhibit at The Strong.