Get out your library cards and alert your book club! With three new inductees to the National Toy Hall of Fame in November, it's time for another edition of Toy Stories: Tales of the Games and Toys We Love. Last year, I recommended books about five Toy Hall of Fame Inductees and their inventors. This year, dive into four more "old-timers" and one new inductee with this fresh reading list!
Jump Rope, Class of 2000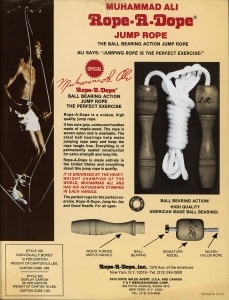 For generations, American girls have spent their childhoods jumping rope. But it really began as a boys' activity in the 17th century among Dutch settlers. Girls grabbed the rope handles in the 1800s even though most advice books cautioned against too much exertion. As leisure time increased over the course of the 19th century, girls took to jumping rope in increasing numbers. By the early 1900s, girls' games focused on social activities, while boys' games centered on competition. Jumping rope highlighted this change. Not only did girls tend to jump rope in groups, but they also accompanied their jump rope games with rhythmic songs.
"Double Dutch," a jump rope game with two long ropes turned in opposite directions, was popular in cities across post World War II America. It experienced resurgence in popularity in the 1970s and hasn't looked back since! Double Dutch: a Celebration of Jump Rope, Rhyme, and Sisterhood by Veronica Chambers (2002) explores the origins of Double Dutch, the invention of the automatic Double-Dutch device, and the stories of the bonds formed over (and under) the ropes. Kyra D. Gaunt examines the influence of clapping games and Double Dutch on modern Hip Hop in The Games Black Girls Play: Learning the Ropes from Double-Dutch to Hip-Hop (2006).
Ball, Class of 2009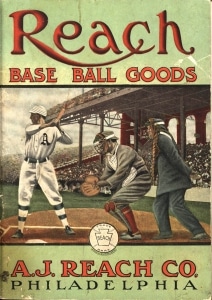 The ball is nearly as old as civilization itself: ancient Mesoamericans played ball in elaborately constructed ball courts and ancient Greek legends referred to ball play in Odysseus. Like few other playthings, the ball facilitates and promotes free play among people of all ages. The ball challenges the abilities of young people and develops physical skills. And from cricket to water polo, ball play encourages systematic understanding and teamwork among older individuals.
"Why do we play ball anyway?" This deceptively simple question from John Fox's seven-year-old son during a game of catch sends the author on an existential journey in The Ball: Discovering the Object of the Game (2012). Part history, part travelogue, Fox's story follows the ball through history and civilization to find out why we play with it and what that play means. In The Secret History of Balls: The Stories behind the Things We Love to Catch, Whack, Throw, Kick, Bound, and Bat (2011), Josh Chetwynd lays out facts, statistics, and the origin stories of balls and ball games, from Australian Rules Football to the Zorb Globe.
Star Wars Action Figures, Class of 2012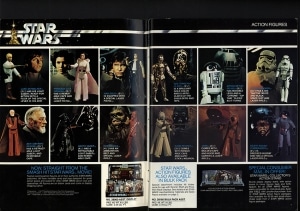 When 20th Century Fox released the first Star Wars movie in May 1977, no one imagined it would change the toy industry and popular entertainment so dramatically. The film spawned more episodes of a sprawling space opera that also generated sales of millions of action figures of the saga's characters. The 3.75-inch figures—including Luke Skywalker, Princess Leia Organa, Han Solo, Chewbacca, R2-D2, Obi-Wan Kenobi, and more than 100 others—were sold from 1978 to 1985 and again from the mid-1990s to the present day. For more than three decades, kids have used Star Wars action figures—plus accessories, vehicles, and play sets—to tell stories of heroes and villains, of empire and rebellion, and of good triumphing over evil.
In the heavily illustrated Star Wars: From Concept to Screen to Collectible (1992), Stephen J. Sansweet traces George Lucas's vision and artistic influences from the page to the screen to the store shelves. Interesting factoids about the Star Wars franchise are interspersed with early sketches of characters and space crafts and photos of merchandise such as Chewbacca mugs, R2D2 cookie jars, Jawa plush dolls, and C-3PO's cereal.
Chess, Class of 2013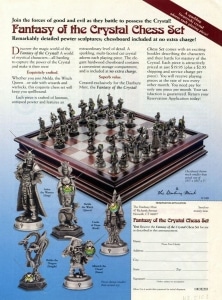 Chess is one of the world's oldest games. Its roots lie in an ancient Indian war game called chaturanga, in which pawns represent different types of fighting men that spread through Asia and eventually migrated to Europe. The version of chess we play today is almost identical to the game as it was played in England during the Renaissance. At first known as a game for nobles, chess was also used in literature as a metaphor for moral behavior. Chess soon entered the popular culture of the Middle Ages, appearing not only in literature, but also in song and art.
In 1831, an ivory chess set was discovered in a sandbank on the Isle of Lewis in Scotland. Known as the Lewis chessmen, the set was carved from walrus ivory in the 12th century in Iceland. Author Nancy Marie Brown traces the chessmen's origins alongside the history of the Vikings in a sweeping saga that touches on chess, art, archaeology, and literature in Ivory Vikings: The Mystery of the Most Famous Chessmen in the World and the Woman Who Made Them (2015).
Pinball, Class of 2018
Over the past nine decades, Americans played pinball in bars, amusement parks, arcades, restaurants, family fun centers, and other public places. Although, beginning in the 1930s, moral guardians fearing the spread of gambling and juvenile delinquency instituted pinball bans in major United States cities and the video game revolution of the 1970s and 1980s nudged pinball out of the public eye, the game never entirely disappeared. In fact, in the economic boom years following World War II, pinball machines remained staples of college dorms, bars, and home game rooms. Today, "barcades" run local and regional pinball leagues and tournaments and the International Flipper Pinball Association (IFPA) attracts more than 100,000 people to its events.
Adam Ruben's Pinball Wizards: Jackpots, Drains, and the Cult of the Silver Ball (2018) traces the uniquely American history of pinball alongside the author's attempt to make a comeback in the world of competitive pinball after starting a family and losing his status as the 80th-ranked pinball player in the world.
Now that your "to read" list has grown a bit longer, it's time to get started reading. Next year, there will be more yet toy stories to tell! 
Note: All of the books listed are available for checkout with your Monroe County Library System card from the Toy Halls of Fame exhibit at The Strong.