While recent world events may be causing many of us to feel uncertain—or even stuck—as most businesses, restaurants, and entertainment venues remain closed indefinitely, the circumstances seem to be fueling something much bigger: a global tidal wave of creativity.
Our day to day lives can often be so busy that we unwittingly fall into a routine many of us rarely stray from. However, for millions of folks any sense of routine has been upended in recent weeks due to the global health pandemic. We've struggled to find a new normal, improvising how we work (from home), how we socialize (from home), how we entertain ourselves (at home). Even as I write this, I find my thoughts are frequently interrupted by the sound of a snoring dog— something I've yet to encounter in my office at the museum.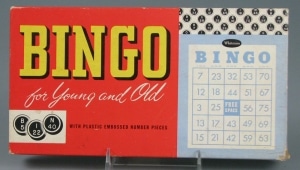 If anything, these unprecedent times have proven that, once again, ancient Greek philosopher Plato was right when he said, "Necessity is indeed the mother of invention." As humans, we need many things right now, including play. Play is familiar. It helps us channel energy into something joyful when we might otherwise feel uncertain or anxious. It can unite us with laughter, even if only for a few minutes each day. Thanks to the news and social media, we've been able to witness the creative ways people of all ages around the world have come together to play and find joy. Residents in apartment complexes have joined together from their respective balconies to exercise, dance, or even play bingo as a large group. Strangers have come together to stand outside the windows of elderly loved ones in their homes or care facilities to play music. Many folks—young and old—are now enjoying their own personal "birthday parades" as friends and neighbors drive by in decorated vehicles honking, waving, and cheering.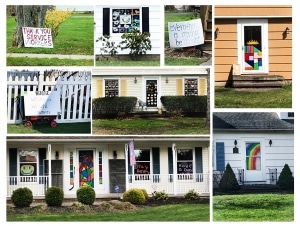 Even a simple walk through the neighborhood reveals windows decorated with colorful cut-outs and painted rainbows. Driveways have transformed into bright murals filled with messages of hope and cheer carefully created with sidewalk chalk. One can't help but to smile as these many playful projects spark hope and joy from around the block to around the world.
While uncertainty still looms, schedules still remain upended, and days of the week start to melt into one another, one thing is clear: our collective ability to be creative and playful is unwavering. Make art, play a game, dance in your driveway, or simply take a moment to appreciate the playful spirit and optimism around you. You can even share your creative endeavors with us by submitting a photo to The Strong's Play Stories page. We'd love to see what you've been up to!