Every day should be Earth Day, of course, but once upon a time, a group of concerned citizens coordinated its very first occasion. Earth Day began on April 22, 1970, with schools across the United States hosting concurrent teach-ins to protest practices polluting natural resources. It's apropos, then, that my lifelong respect for the environment grew out of my own classroom experiences. And I'm pleased that my job affords me the pleasure of recognizing educational toys that promote environmental stewardship.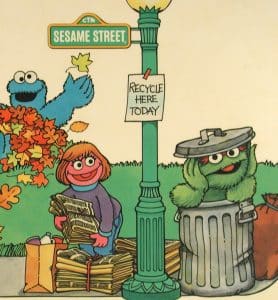 The world was celebrating Earth Day's 20th anniversary when my elementary school teachers, Resa Levinson and Carol Cohen, introduced my classmates and me to environmentalism. We produced a video demonstrating ways to reduce, reuse, and recycle. We identified supermarket products with excess packaging and wrote letters to their manufacturers. We performed the progressive song "If I Had a Hammer" at our school's Earth Day fair. We focused our current events assignments on the Exxon Valdez oil spill, Superfund sites, and acid rain, the same threats battled in the animated television series "Captain Planet and the Planeteers" (TBS, 1990–1996) and the board game it inspired. Planeteer Linka, defending birds with the power of wind, might have appreciated the Earth Day binoculars McDonald's distributed in Happy Meals in conjunction with the National Audubon Society in 1993. I wonder if Muppet Prairie Dawn would have seen the plastic toys as fodder for landfills—much to Oscar the Grouch's dismay, our kindred spirit leads recycling efforts in this place mat from The Strong's collections. The Sesame Street gang would have been proud of my cohort.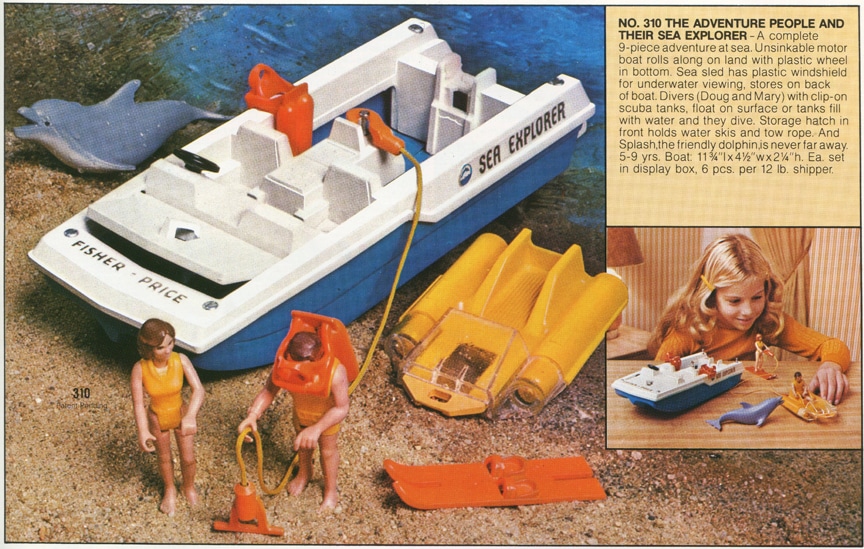 My classmates and I also created a video in which students portrayed sea animals leading a protest for endangered species—a fitting format, given the spirit of the first Earth Day. I represented the bottlenose dolphin, an animal that mystified many kids of my generation—this could have been due to some rainbow-rific examples on our Lisa Frank school supplies. Flipper had served as the species' ambassador in the 1960s. Splash, "the friendly dolphin," accompanied the Fisher-Price Adventure People on their sea explorations, as depicted in the company's 1976 trade catalog. SeaWorld parks across the country added to the appeal of marine life, especially orcas like Shamu, and a Save the Whales board game championed their protection.
My early teachers instilled in me a sustained reverence for nature. I canoed in New Jersey's Pine Barrens with my high school's environmental club and saw my first shooting star during a club-sponsored moonlight hike. I tackled trails in Scotland and Wales while studying abroad in college. These days, my husband and I shop at the Rochester Public Market to minimize the distance our food travels from farm to table, use non-toxic cleaning products, and burn wood (a renewable resource) to keep ourselves warm during the interminable Rochester winters. I became a vegetarian after learning, among other things, how farming animals for food wreaks havoc on the environment. And in this age of heightened consumer awareness, I'm thrilled to see eco-friendly playthings. This recycling truck by Green Toys not only raises children's awareness of how people reduce waste, but the toy itself is made of recycled plastic with minimal packaging (which is also recycled and recyclable). LEGO's recycling truck play set comes with bins to sort paper, aluminum, and glass—a skill many kids learned in preschool and are happy to demonstrate.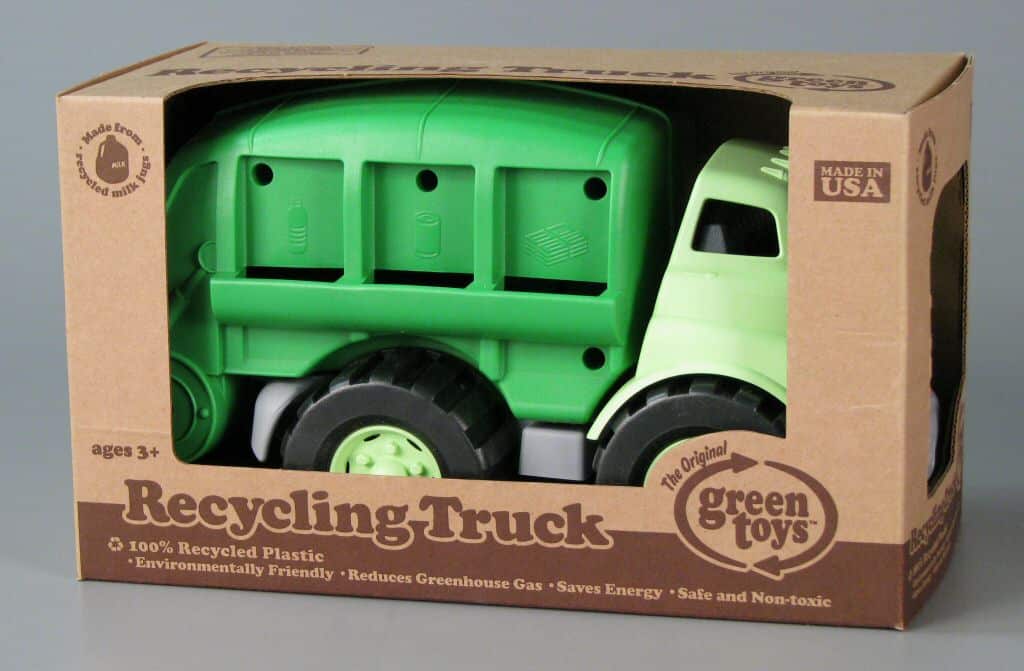 In recent years, children from my elementary school have diverted shoes from landfills and restored habitats in the Poquessing Creek Watershed. And in the week leading up to this 44th Earth Day, Western New Yorkers will attend a Party for the Planet at Seneca Park Zoo, clean up sites through the Monroe County parks department and Adopt-A-Stream, and pick up free tree seedlings at Hamlin Beach State Park. They should also visit the National Museum of Play, whose efforts to reduce the environmental impact of its 2006 building addition earned The Strong a Silver Leadership in Energy and Environmental Design (LEED) certification rating. How will you practice green living on Earth Day (or any day)?