Some workdays at the Strong really stand out. The best days bring the National Museum of Play new and interesting toys for the collections. Recently, the museum received a donation of about 40 vintage toys (with a promise of more to come!) manufactured in the 20th century by the American toy giant Louis Marx & Company. These toys are a significant addition to the collections even though the museum already had more than 200 Marx toys. So, you ask, "If the museum has so many Marx toys, why does it need more?"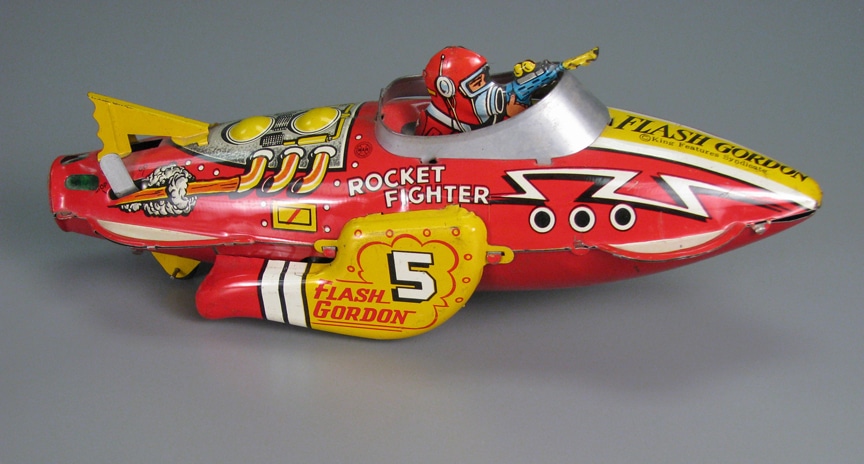 The short answer to that question is that Louis Marx & Company and Marx toys had huge impacts on the world of play. The company founded by Louis Marx in 1919 was the largest toy company of the early and mid-20th century. In other words, the Marx company was the Mattel and Hasbro of its day. In fact, in the 1950s, Marx produced about one of every five toys made in the United States. In 1955, Time magazine named Louis Marx "the Toy King." From the company's founding to its demise in 1978, it produced millions and millions of toys, dolls, dollhouses, train sets, cars and vehicles, play sets, robots, space toys, toy soldiers and toy guns, and an immense variety of mechanical toys. Some of you might remember the company's most popular toys: Rock'em Sock'em Robots, Big Loo, Big Wheel tricycle, and wind-up toys of all kinds. And, of course, there were many play sets of tinplate buildings and small plastic figures depicting everything from medieval castles and towns of the Old West to Cape Canaveral missile launches and the planet Mars.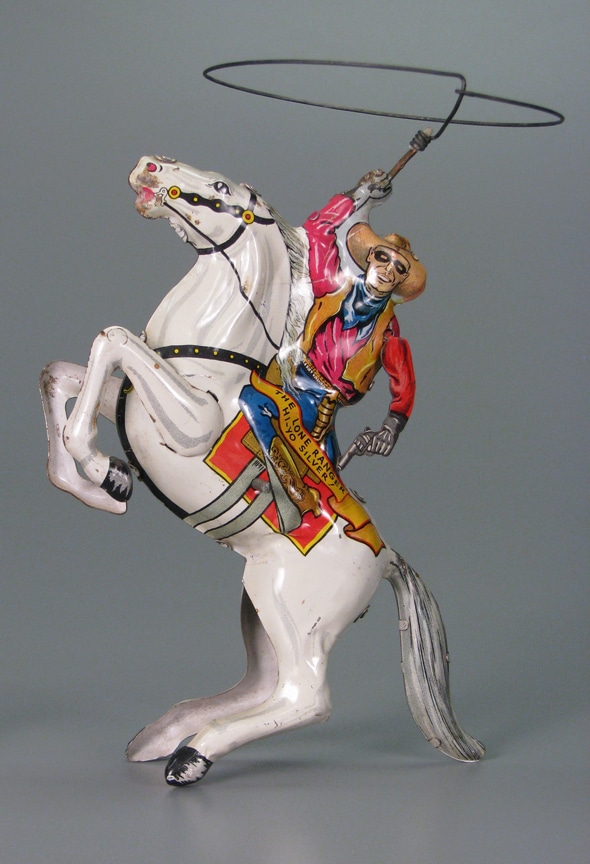 Louis Marx's company succeeded in part because he strove to make durable toys at the lowest possible price. Annual alterations to his toys kept them in production for years and held down unit costs. But really, kids loved the toys because of their colorful lithograph illustrations and their quirky movements and because they represented popular characters from books, comics, radio, and even the newfangled television.
Because of the arrival of television, Marx began marketing toys directly to children and their parents with two slogans: "Marx Toys—Have You All of Them?" and "Quality Is Not Negotiable."  The first made kids crave more toys; the second reassured parents that Marx toys were a good buy.
As a curator, I understand why both parents and children loved Marx. The parent side of me appreciates Marx toys for their quality. On the other hand, the kid side of me won't be satisfied with a mere 240 Marx toys—I want them all!