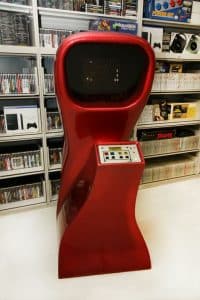 On a recent trip to France, I saw the beautiful Romanesque basilica of St. Sernin in Toulouse, a stop on the medieval pilgrimage to Santiago de Compostela in Spain. Martin Sheen and Emilio Estavez celebrated and updated this journey in their movie The Way, and the thought struck me: if a modern video game pilgrim traveled to the International Center for the History of Electronic Games (ICHEG) at The Strong, what museums might he visit along the way?
If the trip began in Europe his first stop might be Rome, where Vigamus, Italy's first video game museum, opened in the fall of 2012. Our modern pilgrim might then travel to Berlin, where the Computerspielemuseum features an array of artifacts documenting the history of video games, including a giant Atari joystick and a rare East German arcade game. If he wished to extend his time in Europe to learn about the birth of computing, he would stop at Bletchley Park in England.
The American leg of the trip could begin in Silicon Valley, where the video game industry took root and still flourishes. The Computer History Museum covers the overall history of computing and also includes a section on the history of video games. On the San Francisco waterfront, the quirky Musee Mecanique brings arcade history back to the 19th century, delighting visitors with scores of mechanical, electromechanical, and video coin-ops.
Before heading east to ICHEG, he should check the schedules of two video game history exhibits touring the country: Art of Video Games from the Smithsonian and Game On! from the Barbican. While visiting the east coasts, he should stop by the American Classic Arcade Museum in Laconia, New Hampshire, home of hundreds of arcade games. My family had a great time there two summers ago.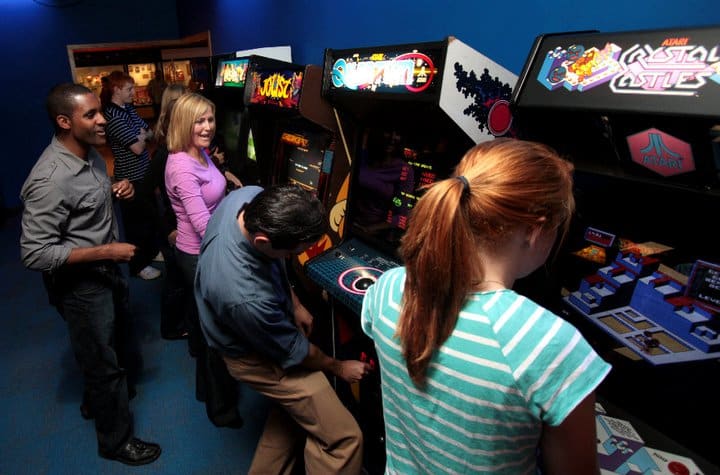 A visit to ICHEG and the National Museum of Play at The Strong would cap off the trip. The museum's eGameRevolution offers 5,000 sq. ft. of gaming history, a full arcade, unique interactives, and many rare artifacts: early arcade cabinets like Computer Space, highly-sought after items such as a 1990 Nintendo World Championship gray cartridge, and important design materials like Will Wright's notebooks chronicling his development of The Sims and Spore. The museum also hosts the world's most comprehensive collection of playthings; 150,000 square feet of interactive exhibit space; and other exhibits that celebrate video games and their history such as Game Time! (opening April 13), the National Toy Hall of Fame, American Comic Book Heroes, and Field of Play.
This summer a temporary exhibit, Boardwalk Arcade, will celebrate arcade games, pinball, and other forms of public amusements and feature many rare artifacts not ordinarily on display, such as our recently-acquired collection of Atari design art. So, even if you're not able to visit every video game museum on this pilgrimage, consider visiting ICHEG in Rochester, New York.
By Jon-Paul Dyson, Director, International Center for the History of Electronic Games and Vice President for Exhibits