While cleaning out my parents' basement before moving into my first-ever apartment, I came across two treasured "artifacts" of my past: a poster of Johnny Depp in his Pirates of the Caribbean get-up and my childhood dollhouse. As it turns out, the two items are not as unrelated as you might think.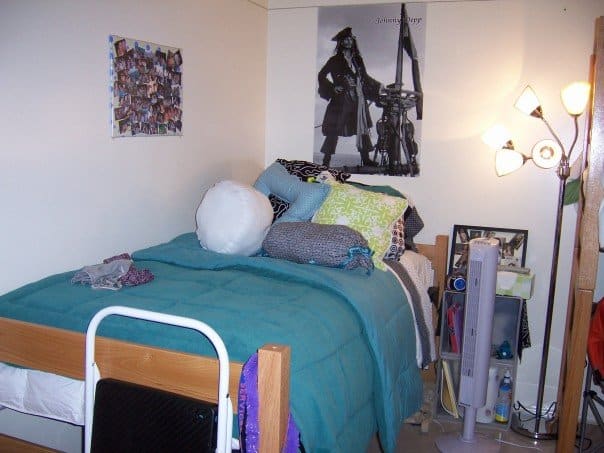 As I prepared (five years ago now—yikes) for my freshman year of college, I faced a quandary: how to decorate my first-ever dorm room, a space I would share with a roommate, my fellow dorm-mates, and whoever else happened to wander into Room 207. Filled with photos, posters, and all of my personal effects, my dorm room would provide anyone who entered an instant glimpse into my life, a snapshot of my identity. Scary stuff. I eventually settled on a variety of photos, some artsy dance posters, and, as the pièce de résistance, the large poster of Johnny Depp—in all of his eyelinered, dreadlocked Captain Jack Sparrow glory—that had hung on my closet door at home during high school. Before it went into retirement in the basement, that poster traveled with me through four years of college, a testament to my devotion to Captain Sparrow and his unforgettable pirate swagger long after it was "cool." All the same, the poster became a fixture that my friends came to love and expect. And though my interaction with the Captain never advanced beyond a DVD collection and a poster, he became somewhat of a hero in my eyes, and I desperately wished he would get an Oscar nod for the role.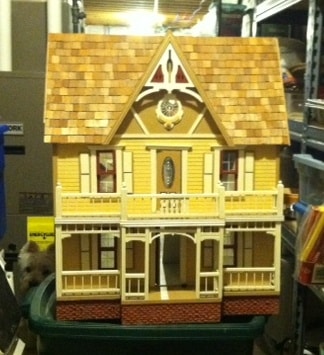 Long before my infatuation with swashbuckling pirates, I fixated on something much more tangible. Growing up, my sister and I yearned for a dollhouse. As Christmases passed by and still Santa failed to deliver, we decided to take matters into our own, very inexperienced hands. We stomped into the basement workroom, determined to build a dollhouse ourselves. I don't remember much about our handmade creation, except that it had vivid purple walls, an orange roof, and wobbled incessantly. Needless to say, we had not managed to build our dream dollhouse. The real thing arrived that Christmas and became an instant favorite. More than anything, I loved decorating the dollhouse, from the terrible pink plush carpeting I selected to the miniature light fixtures that, if you had enough patience (I did not), you could actually wire to turn on and off. I spent hours, and ultimately years, playing with that dollhouse.
What does Johnny Depp have to do with my dollhouse? At first glance, not much. Upon closer examination, however, I've come to realize that both the dollhouse and the Captain Sparrow poster deserve recognition for the roles they have played in my life—Captain Sparrow as an abstract but beloved icon, and the dollhouse as a beloved pastime of my youth. We inevitably want our heroes to make it into their respective "halls of fame," and when we honor the rock stars and athletes and outlandish pirates, let's not forget the toys that played starring roles in our childhoods.
Every year, the National Toy Hall of Fame at The Strong recognizes the toys that "have inspired creative play and enjoyed popularity over a sustained period." Before the 2011 induction on November 10, you have the chance to honor your favorite of the 12 finalists—an illustrious list which includes the dollhouse—by participating in the I Love This Toy Contest. Share a memory about playing with one of the finalists for your chance to win a spectacular prize, and recognition for one of your most adored toys. Check out I Love This Toy to tell your story—via video, audio, photos, or text—and find out how other folks have played with the 12 finalists for this year's National Toy Hall of Fame.