When I was a kid, I used to dream about running away to join the circus to be a clown.  I loved the idea of being a clown—especially when my mother had come up with some particularly irksome chore. I found myself longing for the mystery and the majesty, the fun and the freedom of life under the big top. And still, every once in a while, for reasons that are not clear to me, I think about the circus.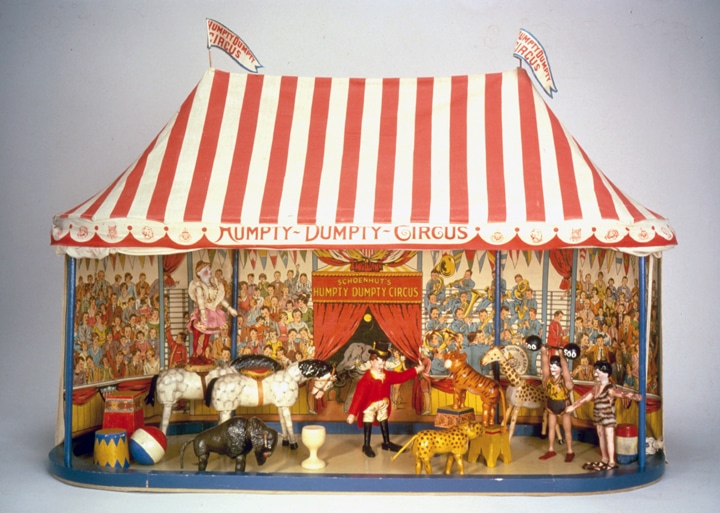 In the 19th and early 20th centuries, the circus became one of the most popular forms of public entertainment. Circus Day in many American towns and cities was the biggest day of the season.  Well before the circus came to town, advance men hung huge advertisements covering whole sides of local barns and papered the town with colorful, exciting, and sometimes salacious show bills picturing wild animals and (gasp!) scantily clad performers. When the circus arrived, businesses shut down so workers could see the show. Sometimes schools closed too, so kids wouldn't be forced to play hooky. The circus train unloaded its thousands of workers and animals into mobile animal cages, bandwagons, carts, and other transport for a parade down Main Street to the gargantuan canvas tents that housed the extravaganza.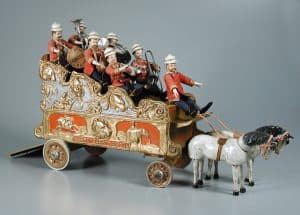 The circus offered folks from town and the farms all around such sights, such variety, such sophisticated entertainment, and such strange doings as they had never before imagined. The big top tent itself—with seating for up to 10,000 spectators and room for the circus band and two or three or more performance rings—might be the largest spectacle many in town would ever witness (bigger than local baseball, bigger than most revival meetings). The circus's sideshow featured midgets, giants, bearded ladies, tattooed men, contortionists, fat people, skinny people, odd people, and weird animal-human combinations. From the sideshow, the audience moved on to the menagerie tent where lions, tigers, elephants, bears, giraffes, llamas, chimpanzees, and other exotic animals barked and squealed and coughed and roared. When the brass band began playing, the crowds knew it was time to take their seats because what some called "the greatest show on earth" was about to begin.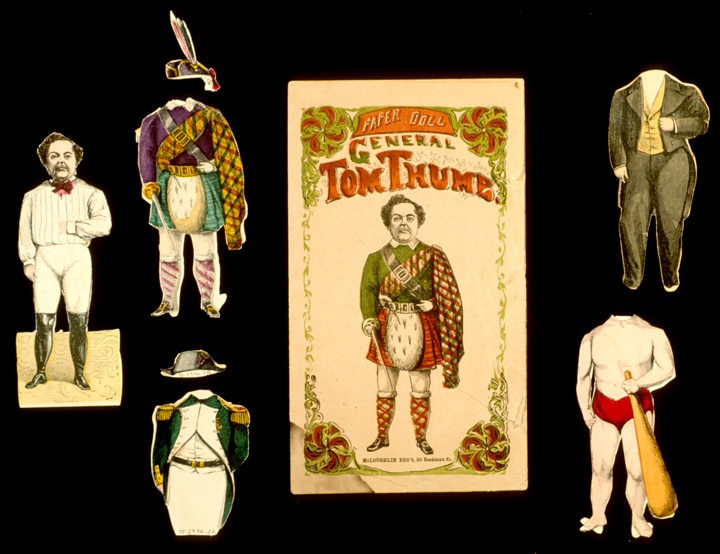 A grand processional of animals and performers marked the beginning of the program. Some 20 or 25 acts followed: not just acrobats, jugglers, and clowns, but bareback riders, high-wire and trapeze artists, weight lifters (female ones), and animal trainers (male and female) putting their charges through their paces, jumping through hoops of fire, careening in circles, leaping over things, and leaning precariously on each other. Circus crowds saw fantastic acts, a riot of vibrant costumes and colors, strange people too lithe, too large, too hairy, or too bald; people who ate swords or fire or glass; people from Japan, Persia, Italy, and scores of other countries. The circus presented Americans "a convenient means of taking a global tour without having to leave home."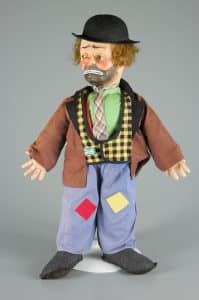 Some Americans felt the allure, and some actually did leave home to join the circus. It happened so frequently that it became a cliché and something that parents feared their children—especially their sons—might do. Emmett Kelly, who worked for years as the hobo circus clown known as Weary Willy, recalled the pull of the circus when he first saw the train arrive in Kansas City in 1917: "I could hardly believe the size of it. . . .  The show traveled on four separate trains and looked like a big town. . . . I could see a man delivering mail like a regular postman, and there were electric-light plants and water wagons—it was a sight I'll never forget." Even modern-day princesses can't resist the Siren call of the circus. In 2001 Princess Stephanie Grimaldi of Monaco ran away from her palace life, estranged father, and press scrutiny to travel with the Swiss Circus Knie. Not only did she run away with the elephant trainer, she took her three children with her.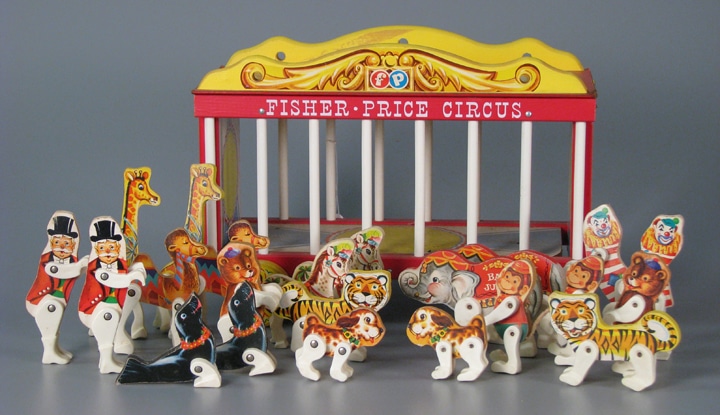 Who wouldn't want to run away to join the circus? As I said, I felt the allure as a little girl, but I never did run away. I just took a job at the Strong's National Museum of Play instead where I have more fun than a clown every day.