When I get asked about my favorite video game, most people expect me to say Horizon Zero Dawn or BioShock Infinite based on my cosplays and the games I most frequently mention. My answer, however, is Myst. "That point and click puzzle game from the 90s?!" is the usual perplexed response. So let me explain why this game has remained a favorite for me and why it was such an important game.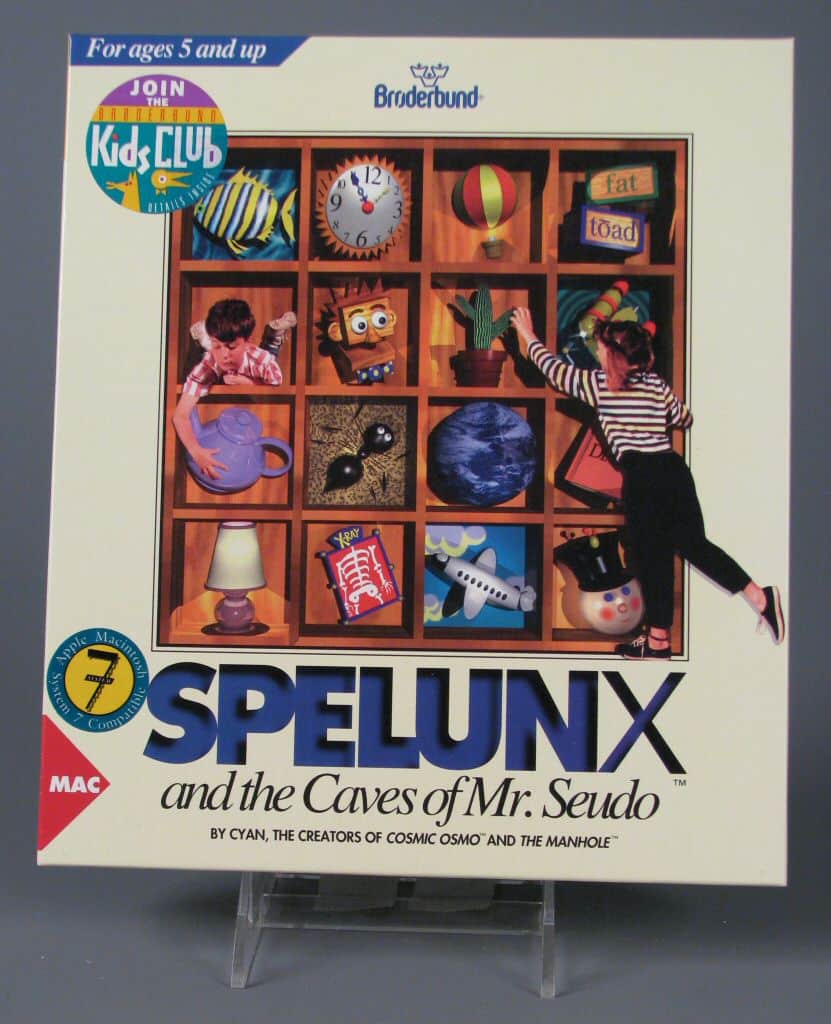 Myst came out in 1993, and by 1995 it had sold more than 500,000 copies. It remained the bestselling computer game until 2002 when The Sims overtook it. My first introduction to Cyan Inc.'s games was through Spelunx and the Caves of Mr. Seudo. My dad would let my older brother and me play this puzzle game that, even with no plot, still provided hours of amusement. When our household got Myst, I eagerly awaited a chance to play. Although I was still young and unable to completely comprehend the plot, I remember being in awe of falling into a portal in a book, or "linking book" in the game's terminology. The idea of how a book can transport our minds to a new world that Myst brought that to life for me.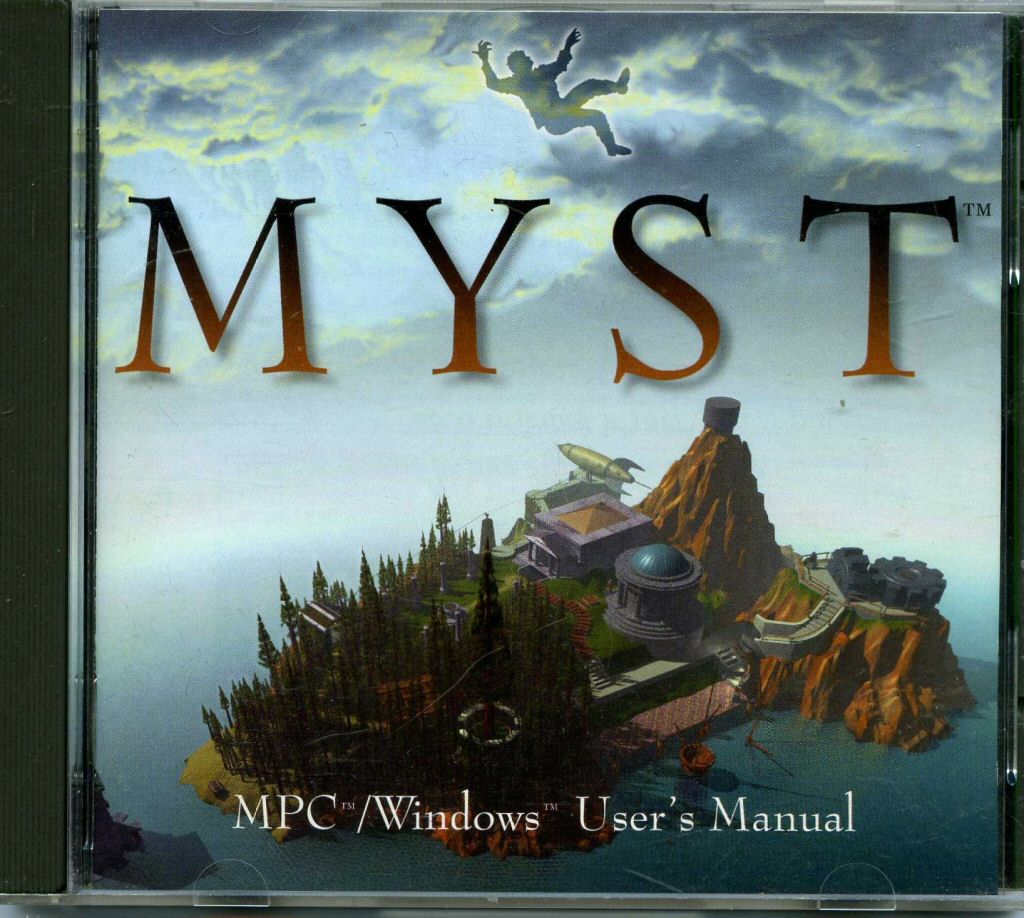 It would be hard to talk about Myst without acknowledging the Full-Motion video (FMV) it utilized. At the time, I found the footage of actual actors speaking through books to you was so exciting and surreal. I remember being absolutely terrified the first time we clicked on the red and blue books in the library on the island of Myst. Immediately we were greeted by static-filled footage of two men muttering. In both books, the men describe how they need you to get them the missing pages of their colored books, but don't listen to the other one, giving the player a choice throughout the game of who to believe. Up until that point, I had not experienced video games with multiple endings, so the idea of having actual choices that could impact the plot was unique to me. Myst's technical and storytelling feats are described in detail in Myst and Riven: The World of the D'ni by Mark J.P. Wolf. In that book, Wolf explains why Myst was such a successful game for its time and how it influenced future video games. After reviewing his work, it becomes clear why the computer game has been nominated twice (2017 and 2019) for the World Video Game Hall of Fame.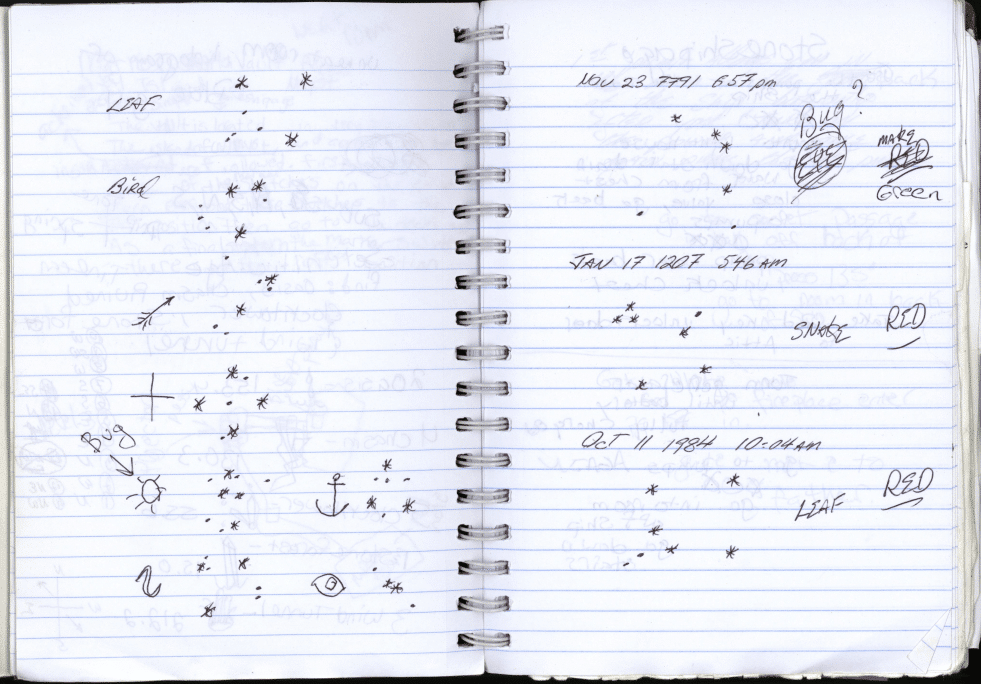 So Myst demonstrates many compelling qualities. But why does it still stand out as my favorite? Memories. I remember fondly staying up at night sitting in an uncomfortable chair pulled up next to the computer desk, struggling to see the screen, while my dad led us through the various worlds Myst had to offer. Each world was full of puzzles that required you to truly pay attention to the details in visuals, texts, and sounds within the game's 3-D environment. We quickly learned to take notes while playing the game! No cheat codes or guides online yet, I'm afraid! The computer desk would be littered with Post-Its covered in sketches and notes in glittery gel pen ink as we stared at the constellations in the planetarium or tried to hit the right notes to play a piano in a spaceship. Years later, I attempted to re-write some of our notes, making sense of the ramblings of what looked like crazy people without any context. I had wanted to preserve the journey and memories from playing such an impactful game. I still have that notebook to this day, and love looking back at our struggles, drawing tiny stars and figuring out what picture it was trying to reveal to us.
The combination of setting, choice, detailed puzzles, and wonderful sound work that immersed players has always made Myst stand out. But sometimes a video game is more than the graphics on a screen, sometimes it is just the nostalgia or memories we have of it. I have often gone back to playing Myst, just to relive the wonderful memories and that, to me, is why Myst is always my favorite video game.