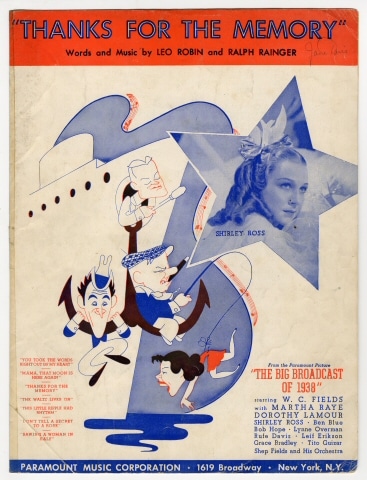 The importance of memory and its preservation comes to mind every time I see The Big Broadcast of 1938 or its sister film of the following year, Thanks for the Memory. It was then that Bob Hope first encountered the song that would stick with him for the remainder of his long life in show business.
The first movie, which also starred W. C. Fields, introduced the song "Thanks for the Memory," sung by Hope's character, Buzz Fielding, and by Cleo, one of Buzz's three ex-wives as played by Shirley Ross. Though their relationship had nearly been on the rocks, the power of memory miraculously mended it and paved the way to the film's happy ending. In the second film, Hope and his almost-girlfriend, played by Dorothy Lamour, had struggled to light a fire in their relationship. Finally, both realized that their shared memories were too powerful to ignore. Again, a happy ending results. Such is the strength of a powerful memory.
Following my recent Emerald Isle vacation, I received an email from my Irish cousin that concluded, "Thanks for the memories, and the fun we had last summer." It was indeed a memorable trip. As important as the notes in our yearbooks from high school chums, memories like this are personal, precious, and powerful. The stored memories of our youthful play, especially, are often the most comforting.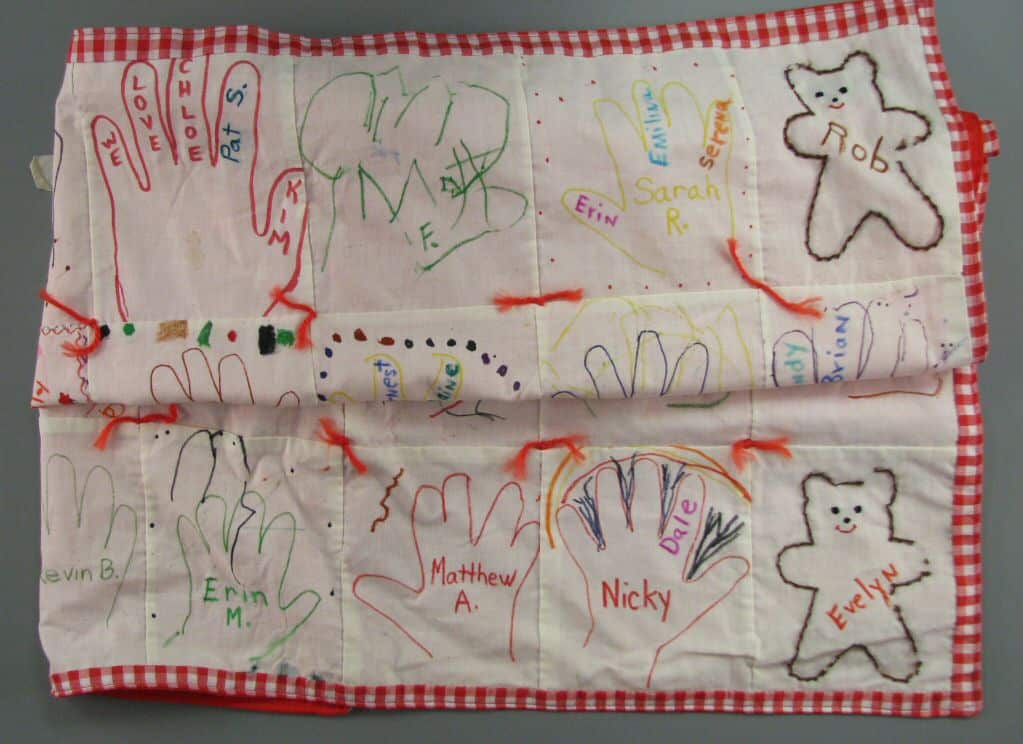 Using your memory can also be entertaining. In fact, there's an entire category of memory games, some designed for kids and others intended for adults. Memory games can help young children develop mental acuity. Games such as Old Maid, Simon, and Concentration bring back memories to some of us older kids, but they also teach children skills in observation and recall. Other games explicitly emphasize the educational or therapeutic value of applying your memory. And, at the other end of the age spectrum, memory games and pleasurable mental challenges such as crossword and jigsaw puzzles can help keep older adults engaged and assist in fending off loss of memory capacity.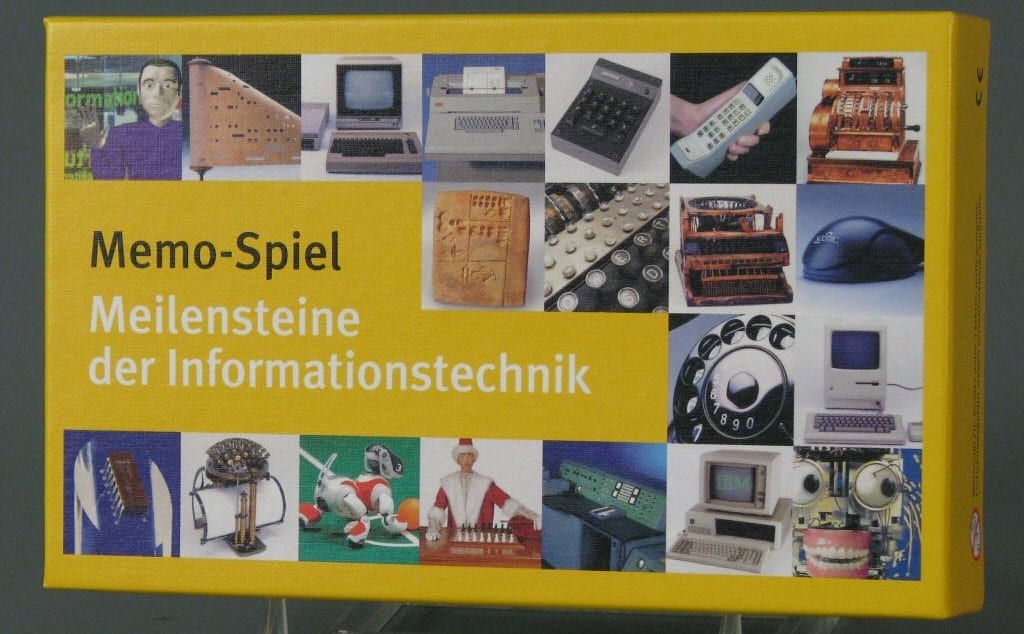 The National Museum of Play at The Strong's Game Time! exhibit—opening on the second floor in April 2013—will display Party Capers, a 1943 game set for grownups. Among its typewritten instructions for nine different games, one for a simple memory game caught my eye. It's called the Observation Game, submitted by Miss Cassandana Thayer of Quincy, Massachusetts, and it reads as follows: "Place a number of small articles on a tray; for instance, a key, a thimble, a pencil, and so forth. The tray is then passed around slowly allowing all players to observe the articles. On a slip of paper (previously passed out) each player then lists all the articles he can remember. The player with the longest list wins the prize."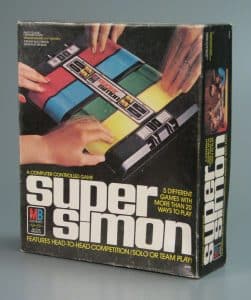 With or without prizes, memory games help us learn, connect to others, and stay entertained throughout our lives. As a previous Play Stuff blog put it, "remembering and preserving the kind of play that doesn't come in a box" is a key part of The Strong's mission. By documenting the crucial links between playthings, experiences, and memories, we preserve the history of play. So we should all be thankful for memories, whether Bob Hope's involved or not.