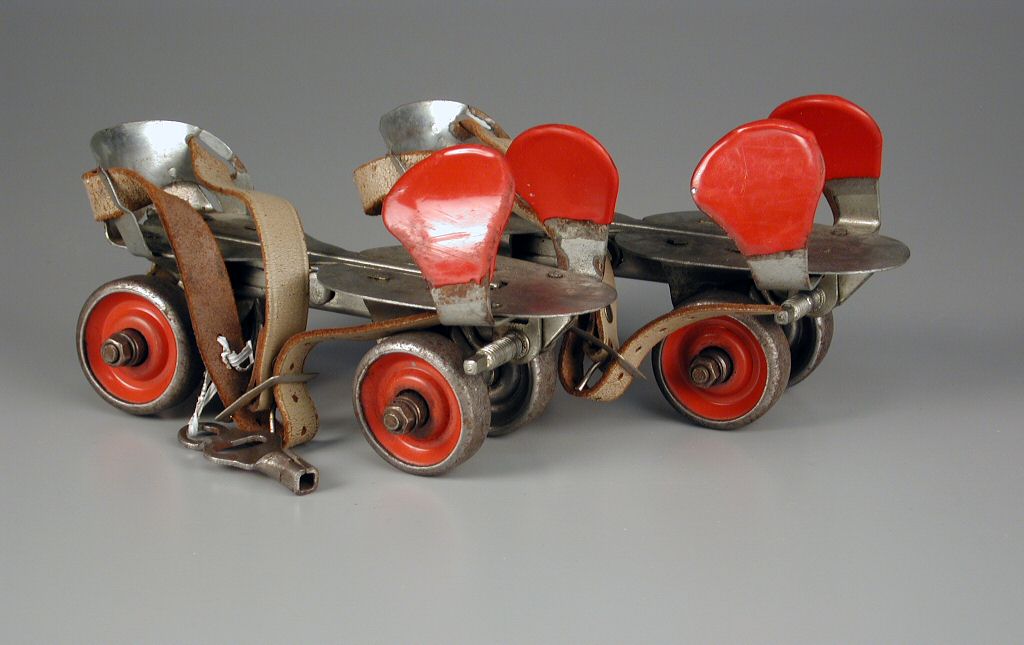 Do you remember your first pair of roller skates? I do. I can easily visualize the bulky metal skates that clamped onto my shoes when I was about seven years old. Those skates weren't easy to maneuver, especially as I navigated the uneven sidewalks of my dead-end street, but I recall a certain sense of freedom to having my own set of "wheels" at such a young age.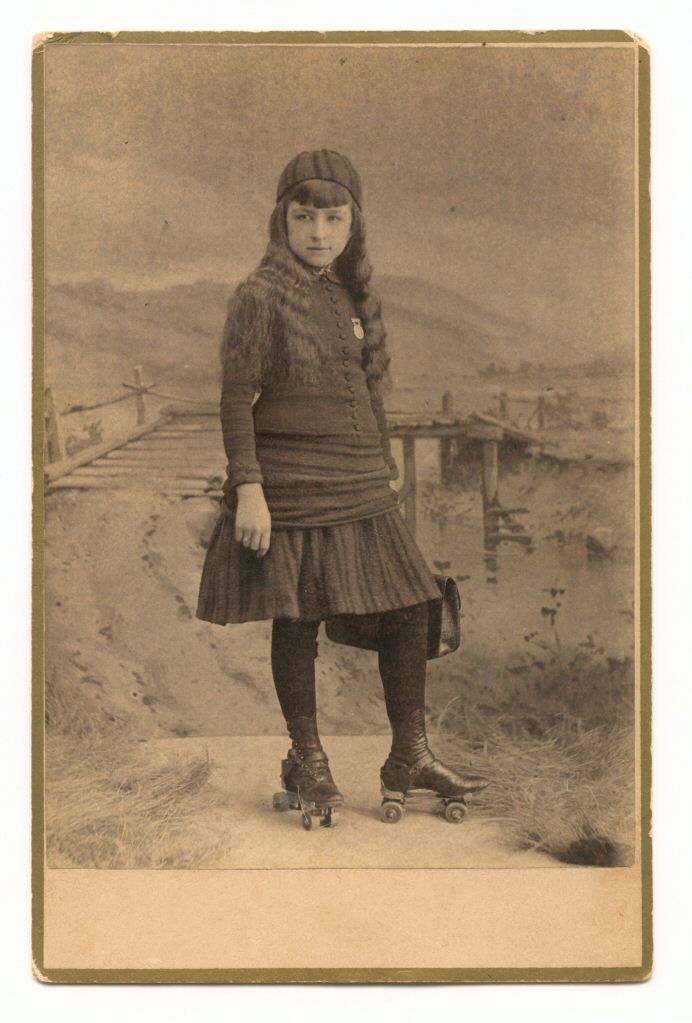 Those roller skating memories came to life again as I consulted The History of Roller Skating by James Turner in the Brian Sutton-Smith Library and Archives of Play at The Strong. I learned that roller skates existed for about 235 years before I ever tried on a pair! The first documented use of a roller skating device occurred in 1743 during a theater performance in London, England. However, it wasn't until 1760 that roller skates received their public introduction, credited to inventor John Joseph Merlin. Further innovations followed. In 1863, James L. Plimpton of New York City produced a design that allowed the skater to turn and glide in a curved pattern using a rocking motion of the feet. However, one of the biggest advances in roller skate design and construction came with the 1881 inclusion of ball bearings that enabled the skate's wheels to glide smoothly.
Roller skating captured new audiences in the second half of the 20th century—including me. When I started roller skating in the late 1970s, the roller rinks enjoyed new popularity thanks to the emergence of disco music. A rented pair of skates, a shiny wooden floor, the Bee Gees' "Stayin' Alive" filtering loudly through the speakers, and a mirrored disco ball over the center of the rink all set the tone for a few hours of fun. Today roller skating is considered a sport (roller hockey, roller derby, speed skating), an artistic talent (figure skating, dance skating), and a recreational activity. It has even been promoted for its health benefits as a cardio workout.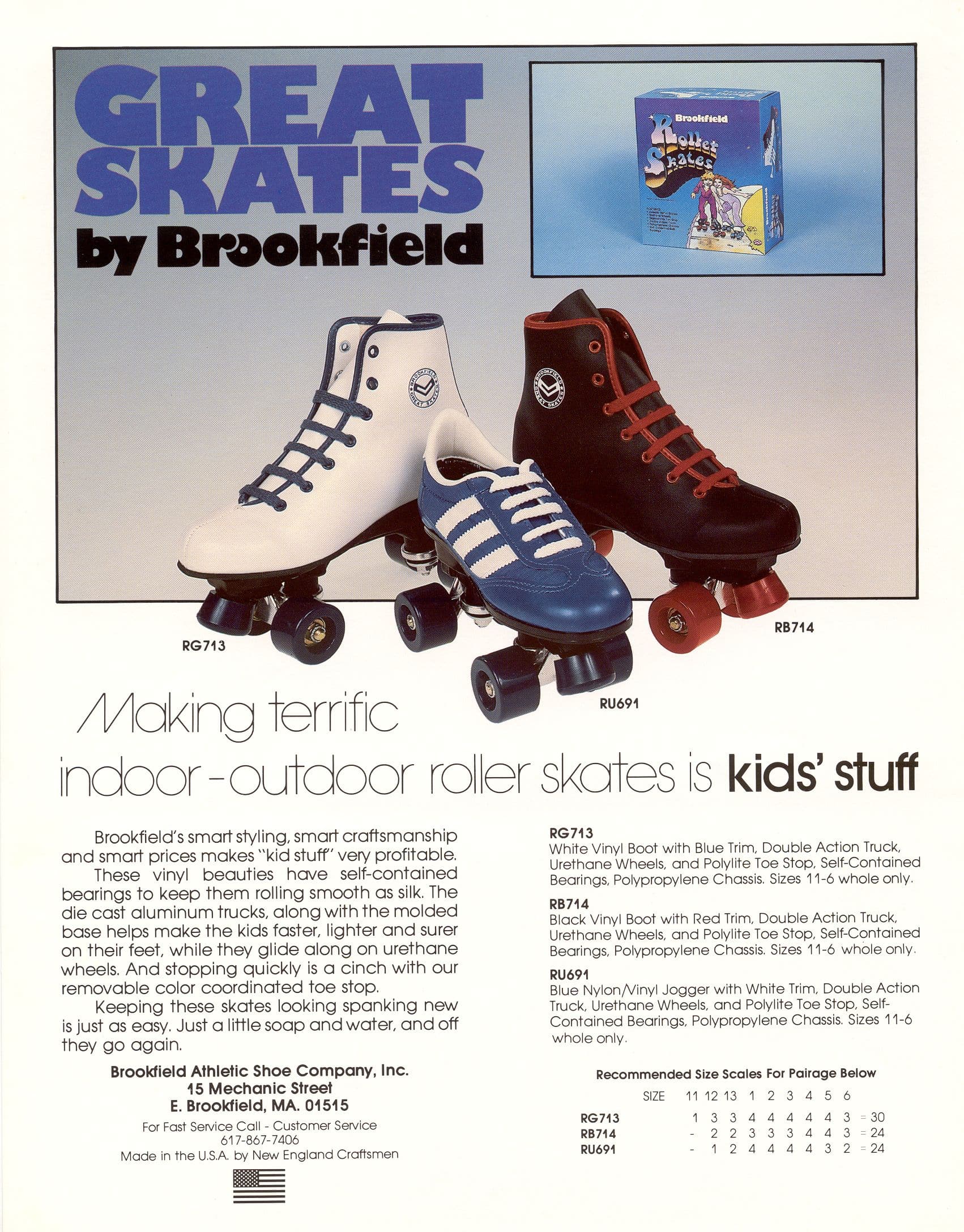 It's no surprise that the National Toy Hall of Fame® inducted roller skates in 1999. Their popularity, affordability, and appeal to both young and old have cemented their status as a classic part of our collective play history. Whether metal skates, sneaker-style skates, boot-style skates, or in-line skates, roller skates offer entertaining physical activity. The Strong's Online Collections provide a great sampling of the various types of roller skates created through the years. Also, the Brian Sutton-Smith Library and Archives of Play holds more than 100 toy company trade catalogs that depict images of roller skates from 1886 to the present.
Leafing through a few of those catalogs sent me flashing back to 1982 and the countless hours I spent roller skating with my sister in the finished basement of our New Jersey house. We created our own version of a roller rink and furnished it with lights and a small disco ball. We set up a record player with a stack of 45s on the table next to it. More often than not, we blared the newly released single, "I Love Rock N' Roll" by Joan Jett and the Blackhearts as we skated around and around our makeshift rink—two lucky kids, carefree and skate-happy.