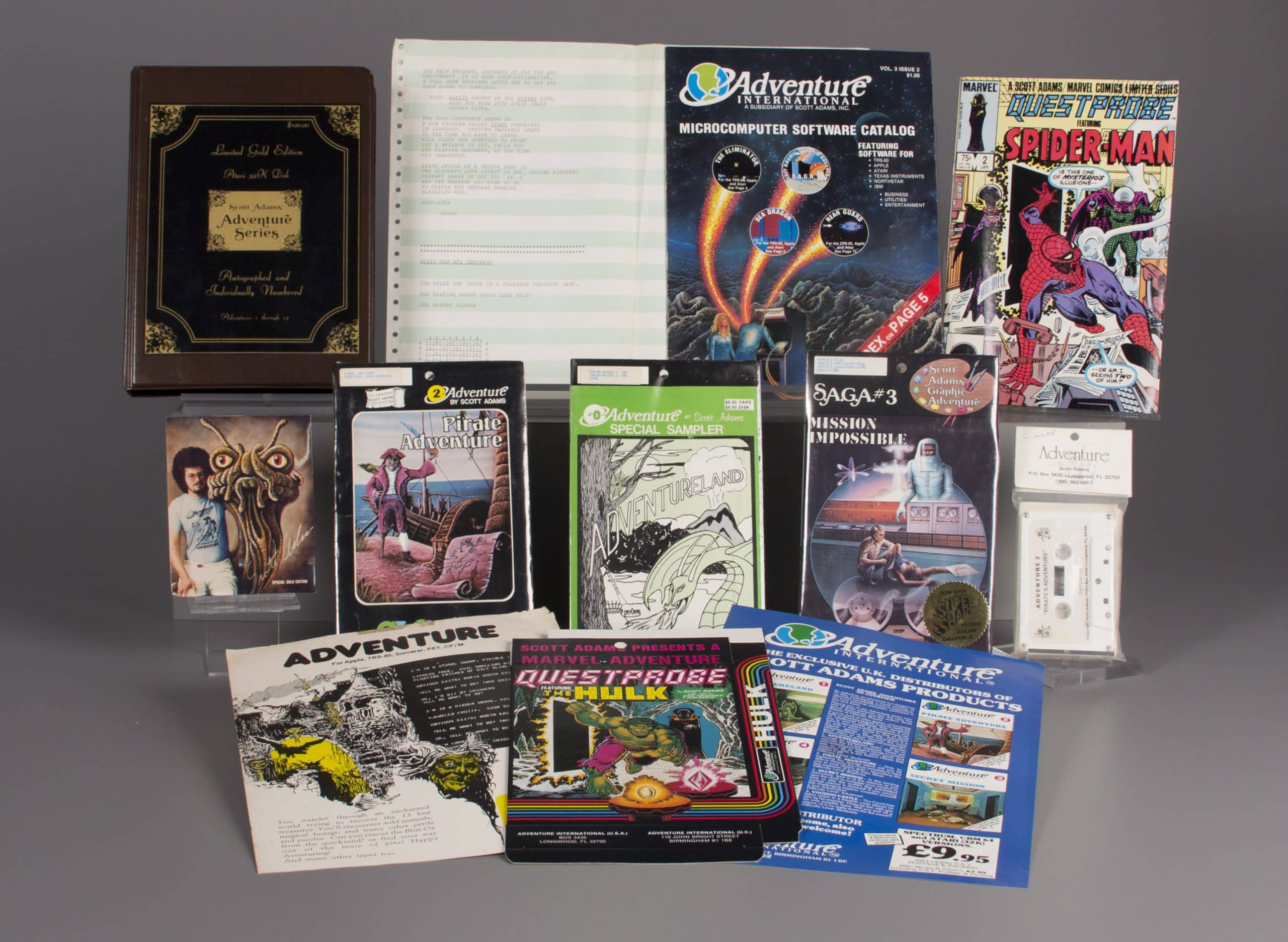 Scott Adams, co-founder of Adventure International and pioneering commercial computer game designer, has donated to The Strong a collection of more than 130 original games created by him and his company, printed source code, product catalogs, advertising flyers, photographs, comic books, magazines, and other materials that trace Adams and his company's trailblazing efforts in the early computer game industry.
Back in 1977, the introduction of the Apple II, Commodore PET (Personal Electronic Transactor), and the Tandy TRS-80 brought computers—previously massive million dollar mainframes reserved for large institutions—into many middle class homes. It didn't take long for these microcomputers to become playthings—machines used primarily for playing video games. One of the first people to capitalize on this burgeoning computer game market was a young programmer named Scott Adams. Inspired by Will Crowther and Don Woods's 1976-1977 mainframe text-based computer game, Colossal Cave Adventure, Adams's 1978 game Adventureland was the first commercially available text-based adventure for a home computer. Adventureland challenged players to explore, solve puzzles, and discover lost treasure "without," as the opening screen promised, "leaving your armchair!" The success of his adventure game allowed Adams to co-found one of the earliest independent computer game companies.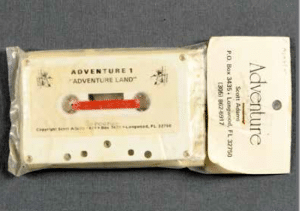 Adams's donation features rare examples of some of the earliest packaged commercial computer games. Initially, Adams's Adventureland games were loose cassette tapes, painstakingly copied one-by-one on his TRS-80 and sold without any product packaging. But when a Chicago area Radio Shack owner told him he could sell more games if the products came in retail packaging, Adams knew he had to find a low-cost solution. Inspired by his infant daughter's baby bottles, the new father placed the cassette games into baby bottle liners and stapled a bi-folded business card to the top to seal them. Along with Ziploc bags, these bottle liners acted as the first retail packaging for computer games.
Later Adventure International packaging resembled book covers and featured a range of artwork, but the 1981 Scott Adams Adventure Series Limited Gold Edition introduced an entirely new concept to computer games: the limited edition. These "limited gold edition" games came in a plastic clamshell case styled like a leather bound book and included a certificate of authenticity signed by Adams. The series is perhaps the first example of a video game sold as a collectible and one of the donated examples is serial number "0001," or the very first produced.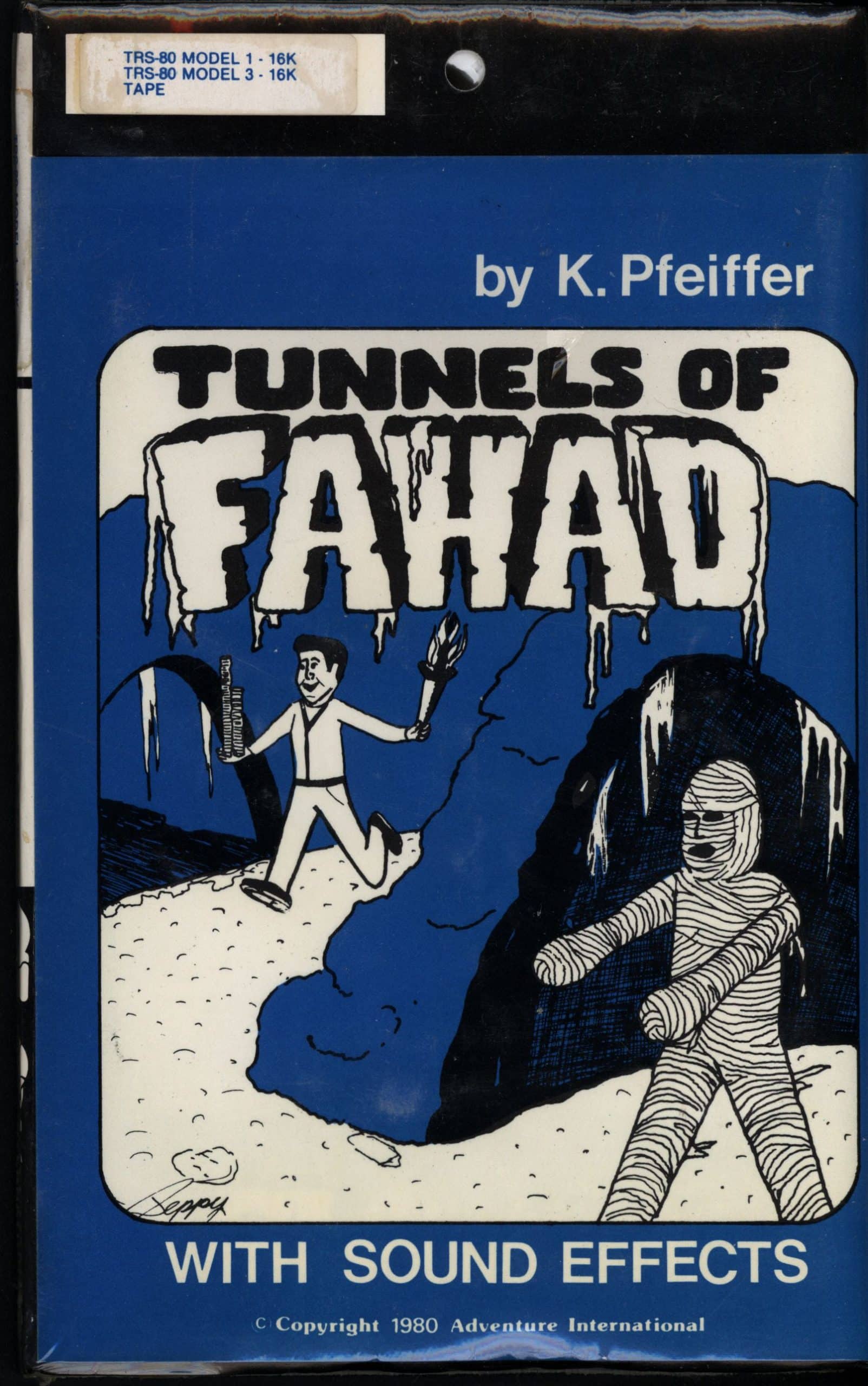 While Adventure International introduced many people to home computer games and early retail computer game packaging, the company also published some of the earliest computer games designed by women. Adams's co-founder and then wife, Alexis, co-designed Adventure 2: Pirate's Adventure (1979). That game transported players to Pirate Island, where they must build a ship and sail to Treasure Island in order to discover Long John Silver's lost treasures. Alexis later collaborated on and helped generate ideas for the company's Voodoo Castle (1979) and Mystery Fun House (1979) adventure games. Yet Alexis wasn't the only woman making games for Adventure International. For example, in 1980, the company published Kathy Pfeiffer's Tunnels of Fahad, a port of the Exidy arcade game Head On that replaced the racetrack setting with an Egyptian tomb.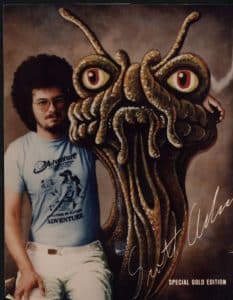 The Strong's International Center for the History of Electronic Games (ICHEG) is honored to preserve the work of this pioneering company. Donations like this one support the museum's mission to collect, preserve, and interpret the history of electronic games as well as its recent Women in Games initiative. Researchers interested in exploring the Scott Adams Adventure International Collection, as well as other collections at The Strong, such as the Brøderbund Collection, the Ken and Roberta Williams Collection, the Brian Fargo Papers, and others will find invaluable resources for studying the birth of the commercial computer game industry.