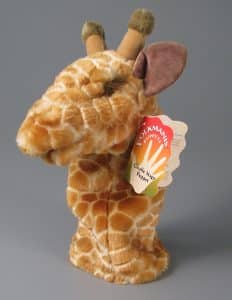 Maybe you read a blog I wrote about four years ago proclaiming (politely, of course) that the puppet belonged in the National Toy Hall of Fame. That year, 2011, the dollhouse and Hot Wheels cars took their places among the classic toys in the hall—which may suggest that my talents at prognostication are somewhat wanting. On November 5, 2015, though, The Strong announced that the puppet, along with the game Twister and the Super Soaker, was inducted into the hall of fame. So, perhaps my abilities at making predictions are not bad, just my timing. As that earlier blog attested, puppets clearly meet the criteria for induction—longevity, iconic status, and fostering discovery, learning, or creativity.
Puppets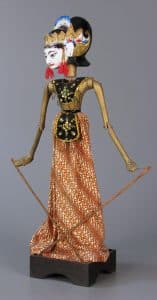 have been around for centuries. They have been found in the ancient cultures of Egypt, Greece, and Rome. They have represented gods, heroes, and villains in long-ago tales of Japanese and Chinese cultures. Puppets have shown up in medieval Europe in Christian morality plays and secular theaters, in the Teotihuacan culture of the first millennium in Central Mexico, and in ceremonies and rituals of native peoples prior to European settlement in North America. Throughout the 18th and 19th centuries, puppets continued to entertain Americans in street performances and theaters.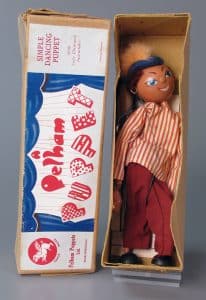 Radio, television, and movies of the 1900s made puppets as popular as ever. Ventriloquist Edgar Bergen with Charlie McCarthy and Mortimer Snerd found success on the radio but also entertained audiences in live performances, movies, and on many TV shows. Bergen's puppets paved the way for Howdy Doody, the red-headed freckle-faced kid, and a TV series with more marionette stars than human ones. Television made icons of many other puppets: Burr Tillstrom's Kukla and Ollie teamed up with comedienne Fran Allison in the 1940s and 1950s; for four decades, Sherri Lewis entertained children and adults with her Lamb Chop, Charlie Horse, and several other hand puppets. The best-known puppets of the last decades include Jim Henson's Muppets and Big Bird, Bert and Ernie, the Cookie Monster, and Elmo—characters he created for the long-running Sesame Street series.
More recently, puppets have returned to live performances in a big way, not just in children's theater but in Broadway plays and musicals. Puppets have starred in Little Shop of Horrors, War Horse, The Lion King, Avenue Q, Le Soiree, Hand to God, and other shows.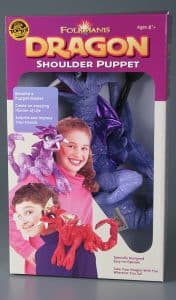 The puppets in the performing arts surely embody creativity, but the toy inspires kids to create too. Kids make up their own stories for their puppets to perform. Like much pretend play, playing with puppets helps children deal with their own worlds, making sense of portions they can manage and, in a way, get their hands around. So, here at The Strong, we are celebrating the puppet's induction into the National Toy Hall of Fame. And it's about time!