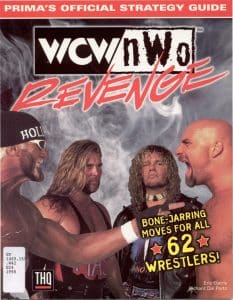 I just happen to know a thing or two about professional wrestling. If you ask me to name several wrestlers off the top of my head, I'll list off The Rock, Triple H, The British Bulldogs, Jake the Snake, Andre the Giant, Hulk Hogan, Ric Flair, The Undertaker, John Cena, Booker T, "Stone Cold" Steve Austin, and Jimmy "Superfly" Snuka. I'm familiar with wrestling moves such as the figure-four leg lock, clothesline, dropkick, sleeper hold, and elbow drop. I know about different types of events such as steel cage matches, ladder matches, tag team bouts, and of course, WrestleMania. However, I can't take direct credit for my wrestling knowledge. I learned about most of it from my brother Jeff.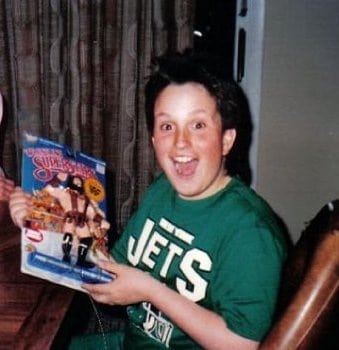 Jeff has been a diehard fan of professional wrestling for more than 25 years. Some people can rattle off baseball and football stats, but not my brother. Instead, he's a walking encyclopedia of wrestling ring knowledge. Personally, I never fell in love with the "sport," but I can understand its appeal. What began as vaudeville and carnival sideshow acts in the United States has turned into a multi-billion-dollar industry. Character development, soap opera-like storylines, licensing and merchandising, and crossover appearances into other areas of the entertainment industry (such as music and movies), helped catapult professional wrestling into the midst of mainstream culture.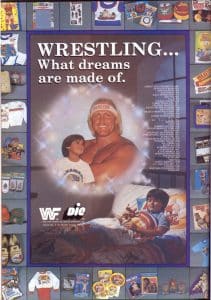 Professional wrestling, unlike its traditional counterpart Greco-Roman wrestling, combines physical strength and agility with entertainment. In the United States, the primary organization overseeing the field is World Wrestling Entertainment, Inc. (WWE), formerly known as the World Wrestling Federation (WWF). Part of the success of the WWE, and other competing organizations, can be traced to their savvy marketing and merchandising. They increased visibility of the organization and offered special matches via pay-per-view, which essentially brought sold-out arena shows into living rooms nationwide. Product licensing brought the WWE and its various characters into further markets, reaching buyers of toys and games.
The Strong's collection includes numerous professional-wrestling-related artifacts, primarily video games, starting with one of the oldest wrestling video games, Nintendo Pro Wrestling (1987). Other pro-wrestling-themed artifacts range from a windup Sting figure to novelty talking soda can toppers and yo-yos. Several toy trade catalogs in the Brian Sutton-Smith Library and Archives of Play depict licensed merchandise, such as LJN Toys Ltd.'s WWF Wrestling Superstars, a line of 8.5-inch rubberized figures manufactured from 1984 to 1989. Plus the library holds a complete run of Playthings magazine which highlights advertising for various wrestling products.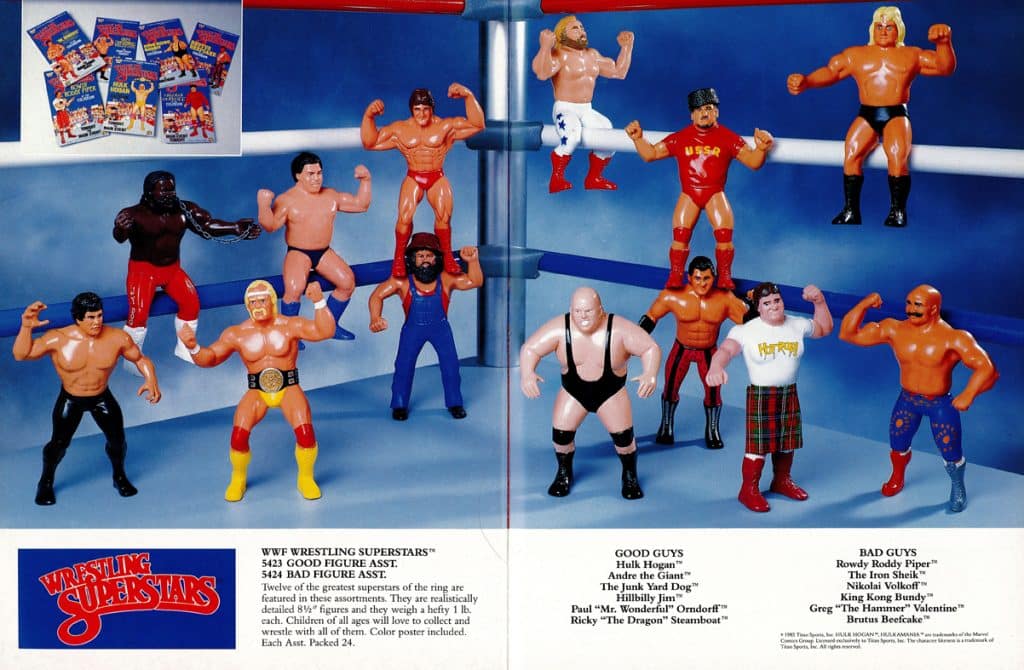 Today, professional wrestling is clearly a firm part of the entertainment industry and our collective cultural history. Don't make me put you in a headlock to get you to admit it.