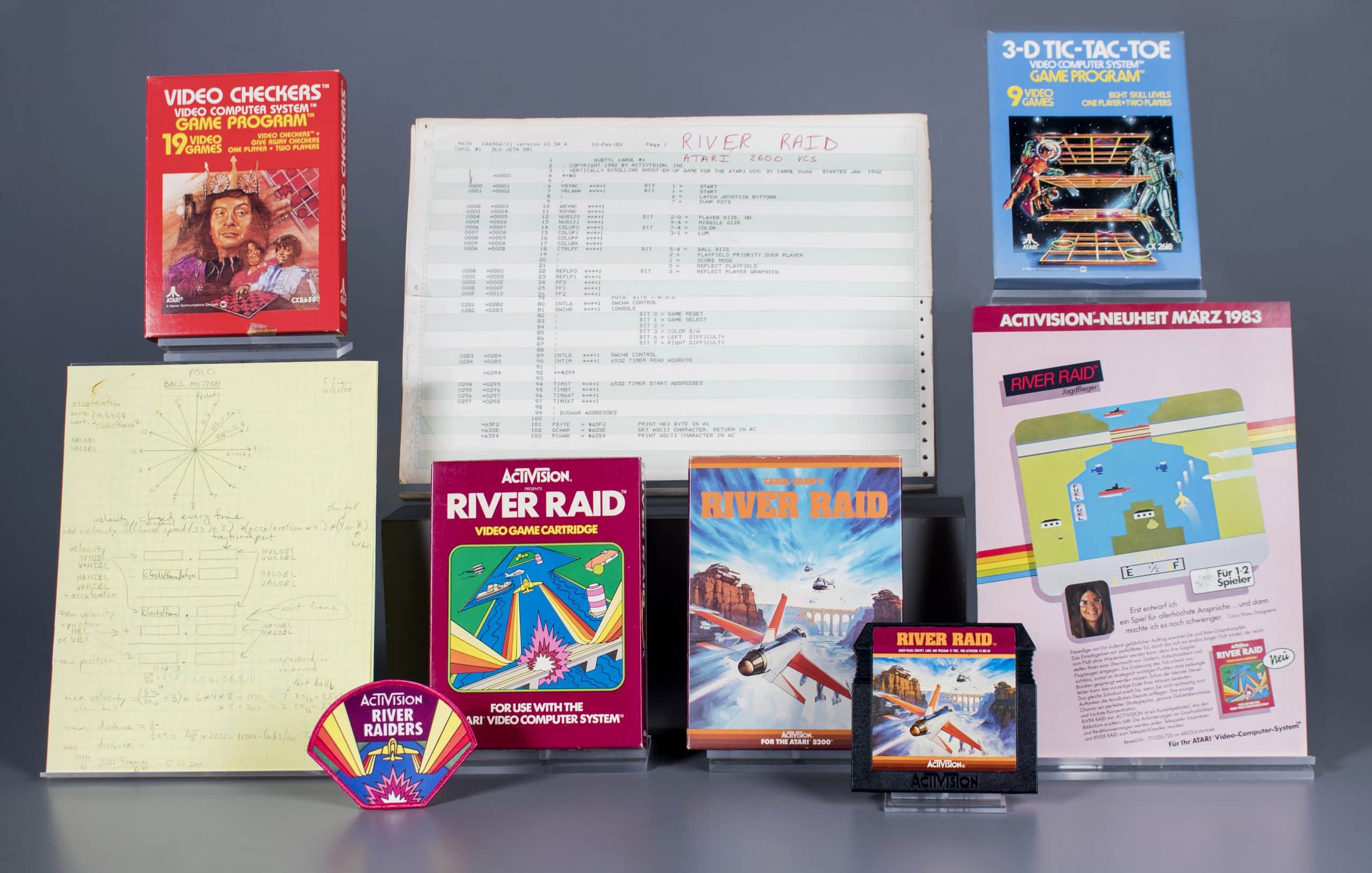 Carol Shaw, the first widely recognized female game designer and programmer, has donated to The Strong a collection of console games, printed source code, design documents, sketches, reference materials, and promotional objects representing games she created for Atari, Inc. and Activision in the late 1970s and early 1980s. Shaw is most recognized for her best-selling game River Raid (1982)—published by Activision for play on the Atari 2600 home console—which sold more than one million copies. These donated materials will play a vital role in The Strong's Women in Games initiative, which highlights the important contributions women have made in the video game industry.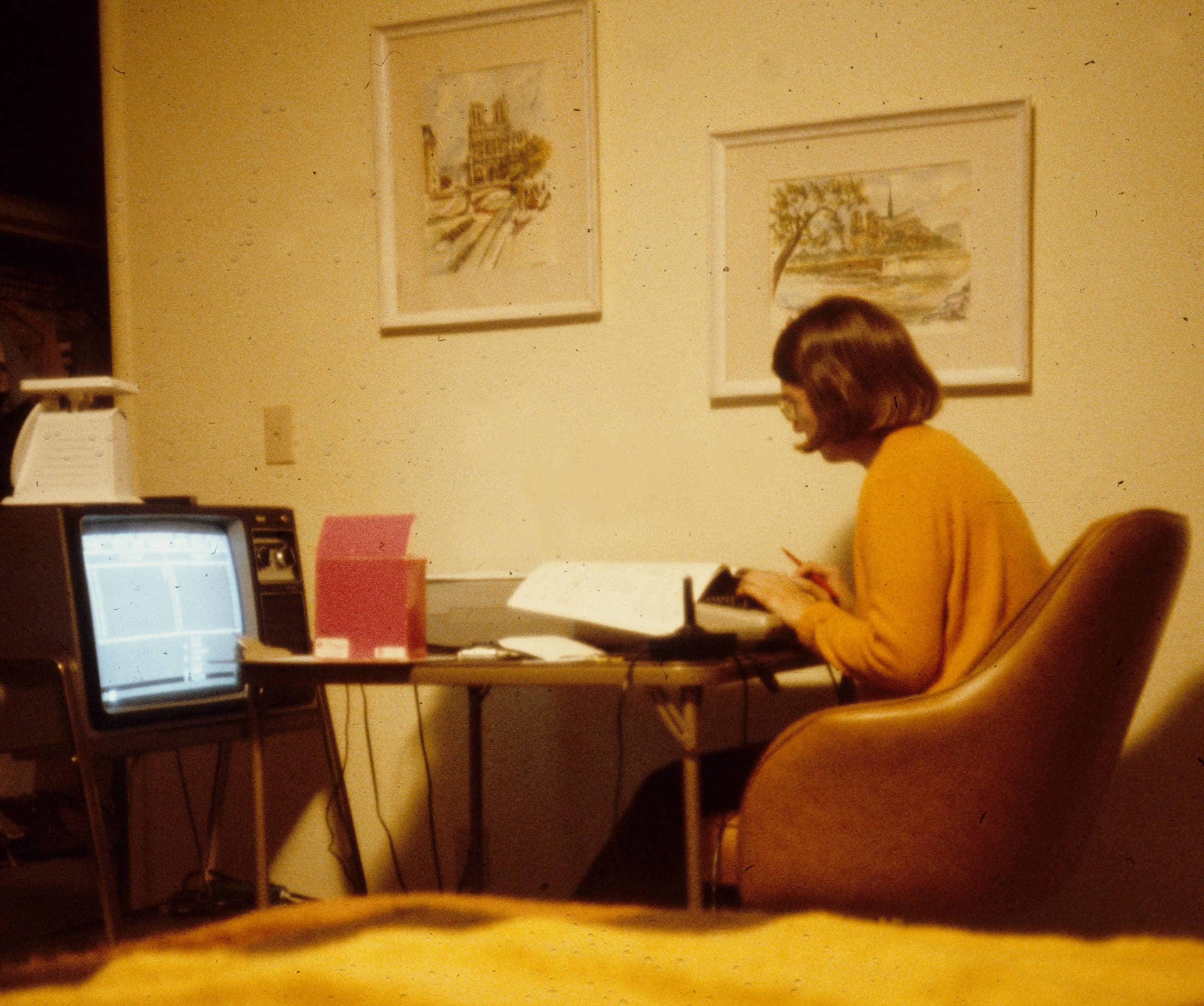 As the daughter of a mechanical engineer, Shaw became interested in electronics at an early age. She obtained BASIC programming experience in high school and went on to earn a bachelor's degree in Electrical Engineering and Computer Science at the University of California, Berkeley, in 1977. She remained at Berkley for another year to complete a master's degree in Computer Science. While earning her master's, she interviewed for a job at Atari, Inc. and was hired as a microprocessor software engineer.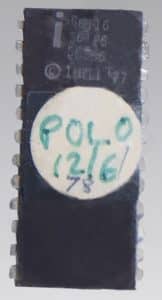 Shaw's first task was to design a Polo-themed video game that would be released as a tie-in to Ralph Lauren's Polo cologne. The idea eventually fell through, but Shaw's 1978 Polo, nevertheless, became the first documented video game designed and programmed by a woman. Polo was later released in the 1996 CD-ROM compilation Stella Gets a New Brain.
Shaw worked at Atari for the next two years, where she designed and programmed games, such as 3-D Tic-Tac-Toe (1979) and Video Checkers (1980) for the Atari 2600 and a calculator program for the Atari 800 computer (1979). Shaw also worked with designer Ed Logg on an Othello variant (1978) and also with Nick Turner on the 2600 port of Super Breakout (1981).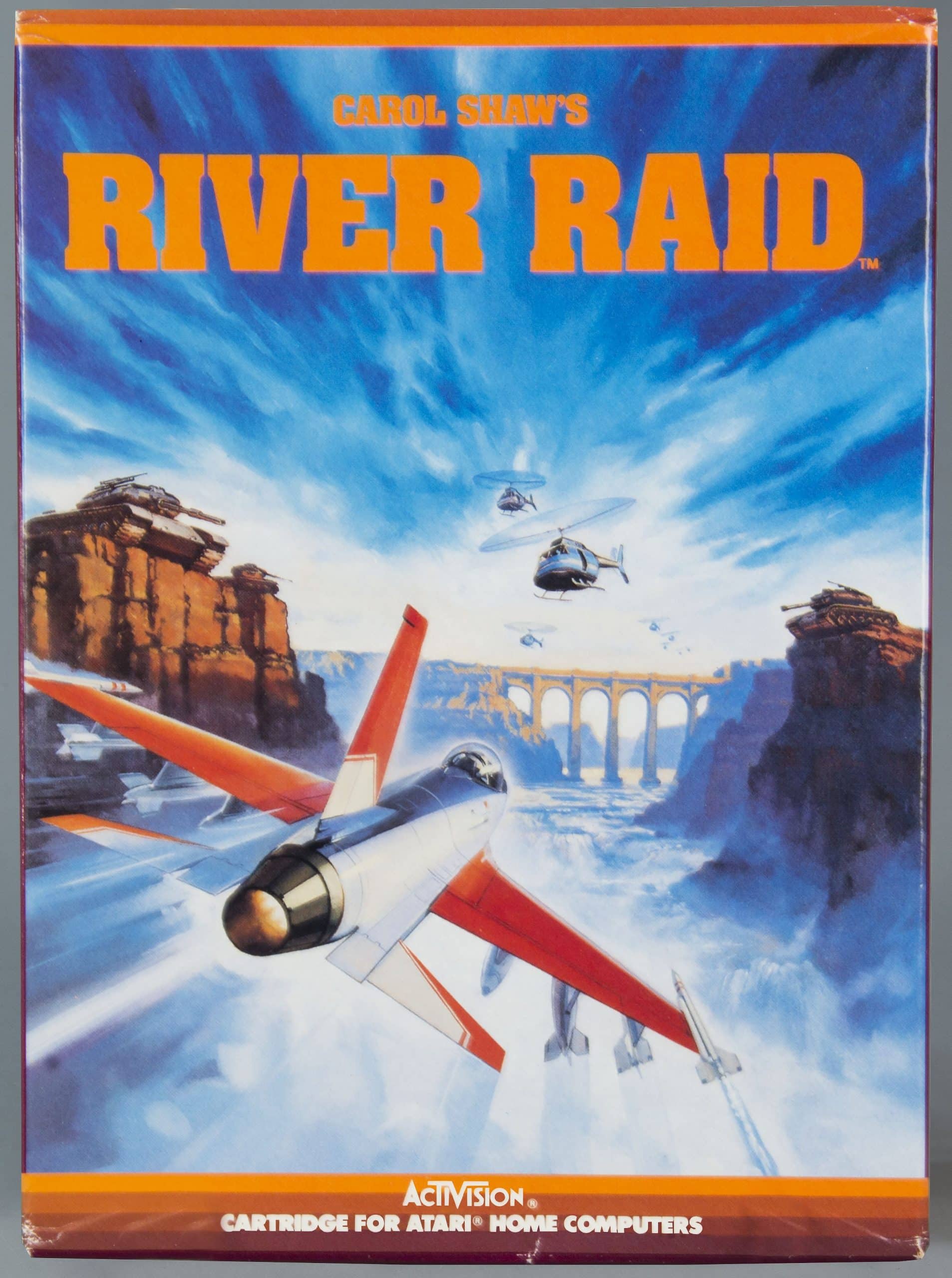 After leaving Atari in 1980, Shaw spent 16 months at Tandem Computers, where she used her knowledge of the 68000 assembly language to assist with programming their line of fault-tolerant computer systems. She then received an invitation to return to the video game world—this time with Activision. In 1982, she completed her most popular game River Raid, a top-down scrolling shooter game that tasks players with piloting a jet in enemy territory over the fictional River of No Return. The game won several awards, including Best Action Videogame in the 1984 Arkie Awards from Electronic Games magazine. Several versions of River Raid included Shaw's name on the game's box cover—an uncommon practice at the time. Shaw left Activision and the video game industry after programming the puzzle game Happy Trails (1983) for the Intellivision and releasing ports of River Raid for the Atari 5200 and 800 computer system.
As the earliest recognized female game programmer and designer, Carol Shaw occupies a unique place in video game history. Her materials, particularly the source code, serve as tangible evidence that women were involved in the creation of home video games from their inception. Her design documents, many of which contain advanced mathematical calculations, demonstrate her proficiency in an industry still stereotyped as being heavily dominated by men. It also serves as an excellent representation of early Atari home console games and the process by which they were developed.
This donation greatly augments The Strong's Women in Games initiative, joining other collections such as the Ken and Roberta Williams Sierra-Online Collection; Her Interactive, Inc Collection; and Atari Coin-Op Division Collection.
To learn more or to donate to the Women in Games initiative, contact Shannon Symonds at ssymonds@museumofplay.org.