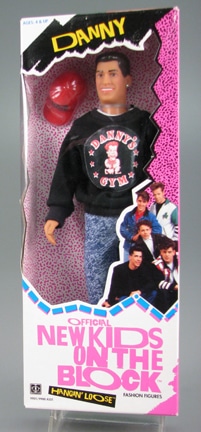 Let me confess—I'm a Blockhead. For those of you who don't know what that means, it simply implies that I am a fan of New Kids on the Block. Jon, Jordan, Donnie, Joey, Danny, and I go way back to the summer of 1988 when their second album, Hangin' Tough, dominated the pop charts. I had posters (over 200 of them in my bedroom), pillow covers, beach towels, T-shirts, ten-inch-diameter buttons, videos, dolls, action figures, scrapbooks from their concerts, and all the teen magazines devoted to the group. I can sing every word to every song they recorded. I can tell you everything about each of them from when their birthdays are to their middle names, from their favorite books to favorite pets. I even camped out nine days for tickets to one of their concerts. (This should tell you two things about me: One, I had permissive parents and, two, all of this was happening in the days before the Internet.) And the best day of my teenage life may have been when I met Jordan, Joey, and Donnie in the hotel lobby after one of their concerts.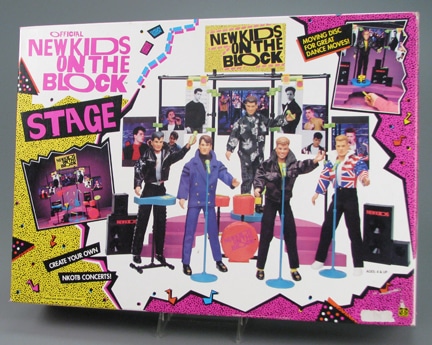 So you can imagine how crushed I was when the band broke up in 1994, despite the fact I was in college by this time and had moved on from their genre of music (I think at that point I was in my "angry chick" musical phase). However, I confess again that, over the years, I've followed their post-NKOTB careers: watching Joey and Jordan launch their somewhat successful solo careers; tuning into Boston Public and Dancing with the Stars to catch a glimpse of Joey; watching Donnie in his various movies and TV appearances; and even watching Surreal Life during the season Jordan was on the show.
What does all of this have to do with play? I think it reveals a bit about fandom, music, entertainment, and collecting-all types of play. Music offers a social connection for many people and, for the budding adolescent, it can replace the toys typically associated with childhood. Plus, the music we listen to during our youth serves as a pleasant form of nostalgia when looking back decades later at an age that, honestly, may not have had a lot of pleasantness.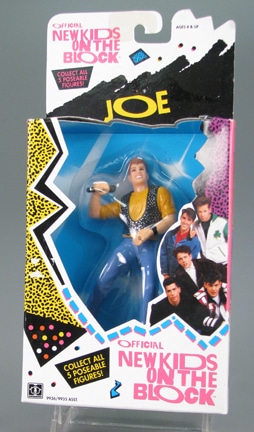 Historically, toy manufacturers and the music industry have found a way to ride the wave of success together by marketing band-branded products to fans, thereby fueling the hype. You can see plenty of evidence of that partnership today. Do a quick scan of any toy store and you'll find that it's stocked with Hannah Montana, Jonas Brothers, and High School Musical bedding, dolls, posters, lamps, and party favors. None of that merchandise is a far stretch from the New Kids on the Block memorabilia I eagerly acquired in the late 1980s and early 1990s. These items, as well as conversations with our friends about our favorite bands, serve as "memory collectors" that at certain points in our life-be it cleaning out our parents' attic or talking to an old friend- allow us to travel back to our youth.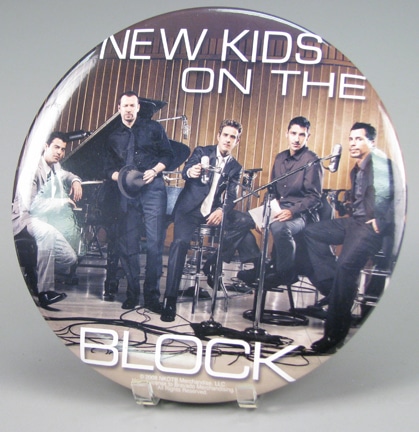 For me, however, the most interesting aspect about my "play" as an adolescent pop music fan is that I've recently had the chance to do it all over again. In 2008, NKOTB (as they now prefer to be called) announced that they would reunite. I can't explain the thrill I felt as I purchased my ticket for their October concert in Cleveland. Thinking this was a chance I'd never have again, I gleefully left Rochester that early October morning to meet some of my college friends in Cleveland. We didn't have great seats, but that didn't matter. As we sat in the sold-out stadium filled with 30,000 women in their late 20s to mid-30s, I thought, "Wow, times have changed." We could now send a text message to a Jumbotron in the stadium to try to win front row tickets; most of the parents at the concert were either mothers-to-be or the mothers of toddlers left at home with husbands (who were more than happy to take care of the children rather than be subjected to the five boys from Boston); and I didn't have to camp out for my tickets…I merely had to be online at a certain time. Yet, once the concert started, present day realities disappeared. The women (who so dominated the audience that all but two of the arena's restrooms had been designated as ladies' rooms) were all time warped back to their youth. I have a feeling that this is what it would have been like for Beatles fans if they'd had the opportunity to experience a reunion tour. It was surreal, almost like being 15 again-only the best part of being 15. I also can't help but think the band liked it, too, financial gains aside. What 40-year-old male wouldn't enjoy 30,000 women in their 30s screaming at them in adoration?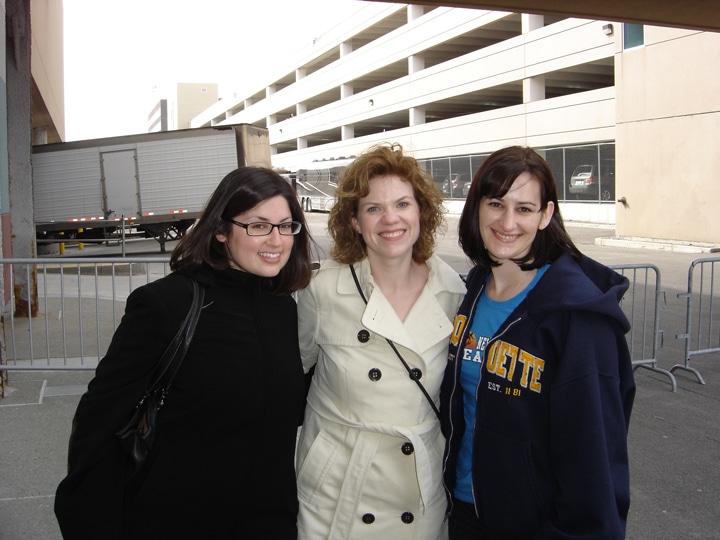 I loved the show so much I saw NKOTB again in March in Niagara Falls with two colleagues from the museum (we now consider this our "personal research on the transformation from adolescent to adult play with respect to the music industry"). The three of us stayed up half the night seeking a brief encounter with the band in the hotel lobby or casino. We were quite happy to get our glimpses of Jordan, Joey, and Donnie going into the casino at midnight and again around 2:30 a.m. All in all, it was a great night, but we wanted to see more of the New Kids-and their managers complied. Two days after returning from the show, NKOTB announced their summer tour. Nearby Darien Lake was on the schedule and we were THRILLED.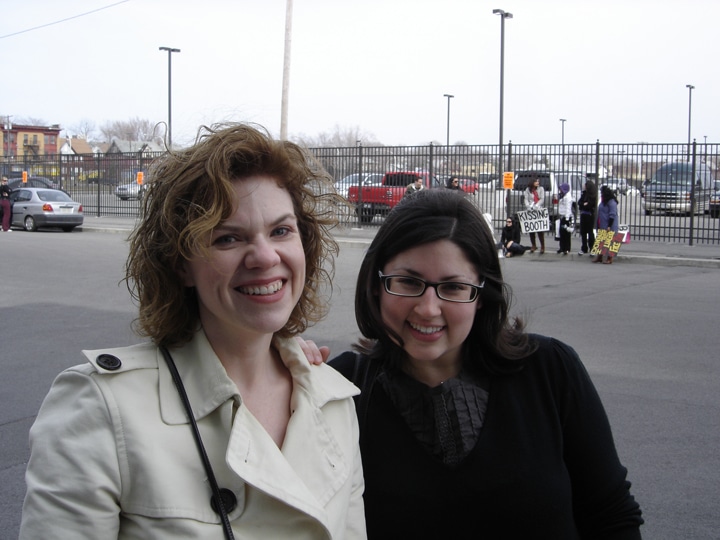 I imagine that the band and its promoters have been equally thrilled to realize their audience has more purchasing power than when they were teenagers. For instance, instead of posters, towels, and bedspreads, I can now buy a Five Star VIP ticket pass to a pre-concert party with the band (which includes dinner and better tickets) or a ticket on a 3-day cruise. I didn't buy the latter, but some colleagues and I will enjoy our VIP passes to the Darien Lake concert this weekend. We can't wait.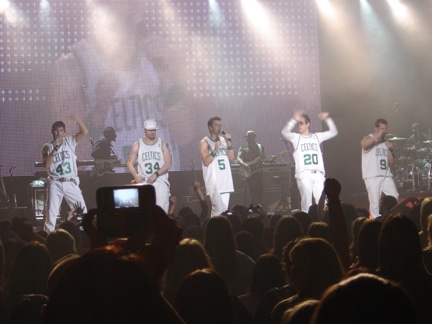 NKOTB won't tour forever, so I know how lucky I am to have had this special opportunity to relive part of my youth. As I look back, I can treasure both my childhood and adult memories with my favorite band! And, as I look around at popular bands these days, I think about the bonds girls and boys are forming with each other as they discuss concerts and TV appearances and collecting their memorabilia- this unique form of play. My only hope is that a current Jonas Brothers fan will have the same opportunities in twenty years to see them reunite and to be able to reconnect with them the way I did. So kids of today, hang tough. Only time will tell.