"Hey, Mom, quick! Look at me swimming with my legs and feet together! Who am I?"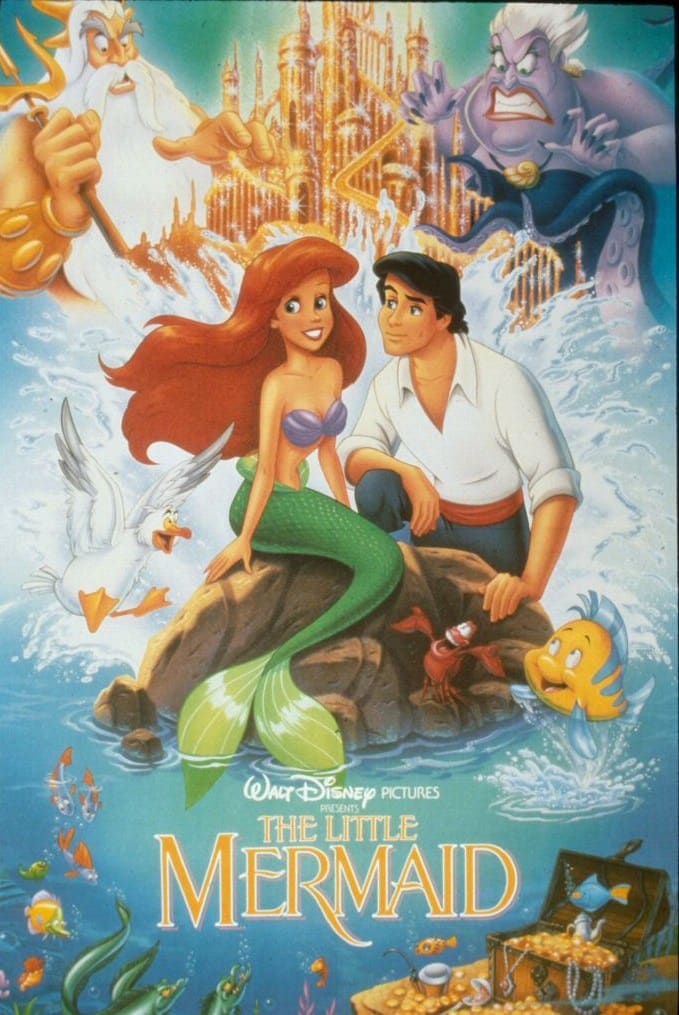 If you were a filmgoer in the 1980s, you probably paddled like a mermaid at least once. Perhaps you were channeling Daryl Hannah in Splash (1984). Likelier still—and I suspect this is the case for most of my contemporaries—you wanted to be part of Ariel's world.
Disney's The Little Mermaid (1989) retold Hans Christian Andersen's 19th-century fairy tale of the sea king's daughter who exchanges her aquatic lifestyle and melodic voice for a pair of legs and a chance at love with a human prince. Mermaids' special skills—swimming, singing, and supreme beauty—qualify them as instant idols for little girls. After Ariel's big-screen debut, she appeared on everything from hairbrushes to handheld video games. Even Barbie sported a fin.
I still list The Little Mermaid among my favorite films. The underwater kingdom's grand architecture and diverse array of colorful creatures captivate me, as do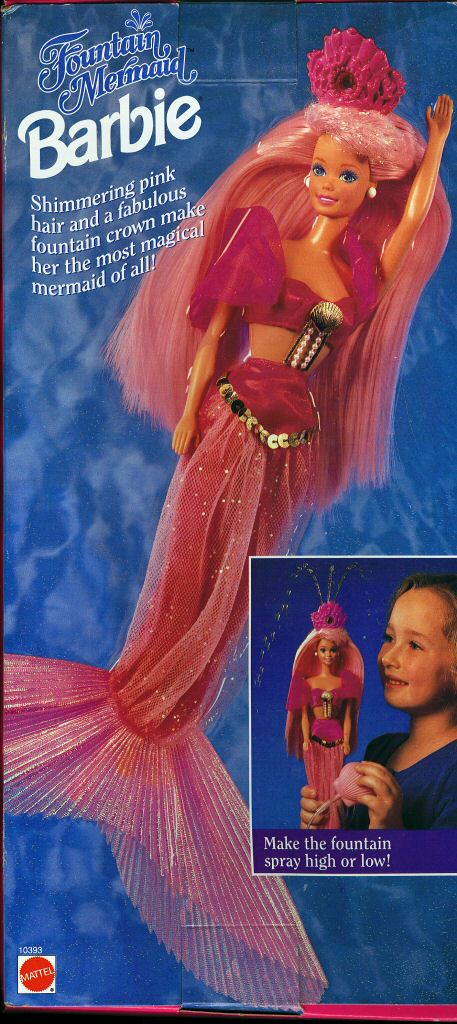 Ariel's earnest aspirations to understand and assimilate with society above the ocean's surface. The lives of this princess and the object of her affections are not entirely dissimilar, and yet each is a mystery to the other.
While mermaids are almost certainly a figment of our imaginations (except for real-life mermaids such as Hannah Fraser and Linden Wolbert), it is not implausible that they could exist in the dark depths of the ocean, down there with other undiscovered species. Mermaids are easier for us to imagine than, say, the blobfish. They are humanlike and yet enchantingly extraordinary, living parallel lives below us.
So thanks to moms everywhere who've humored or encouraged their splashing offspring in mermaid fantasies.