Sometimes powerful symbols sustain the longest lasting toys. Lincoln Logs, a favorite for nearly a century, is the best example.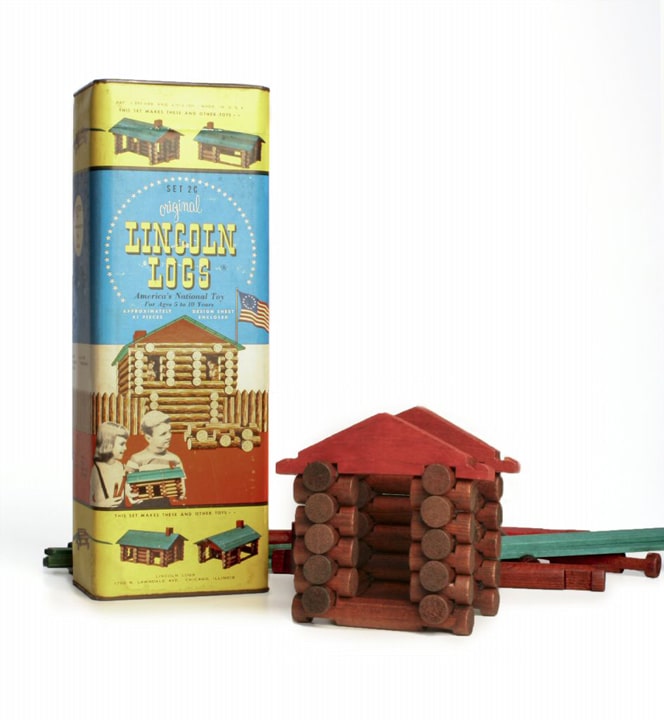 We long admired the pioneers for their hard work and ingenuity as they turned the trees of the new world's forest into simple and sturdy log cabins. The inventor of Lincoln Logs, John Lloyd Wright (son of the famous architect Frank Lloyd Wright), designed the toy to resemble the log cabin because he knew how effectively it captured the American mood. The image of the dwelling had served as the logo for successful Presidential campaigns—Abraham Lincoln's most famously. Amidst the gathering political storm that led to Civil War, the icon helped voters imagine that the homespun orator would bring back simpler, steadier, more resourceful, more self-reliant, and virtuous times.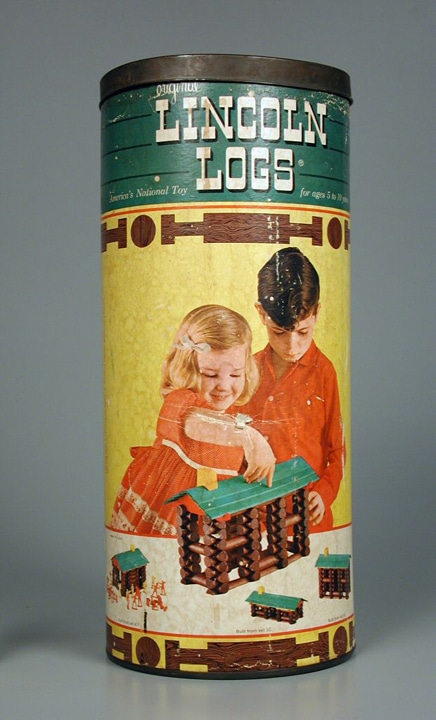 Over the years the symbol has continued to attract parents, the buyers. But no toy can stay fresh for so long on the strength of marketing alone; it is the technology that makes Lincoln Logs fun. These rounded, notched mini-logs are easily assembled into sturdy miniature cabins that can support the weight of a child. They support the stories children spin, too. The packaging—round to fit round logs—also pictures frontier forts, the essential American outposts. And I even remember how the rage for Davy Crockett—his coonskin cap, and other manly equipment—fueled our imaginations in the 1950s and supported a new enthusiasm for Lincoln Logs.
Curiously, however, the inspiration for the toy was not entirely American. As a teenager, John Lloyd Wright had observed Japanese carpenters notching beams for an "earthquake proof" hotel that Frank Lloyd Wright had designed in Tokyo. During a temblor the resilient structure would sway but not fail.
One more curve brings the story full circle; the son had another and deeper personal reason to choose this name for this toy. Frank Lloyd Wright's real, given middle name was Lincoln.