The Strong is home to thousands of video game related objects. Among them is a large collection of Japanese games, sourced from France in a purchase the museum made in 2013. That encompasses more than 6,000 Japanese video games, mostly in excellent and complete condition. When I knew I was joining the museum in December 2021, I felt particularly eager to see what Japanese exclusive games we had, especially for older systems such as the Super Famicom.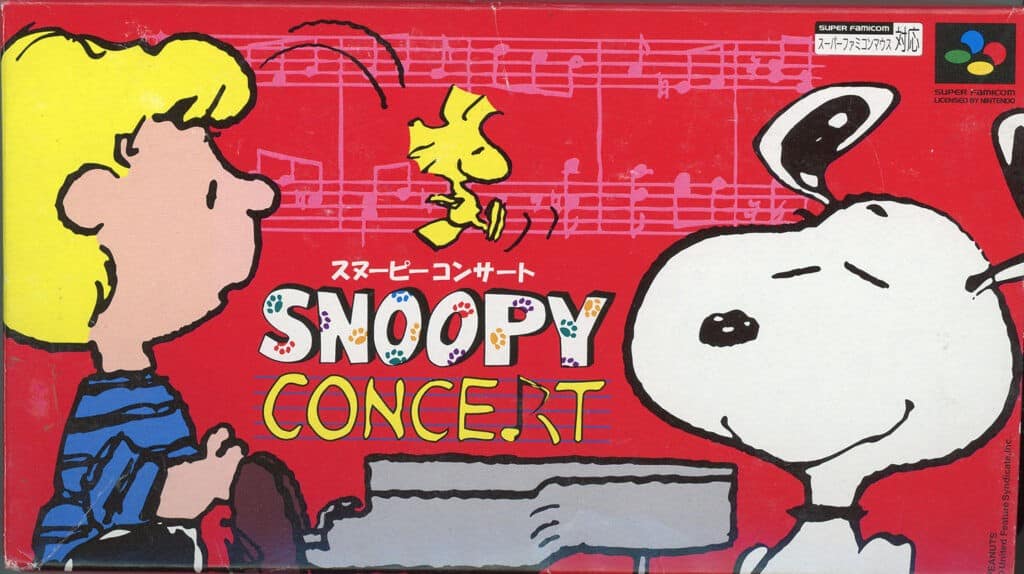 The collection didn't disappoint—at least a few of the Super Famicom games in each of the archival boxes were Japanese exclusives. Sometimes the majority of the games in a box would be exclusives, especially if it hit one of those sweet spots—mahjong, horse racing, pachinko, visual novels, love simulators, strategy, puzzle games, and RPGs, genres that the Japanese market adores, both then and now.
Much of the Super Nintendo releases in the states reflected what was popular in the U.S. at the time: action games, fighting games, sports games, and a sprinkling of RPGs. By contrast, the Japanese market was wider, with some of its most popular genres never really leaving that home market.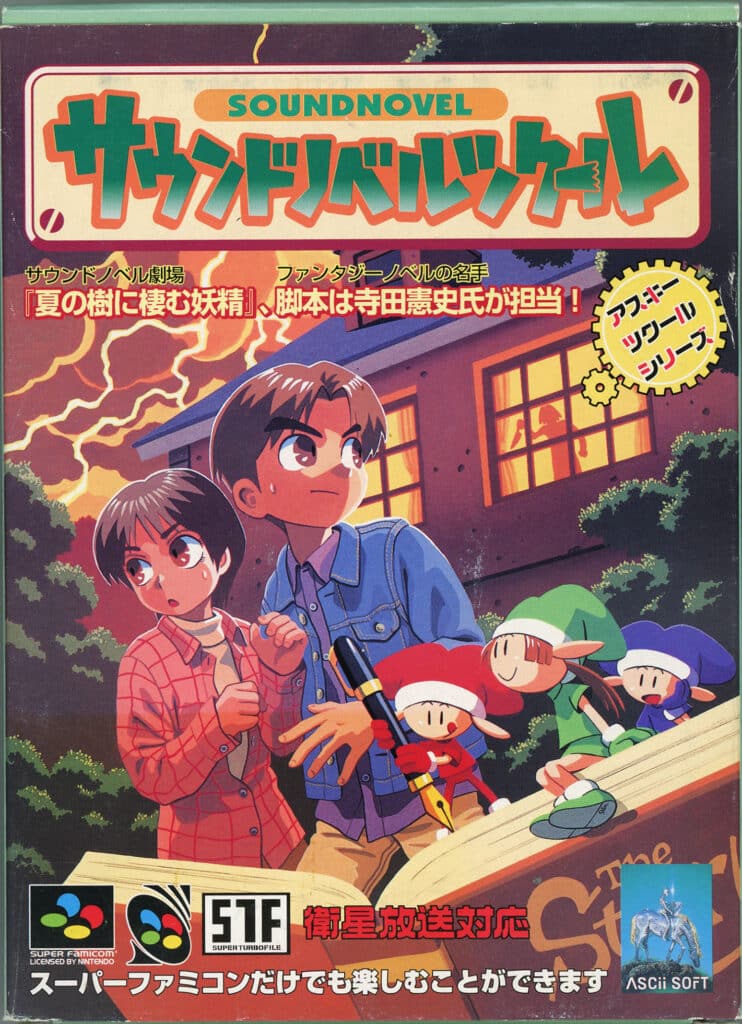 I've only been here a few months and have already cataloged more than 15 unique mahjong games, each trying to appeal to its audience in different ways, whether it be with an actual, famous, mahjong player endorsing said game (Sakurai Akikazu's Skilled Mahjong Win), or a tie-in with a mahjong-based manga (Mahjong Hishou-den: Shin Naki no Ryuu), combining simulation aspects with mahjong (Super Nichibutsu Mahjong series), even a true (up to four players) multiplayer mahjong—rare for the time given the standard for Super Famicom was two players (Honkaku Mahjong). Graphics range from realistic to ones leaning toward anime, making it very possible to own a mahjong game many times over, with each title offering something different from the next.
Beyond so many mahjong variations, allow me to tell you about some memorable games I've encountered.
Among the Japanese exclusive oddities I've cataloged: Snoopy Concert (1995). You can choose a Peanuts character and play through a mini game with them. The graphics are charmingly reminiscent of the comic strip, in a pretty pastel tones. Surprisingly there are some games like this that, despite having foreign origins, began and ended its gaming journey overseas.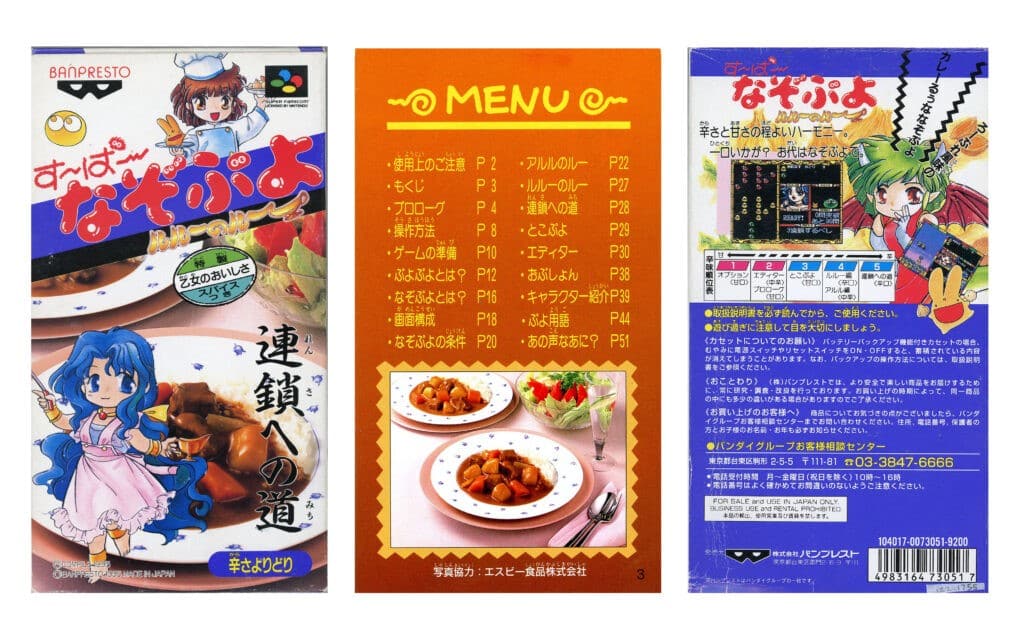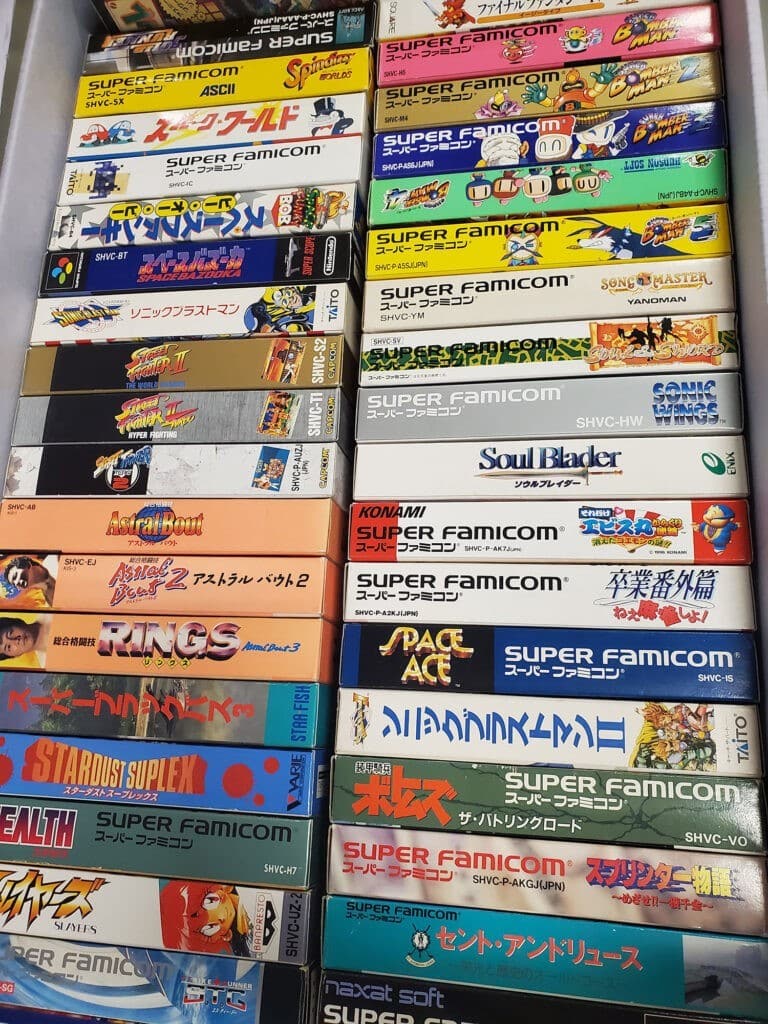 Sound Novel Tsukuru (1996) is a visual novel creator that was supported by the Satellaview, a Japan-only subscription service that delivered everything from new games, news, live voice acting, and exclusive updates to "remix" old games directly to your home. Many games took advantage of this, including Sound Novel Tsukuru which, when paired with the Satellaview, allowed players to get additional stories for the game. The visual novel was always hugely popular in Japan and inspired numerous examples of these "create your own story" games.
A popular puzzle series, Puyo Puyo (also known as Puyo Pop) offers a puzzle game as ubiquitous as Tetris in Japan. One of the Super Famicom titles I cataloged, Super Nazo Puyo: Rulue no Roux gives the typical difficulty scale and adds a twist— instead of grades or numbers used to convey difficulty, instead it calibrates by "spiciness" and the box art plays off of this concept as well. As seen here, the back of the box has a spiciness chart, ranging from 1 (sweet tasting) to 5 (very spicy).
In addition to its collection of Japanese Super Famicom games (example of an archival box of the games can be seen above), many other systems are represented, including a complete Japanese Sega Saturn collection. In the next installment of my blog series, I plan to show more of our Japanese collections, which are always open for researchers to explore.