A less than enthusiastic student during my grade school career, there were very few days I actually looked forward to. The most anticipated being—of course—the last day of school. But somewhere in between, there was parachute day in gym class, StarLab day (a giant inflatable planetarium that traveled to area schools, allowing students to crawl through a short, dark tunnel to reach a twinkling sky within), and the occasional field trip. But the thing I looked forward most wasn't just a day, it was series of them: clay week in art class. To this day, the term "pinch pot" still delights me.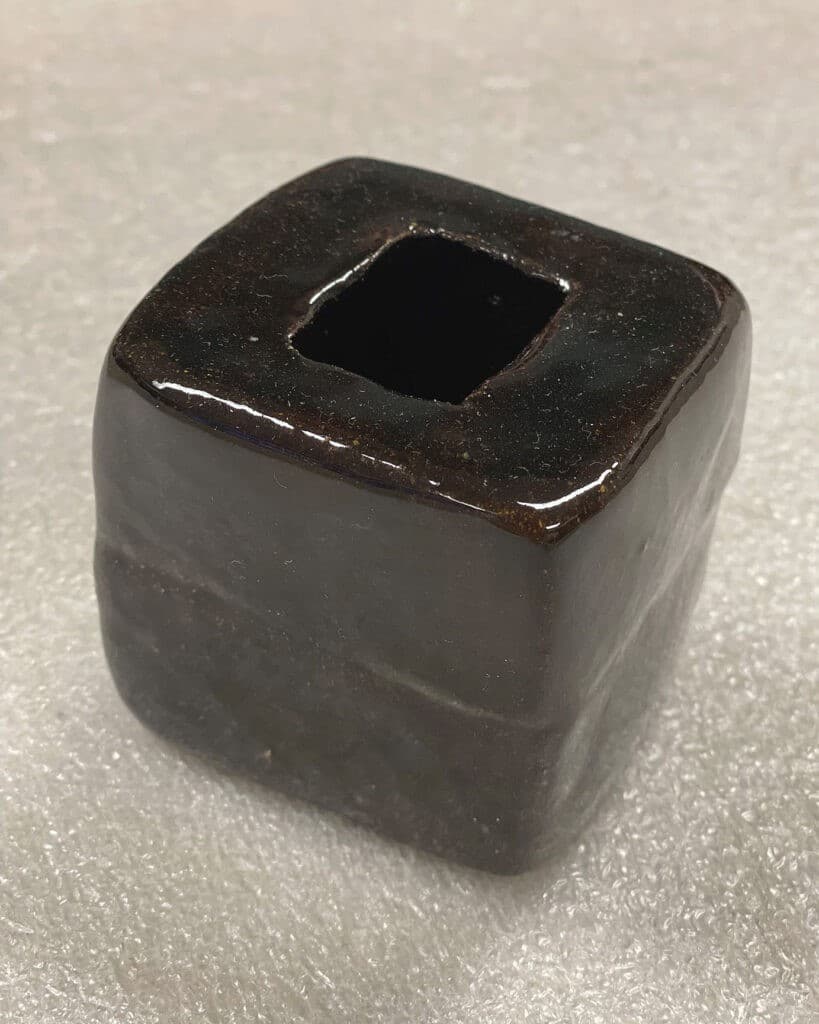 There is something intrinsic in my creative brain that makes a lump of clay irresistible. Any kind of clay or moldable material that requires using your hands. Play-Doh? Sure. Modeling clay? Bring it on. Air dry clay? Delightful. Terracotta? Absolutely. While talking to curator Nicolas Ricketts recently, I admired a small cube-like piece on his desk, gleaming with shiny black glaze, and a small square hole in the top. Inside were paperclips. "Don't you love it?" he asked. "I made it ages and ages ago as a student and kept it all these years." I couldn't help but be delighted that I was in the company of someone who had clearly enjoyed the clay unit in art class as much as I had.
"Yes! I saved a turtle I made in middle school," I replied with probably too much enthusiasm. "My husband saved his stegosaurus from first grade. Now they live side by side in our living room." This spurred a chat about our fondness for those golden days of art class, and just what makes clay play so rewarding.
As young students, many of us start out small, crafting little vessels out of lumps of clay solely with our hands and fingers, no tools allowed. Pinching round and round, bit by bit, eventually creates the aptly named pinch pot. Not a pincher? Perhaps you'd prefer to roll long rope-like pieces and stack them to create a unique coil pot. Last, but not least, you can combine clay slabs to create all sorts of shapes, much like that wee paper-clip cube I'd admired on Nic's desk. No matter the method though, the qualities of clay require creative problem solving from the participant. Clay, like many things has structural limitations, strengths, and weaknesses. Through tactile interaction with this material, we learn it can dry out and crack, it can topple over or fold under its own weight. It can become too malleable when warm and lose its form. It can be too hard if cold. Too much water? Whoops. Too dry? Good luck. There is no instruction booklet provided during the clay unit of art class. We learn by doing. Trying this, trying that.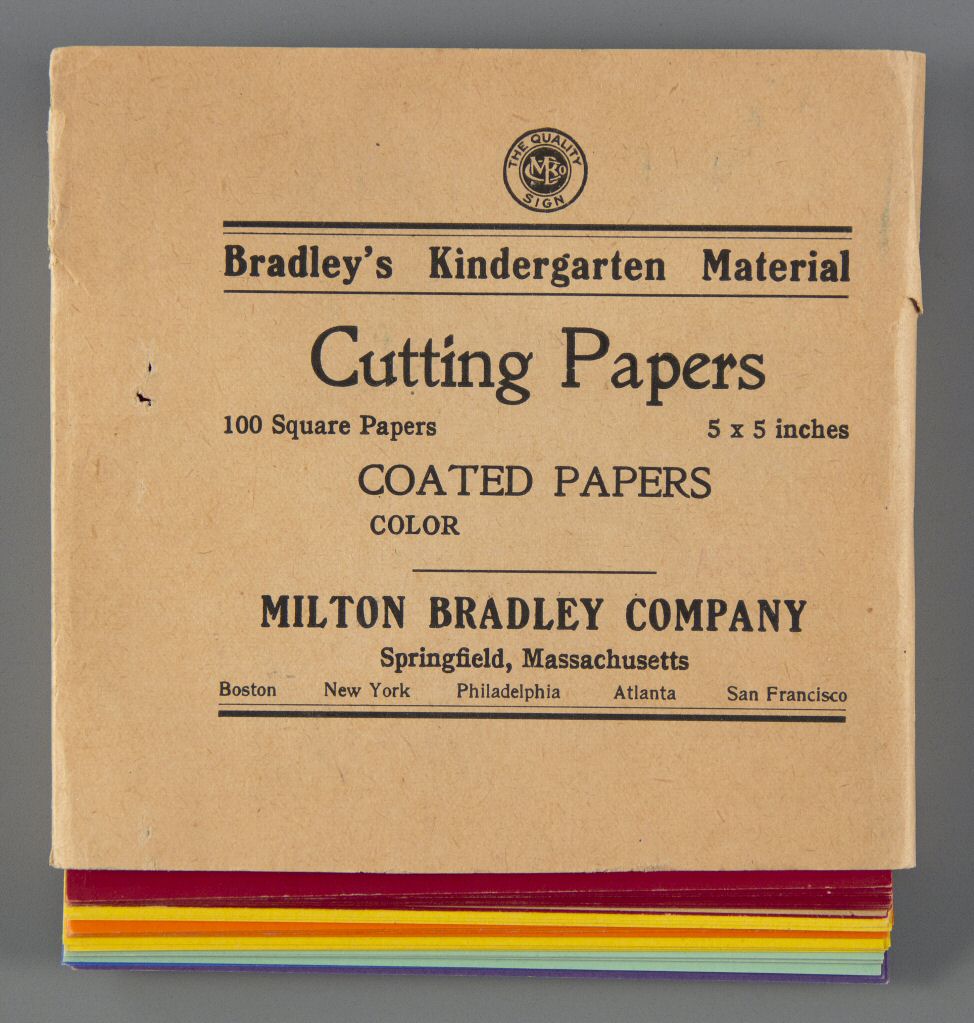 In the early 1840s a German educator, Friedrich Froebel, introduced a series of 20 hands-on learning sets, as part of his Kindergarten Movement. It encouraged students to learn by using their hands to better understand the world around them and use their creative faculties to solve problems. Prominent game manufacturer, Milton Bradley produced Froebel materials later in the 19th century. The sets ranged from colored papers to blocks, and covered a wide array of colors, shapes, and sizes. Although none were quite as messy as clay, all were equally engaging.
Today, clay remains a fan favorite along with cutting, pasting, finger painting, and countless other hands-on activities that allow us to learn, play, and get creative. If you're visiting The Strong, you may notice that there are areas set up throughout the museum where you can make a one-of-a-kind creation like your very own chef's hat. Love fish? Try out our virtual aquarium where you can create colorful fish then watch them come to life as they swim around you. In our latest creative space, Play Lab, there are even more opportunities that will have you working alongside others, feeling inspired and perhaps even a little bit nostalgic. Just a pinch.