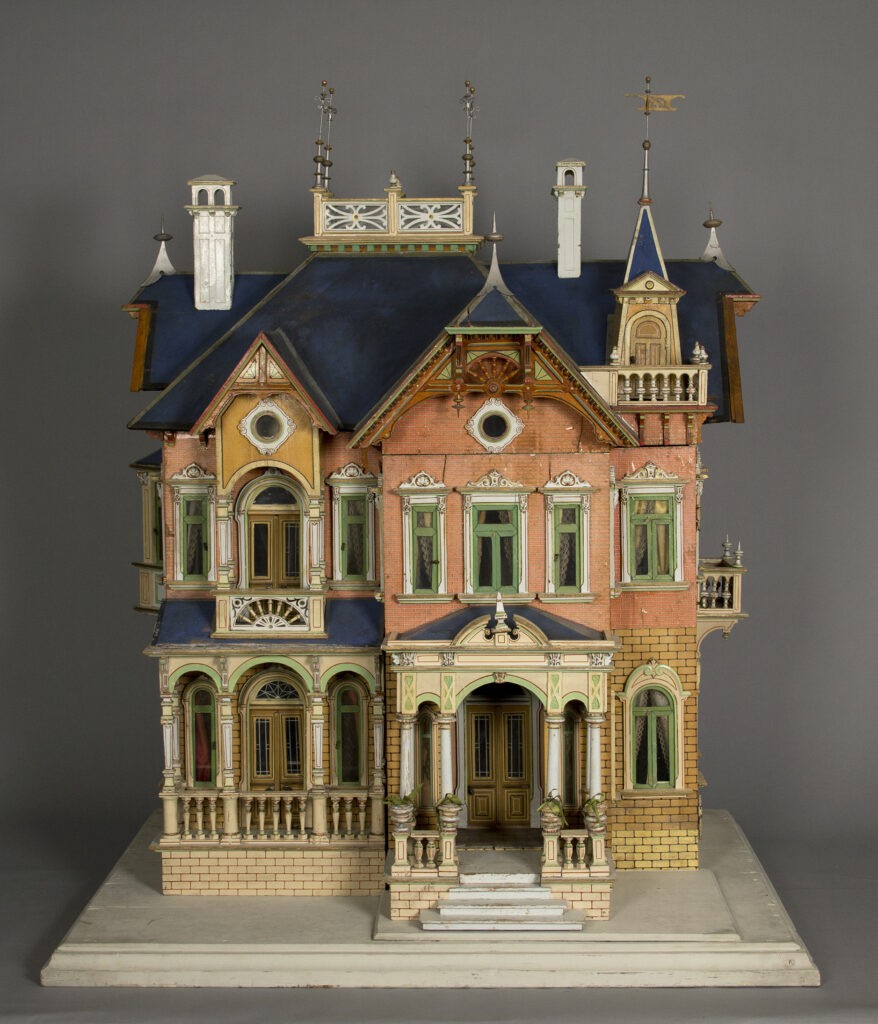 My three younger siblings and I loved playing outside and going on adventures in our large backyard and adjacent woods. But, when bad weather kept us stuck inside, we turned to board games—Scrabble, Monopoly, Candy Land—or, much to my brother's dismay, hours of playing with Barbie. I can't remember a time when my two sisters or I didn't have a Barbie doll. Our joint collection grew over the years, and eventually we decided the growing Barbie family needed a proper home. One weekend, our father built a huge dollhouse for us using scraps of wood from the garage. Subsequent weekends of construction brought siding and wallpaper to the basic dollhouse structure. Needless to say, that plywood dollhouse brought countless hours of entertainment.
Come to think of it, after the house was built, my sisters and I spent more time rearranging furniture (such as our bright yellow side chairs and sofa) than we did playing with our dolls. Just as we could change our dolls into different outfits, we could change the entire look of our dollhouse with a few choice aesthetic decisions. The dollhouse's seven rooms gave us countless possibilities; however, as the oldest daughter and head "interior designer," I always set rules for my younger sisters. The garage and horse stable were always the two bottom rooms; the kitchen, dining room, and living room spaces were in the middle; and the bedrooms were on the top floor. Everything had a place—or at least it did until my youngest sister would let the horses sleep in the attic or my brother's action figures invaded and Barbie and her bed were moved "outside."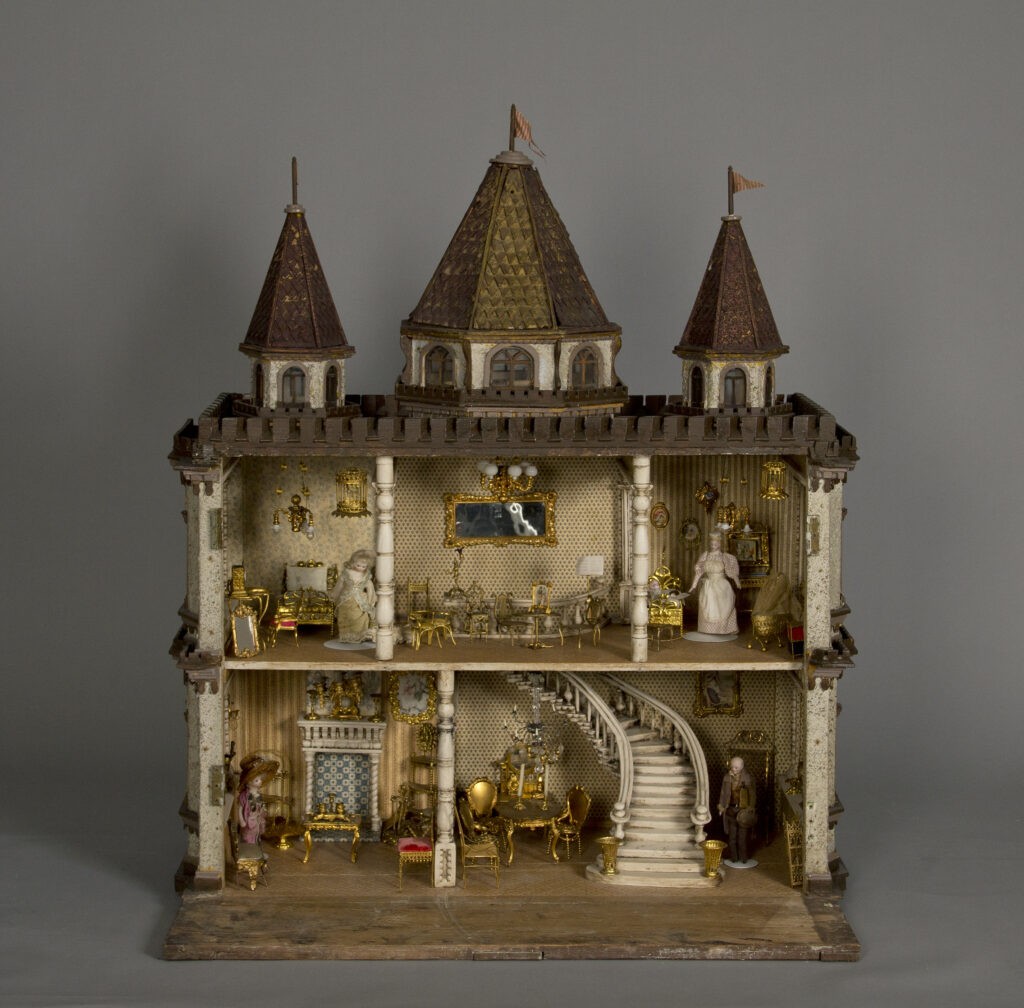 I hadn't thought of my childhood dollhouse for years until I was given a recent project where I had the pleasure of photographing more than a dozen late 19th- and early-20th century dollhouses from the National Museum of Play's collections. As I set up my tripod and took light measurements, other Collections Team members furnished the dollhouses with accessories. I watched as they placed tiny chairs around the ornate tables and flashed back to my youth and the hours my sisters and I spent decorating our dollhouse.
Photographing artifacts here at The Strong often gives me a firsthand sense of their play appeal, but never have I been so tempted as I was by the dollhouses. Perhaps I'll have to talk my siblings into helping me build a dollhouse for my three-year-old niece so we can play again. This time, I promise to restrain my inclination to act as the interior design style police and hand over control to a new generation of dollhouse lovers.
By Megan Charland, photographer