As a child, I always enjoyed playing video games, but I never paid too much attention to the musical accompaniment in the background. It wasn't until college that I first heard gaming music on its own. Prior to that, I simply enjoyed the music as background noise for games, or as musical cues that prompted me to "jump" or dodge an enemy. But then I met the man who eventually became my husband, and while we were dating, we burned musical CDs for one another—a sort of successor to traditional mix-tapes, if you will—and one of the CDs I received from him included two songs that forever changed the way I listened to video game music: One-Winged Angel and Liberi Fatali, both composed by Nobuo Uematsu for the Final Fantasy series.
Often referred to as the John Williams of the gaming world, Uematsu has been composing music for nearly three decades. He taught himself how to play the piano at 11 years old and later went on to join the video game company Square in 1985. A year later, he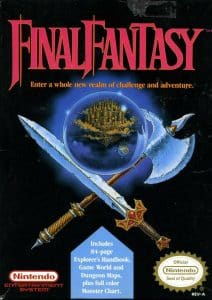 contributed music to Cruise Chaser Blassty, a science-fiction role-playing game. But it wasn't until 1987, when he composed music for Final Fantasy, one of the most popular gaming franchises of all time, that he achieved notoriety in the video game industry. Since then, his musical compositions are featured in more than 30 games, including all but one of the 14 main series Final Fantasy titles.
Official concerts dedicated to Final Fantasy music began in Japan in 2002, known as 20020220—Music from Final Fantasy. In 2007, Uematsu began partnering with Grammy Award-winning conductor Arnie Roth to produce Distant Worlds: Music from Final Fantasy. Today, that concert series contains orchestrated music from all main series Final Fantasy games, and each song is accompanied by gameplay or screen captures, which are projected on a large screen.
Distant Worlds continues to achieve international recognition and travel to multiple countries around the world. And now, we at ICHEG are thrilled to announce a partnership with the Rochester Philharmonic Orchestra (RPO) in bringing Distant Worlds right here to Rochester, NY!
Join us on Thursday, October 29 at 7:30 p.m. in the Kodak Hall at Eastman Theatre for two magical hours of unforgettable gaming music. I'll be hosting a talk-back following the concert, where audience members can ask questions of our esteemed panel members: conductor Arnie Roth and lead soloist Susan Calloway from Distant Worlds; video game preservationist Akinori Nakamura, a visiting scholar at The Strong and professor at Ritsumeikan University in Kyoto, Japan; and Stephen Jacobs, assistant director of RIT's MAGIC Center and associate professor of Interactive Games and Media. Tickets are available at the RPO's website, but they're going fast, so don't wait too long. You can also check out ICHEG's Facebook page for a chance to win two complementary tickets to the concert!
We hope to see you all there!