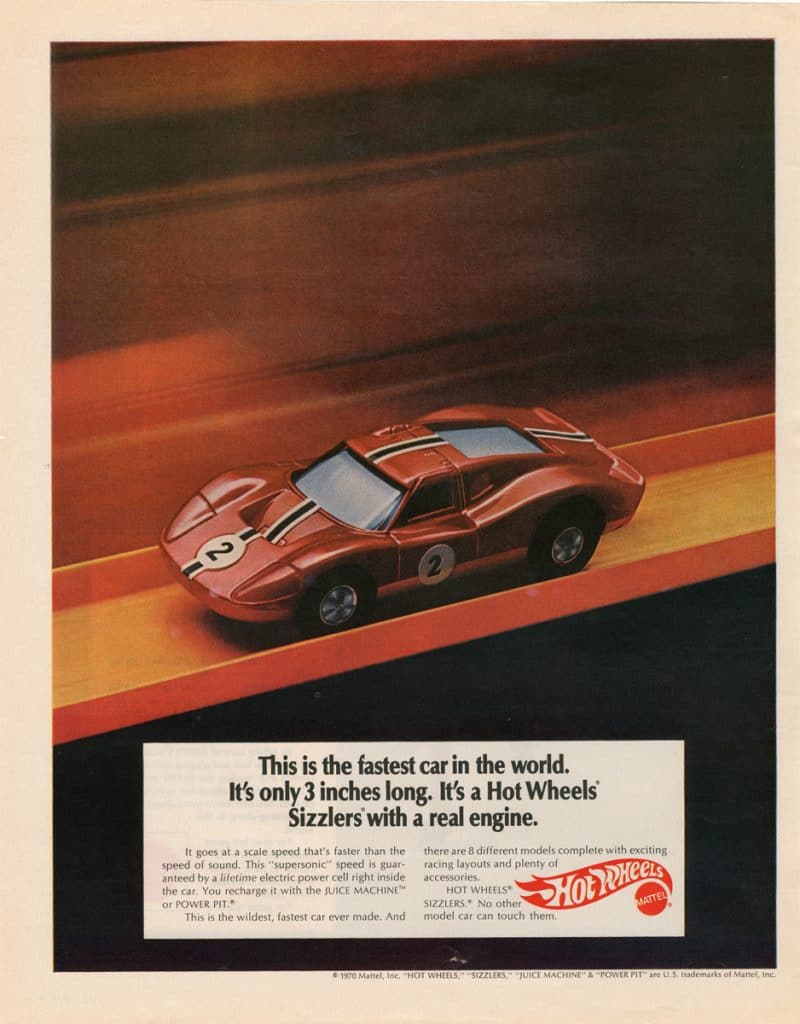 I was eight years old in 1968 and, like many of my friends, I played with toy cars. That year, Mattel introduced toy autos called Hot Wheels. Unlike the toy cars before them, Hot Wheels rolled really fast either downhill or with a touch of a finger. Accessories such as track sets and collector cases included speedy images of the cars in motion. Naturally, kids found these appealing and the tiny 1/64 scale replicas fascinated adults as well.
What made the cars so different and special? Their suspension used a thin gauge music wire as the axle which, when lubricated and coupled with a unique plastic bearing, allowed the cars to zoom along at the equivalent of 200 miles per hour for a full-size vehicle. Unmistakable "Spectraflame" paint created an eye-catching metallic finish on the first few years' production cars. Those models also featured souped-up details such as side exhaust pipes, jacked-up rear ends, and red-stripe racing tires. Hot Wheels soon attracted both young and old fans.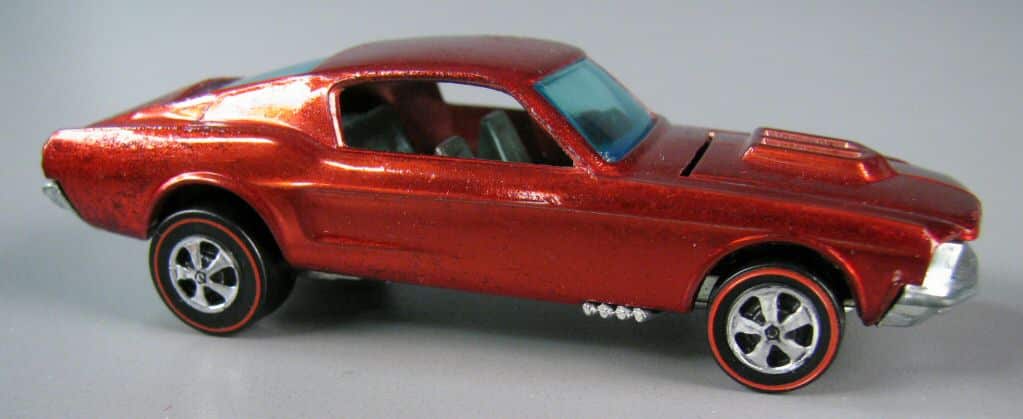 Collectors particularly prize the "Sweet 16," the first 16 Hot Wheels models. Ten of these represented production autos made with permission of the manufacturers but modified with custom touches, and six represented real one-of-a-kind show cars. All these original models still sell continuously on online collectors' auction websites. That said, issues such as condition, rarity of paint color, and place of origin all contribute to collector value. Among the early cars, the hot pink color is the generally the hardest color to find. In the 1960s, Mattel executives considered other colors more appropriate for boys' toys. The rarity makes hot pink Hot Wheels quite valuable. But collectors don't stop with the first 16 cars. Through the years other details have produced high demand for specific models. Today, specialists customize the tiny toys with welded modifications and incredible paint jobs. The range of collectible Hot Wheels cars is staggering.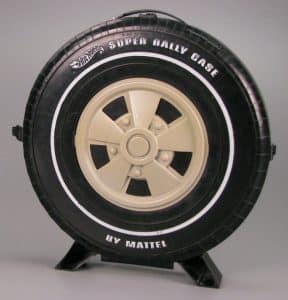 Still inexpensive in their "off the rack" forms, the speedy little models have held on to their play value through the years. Beyond the vast array of vehicles, the Hot Wheels brand now encompasses everything from toddler toys to electronic racing games. Mattel maintains a website with games and videos. Race car drivers Dale Earnhardt, Jr. and Danica Patrick both helped design recent cars featured there. If you're really serious about Hot Wheels, collector websites let fans share a plethora of specialized information. So far, $72,000 stands as the record price set for the auction purchase of an individual car. Those are some Hot Wheels, indeed! Whether vintage collectibles or the latest incarnations, Hot Wheels have definitely earned their place in the National Toy Hall of Fame.