ICHEG's collection of nearly 200 arcade cabinets documents the rich history of arcade gaming. The collection features popular titles like Space Invaders, Pac-Man, and Donkey Kong. It also includes many less well-known games like Breakout and Death Race. Many of these more obscure titles mark key technological or cultural moments in the history of video games.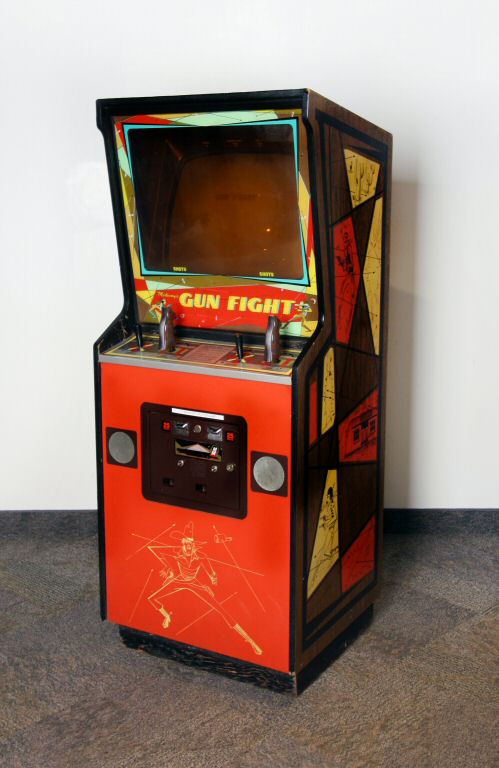 Gun Fight is one such game. Taito, a company based in Japan, first developed the shoot-out game under the title Western Gun, and it became the first Japanese arcade game in the United States when Midway released it as Gun Fight in 1975. Midway's version also broke new ground in another way—it was the first arcade game to use a microprocessor. As Chris Kohler points out in Power Up, a history of the Japanese video game industry, the superior animation of the microprocessor in Gun Fight convinced Taito game designer Tomohiro Nishikado to use a microprocessor, instead of integrated circuits, in his revolutionary game Space Invaders.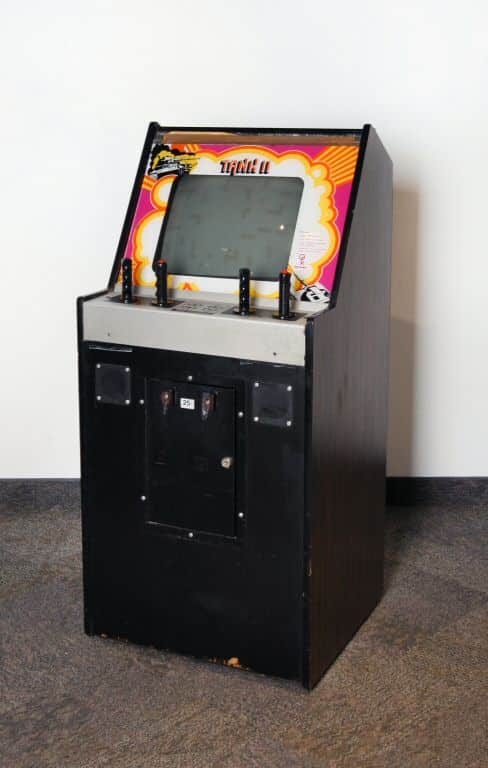 Tank is another such game. Kee Games released it (and its sequel Tank II) in 1974. Never heard of Kee Games? That's because it wasn't a real company. Atari set-up Kee as a front to overcome problems with the arcade distributors who controlled the market. Tank, a player versus player simulation of armored warfare, became the most popular game released that year and also broke new technological ground by becoming the first game to store all of its graphics on a single ROM chip. Perhaps more importantly, Tank influenced the development of the Atari Video Computer System (2600). The designers of the 2600 designed the home system's capabilities around its ability to support the play of Tank, and the game that came packaged with the Atari 2600 was Combat, a version of Tank.
Racing games provide other examples of historical moments. These games have long been a staple of arcades. Titles such as Sega Super GT and Pole Position prove especially popular with guests of The Strong's eGameRevolution and Boardwalk Arcade exhibits. ICHEG's collection also includes many pioneering car-driving games, like Gran Trak 10, the first American arcade game to include a steering wheel and gear shift (our Boardwalk Arcade exhibit features concept art for this game). Night Driver, another early game in our collection, introduced the use of a first-person perspective that made the player feel like he was in the driver's seat and barreling down the road.
The museum's collection is chock full of other important games like these. Individuals interested in learning about the innovative sound synthesizer in Sinistar, the 3D graphics in Red Baron, or the use of holograms in Time Traveler should check out our online-collections page which offers pictures and descriptions for the majority of games the museum owns. Take a look, and let us know what other arcade gems you find while mining the site.      
By Jon-Paul Dyson, Director, International Center for the History of Electronic Games and Vice President for Exhibits