Happy New Year fellow gamers! As we ring in the New Year, I wanted to take a moment to appreciate all the innovations the industry underwent throughout the last 12 months.
At the beginning of the year, Sony released the handheld PlayStation Vita (PS Vita) to North and South America, Europe, Australia, and Russia.  Several months earlier, the PS Vita made a successful debut in Japan. Sony marketed the PS Vita as a portable PlayStation 3 and players enjoyed graphics as sharp and colorful as its console predecessor. Kotaku writer Stephen Totilo described it as "the most powerful and physically capable gaming handheld ever made."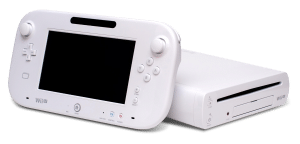 Released less than two months ago, in November 2012, the Wii U heralded the new generation of home video game consoles and became the first Nintendo home console to support high definition graphics. Its defining feature, a tablet-like controller called the Wii U GamePad, includes both traditional analog sticks and buttons, along with a touch screen that allows players to interact with the game in real-time.
Of course, what would new hardware be without amazing games? In 2012 developers and publishers provided gamers with a large collection of hit titles, including highly anticipated sequels such as Microsoft's Halo 4 and Bioware's Mass Effect 3. Retro gaming enthusiasts enjoyed Spelunky, an indie action-adventure platformer for the Xbox Live Arcade. In the game, the player navigates a spelunker through underground caverns. The game drew on many traditional 2D platformer and roguelike elements, such as randomly-generated levels, a lack of power-ups and extra lives, and frequent death. 1Up.com rated Spelunky as one of the best games of the year.
Many people consider Thatgamecompany's indie adventure game Journey the most noteworthy title of 2012. Players praise the game for its stunning graphics, its unique gameplay, and its ability to evoke a powerful emotional response throughout the storyline. Journey became the fastest-selling game on the PlayStation Network in both North America and Europe, and gaming publications such as IGN and GameSpot selected it as Game of the Year. Most notably, the National Academy of Recording Arts and Sciences nominated Journey's soundtrack for a 2013 Grammy Award under the category of Best Score Soundtrack for Visual Media. This marked the first video game soundtrack to earn such an honor.
At the start of 2013, gaming industry buzz sounds as promising as 2012. The successors to the PlayStation 3 and Xbox 360 home consoles are expected to hit the market during the year, both tentatively scheduled to be released during the upcoming fall or holiday seasons. Many publishers already announced release dates for first quarter games, such as Dead Space 3 by Visceral Games and the next iteration of Tomb Raider by Crystal Dynamics.
I can't wait to see more of what's coming! What game or game console released in 2012 really resonated with you? What are you most looking forward to in 2013? Share your stories with us.