Nolan Bushnell, Shigeru Miyamoto, Ralph Baer, Jordan Mechner, Will Wright, Hideo Kojima, John Romero. These are some of the most recognizable names in the history of video games. They're also—well, noticeably, all men. Yet, there are obviously plenty of women who have made a huge impact on the games industry—and one of our most recent projects at The Strong seeks to highlight that.
The Women in Games initiative at The Strong began in 2017 as a key program of the museum's International Center for the History of Electronic Games (ICHEG), building upon our extensive holdings of more than 60,000 video game-related artifacts (and more than 1,000 linear feet of physical archival records!) that tell the history of video games. This initiative shares the ever-evolving story of women's contributions to all facets of the game industry, including design, programming, marketing, manufacturing, acting, and much more. In 2018, to commemorate the opening of The Strong's Women in Games exhibit, the museum hosted an evening of presentations from, and discussions with, women who have impacted the electronic games industry, past and present; the following day, the speakers met with students for roundtable dialogues. The panelists also sat for recorded interviews with staff from The Strong. The success of the 2018 Women in Games: Inspire! events spawned a now-annual celebration, with similar events occurring in 2019 around the theme Women in Games: Create!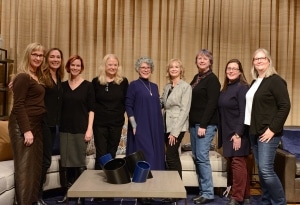 We knew that we'd want to make the recorded interviews with these distinguished women available to researchers, but for accessibility and discovery, it would be necessary to create textual transcripts of the audio recordings. Transcribing interviews can be quite a time-consuming process (with one estimate suggesting that it takes about five hours of work to transcribe 30 minutes of audio!). However, while The Strong was temporarily closed to the public in the spring of 2020, a group of staff members across several museum teams offered to help with this challenging task. Over the course of a month, staff carefully listened to, transcribed, and reviewed 20 of these Women in Games interviews from 2018 and 2019. These transcripts and audio files, along with photographs and event programs, are now available online through our Preservica portal as the Women in Games at The Strong digital collection.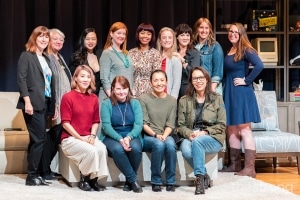 Through these digital resources, you can learn about the inspirational careers and experiences of game industry luminaries such as Brenda Laurel (founder of Purple Moon), Dona Bailey (programmer of 2020 World Video Game Hall of Fame inductee Centipede), Amy Hennig (game writer and director, known for Uncharted), Bonnie Ross (head of Microsoft's Halo franchise), Jacinda Chew (art director at Insomniac Games), Keisha Howard (founder of Sugar Gamers), Elizabeth LaPensée (creator of Indigenous-led media)—and so many others. Their stories join collections related to Women in Games in the archives at The Strong, including documentation from pioneers such as Roberta Williams, Carol Shaw, Dani Bunten Berry, and Jane Jensen.
We're continuing to regularly acquire artifacts and archival materials under the Women in Games initiative. If you can't make it to the museum in person, be sure to check out what's available in the digital collection online for inspiration. Who knows—maybe one day, your name will be known as one of the great people involved in the history of video games.