Every player of tabletop roleplay games (TTRPGs) can agree on two things. First, scheduling games can be your worst nightmare since no one ever seems to be available at the same time. And second, finding someone willing take on the role of Dungeon Master (DM) or Game Master (GM) seems just as difficult. Playing this coordinating role can require extra work, planning, and effort, which sometimes none of the group are willing to tackle. Thankfully, on those days when you're craving roleplay adventure, there are options in the form of either Solo-Journaling TTRPGs or GM-Less TTRPGs. Both forms of roleplay games allow for you to still create your own story, roll dice, or use other means of letting fate decide, but do not require all the work of scheduling or planning.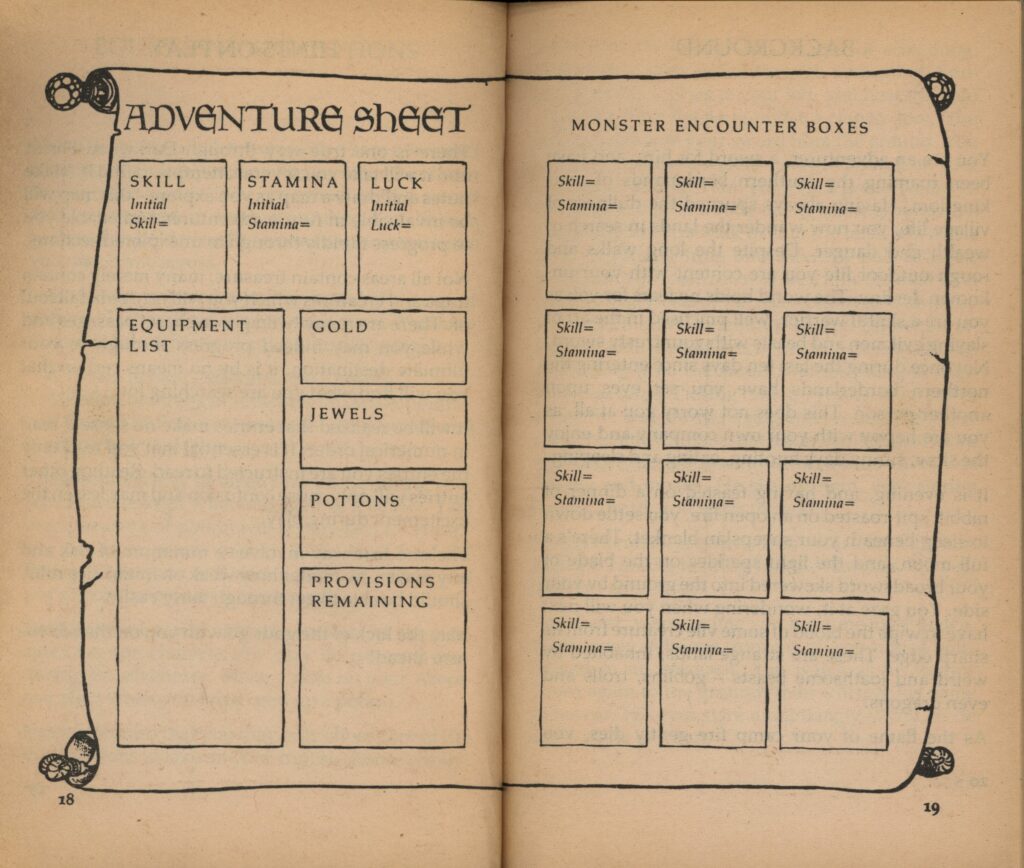 Solo-Journaling TTRPGs, are as the name implies, a game where you play by yourself and journal the story you lead characters through. Sometimes these games don't look all too different from the well-known Choose Your Own Adventure books from interactive fiction. However, the difference  is clear once you start playing. Interactive fiction books present readers with choices and, depending on what path they pick, determines which pages they flip to next to continue the story.
There have also been plot your own story books that involve elements of tabletop roleplay games, such as the Fighting Fantasy Gamebooks, where you even create a character sheet with stats for yourself as you battle your way through Deathtrap Dungeon with your Skill, Stamina, and Luck scores. These books may feel like visual novels or sim games, since you mostly just have dialogue and pre-determined options based on past choices.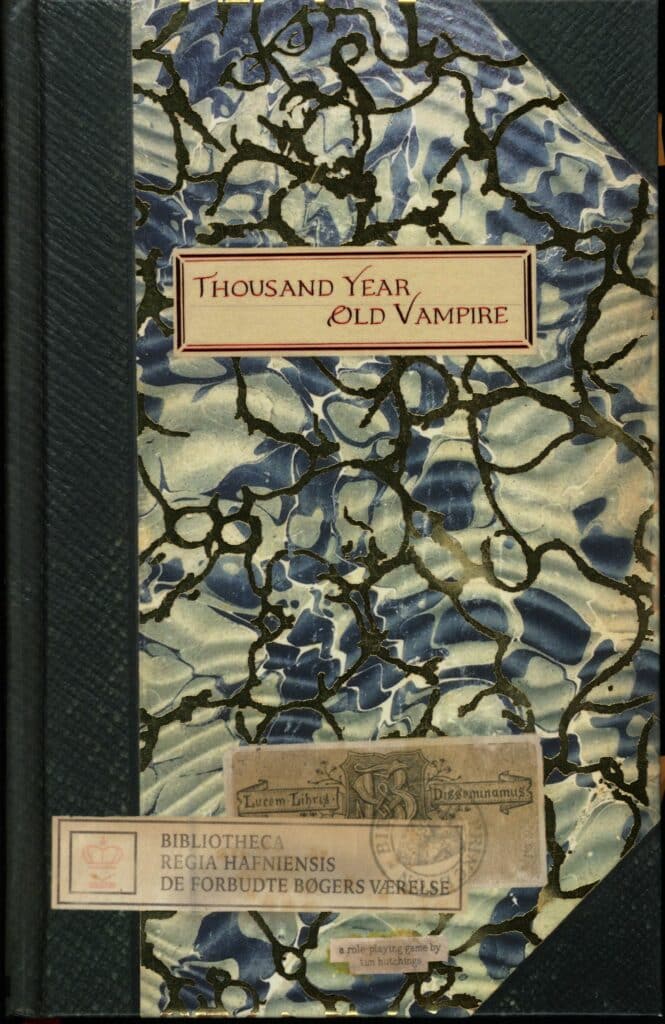 In Solo-Journaling TTRPGs, however, it is different. You create your character, then using dice, playing cards, tarot cards, coins, or other ways of opening the story to chance, you sit down and play. Using Princess with a Cursed Sword by Anna Anthropy as an example, you create your princess, her cursed sword, and begin walking through ruins. You take a tarot card from your deck, from the swords suit, and you are confronted with shadows and ghosts. You flip a coin and learn if the princess can face this challenge, or if she is unprepared. The difference from the interactive fiction books lies in how open the prompts are to interpretation. When you get the prompts, you are to write in a journal how this goes for the character. This form of a TTRPG can be fun for those who want to further develop a character for a campaign or just enjoy some creative guided writing on the side. One of my favorites of this style is Thousand Year Old Vampire by Tim Hutchings in which you write about a vampire as it lives its lengthy life. But as time goes on, your vampire loses its humanity and memories and can only cling to so many things until you reach an ending. This game also has instructions on how to turn it into a multiplayer game by having your vampire writing letters to other vampires instead of journaling what happens.
Game Master-less (GM-less) games are similar in their minimal prep format. One example is a game like Wanderhome by Jay Dragon which has you and your friends play as animals traveling across a world that, while once faced with war, is now at peace and you are looking for ways to help as you journey from town to town. The game is structured so that players rotate as narrators, explaining what everyone sees around them as the game continues. Or there is the well known The Quiet Year by Joe Mcdaldno in which a deck of cards supplies prompts for the events connected with the last peaceful civilization before the Frost Shepherds arrive to end it. Players each have a prompt and take turns building up this civilization before they then must choose how to deal with various challenges that present themselves. The Quiet Year has also proven useful in world building. Featured in the opening episodes of The Adventure Zone: Ethersea by The McElroy Family, Griffin McElroy, the DM of the campaign opened the world building to the players at his table, demonstrating another use of GM-less games.
So the next time it seems impossible to schedule a game day, you can't find a DM, or just need some inspiration for future campaigns or characters, take a look into GM-less or Solo Journaling TTRPGs! With little to no prep they allow for the quick but still fun and creative roleplay session you may be craving.