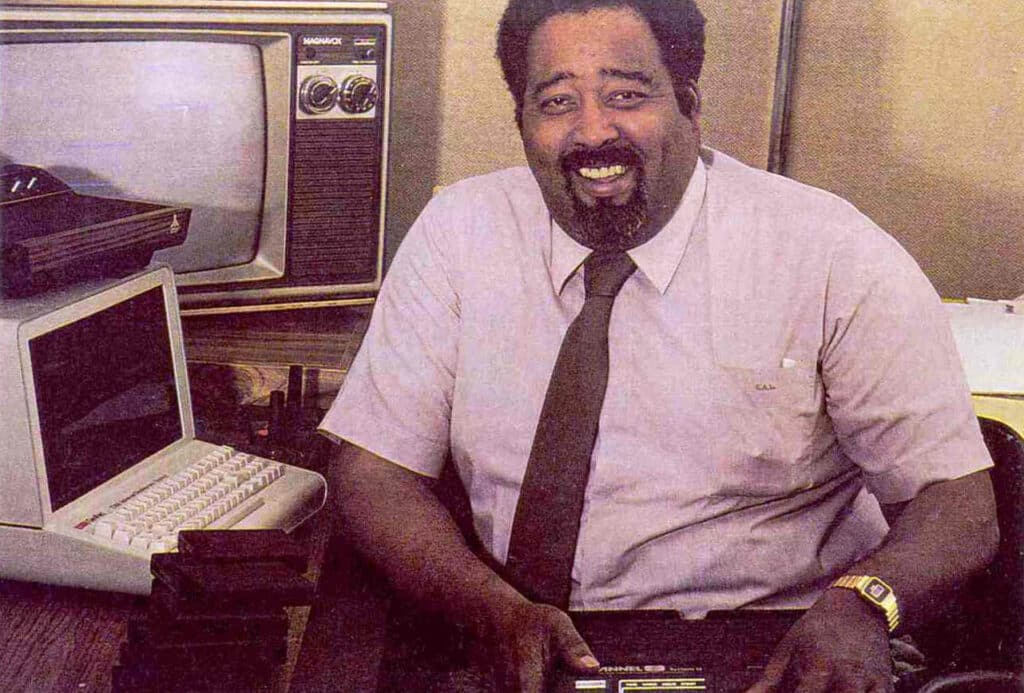 Few of us think of the Fairchild Channel F (1976) when playing our new disc-based video game consoles. Fewer of us think of its creator, one of the first African American video game designers, Gerald "Jerry" Lawson (1940-2011). Nevertheless, the seeds for today's systems were planted during the middle 1970s by Lawson and the team of engineers who created the first cartridge-based video game system. Although the more powerful and better marketed Atari 2600 (1977) quickly eclipsed Lawson's creation, the Channel F introduced consumers to the video game cartridge and changed the way we play video games.
Recently, the Lawson family gave to The Strong's International Center for the History of Electronic Games a marvelous collection of materials documenting the trailblazing work of one of the founding members of the video game industry. As a boy Jerry Lawson delighted in playing with unusual toys, such as an Irish Mail hand car his father gave him. Later he played with ham radios and built and sold walkie-talkies. Self-taught, he read and experimented throughout his life with everything from radio, radar, and television to lasers, astronomy, and science fiction.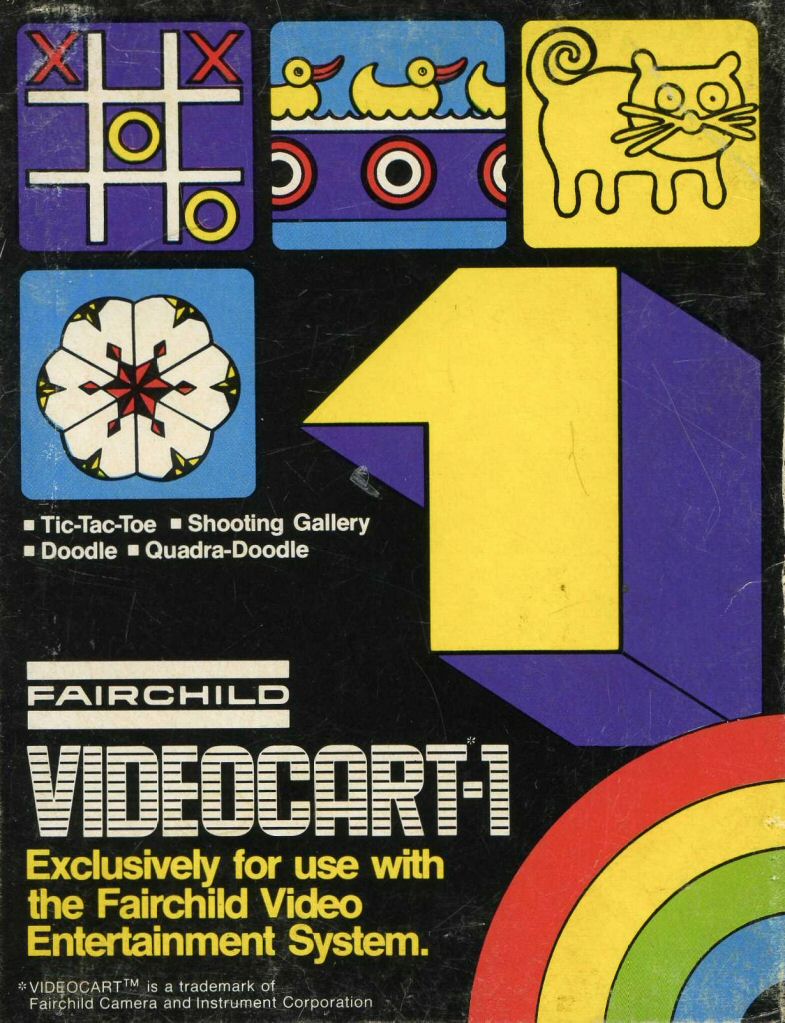 His curiosity eventually brought him from his hometown of Queens, New York to Silicon Valley's Fairchild Camera and Instrument Corp. Here Lawson discovered the first arcade video game, Computer Space (1971). That game inspired him to create Demolition Derby, a coin-operated video game he built in his garage. Completed in early 1975 using Fairchild's new F8 microprocessors and tested in a nearby pizza parlor, Demolition Derby was among the earliest microprocessor-driven games. When word of Lawson's game reached Fairchild management, the executives offered him a new position as head of the company's video products division—a group tasked with creating what would eventually become the Channel F.
The Channel F's removable game cartridges transformed the industry, providing consumers with an ever-growing variety of individual games to purchase and play in a market previously dominated by dedicated home Pong consoles. The video game cartridge also allowed many new game developers to thrive. During the early 1980s, Lawson left Fairchild and founded Video Soft, a promising engineering and game design company with several innovative game concepts such as developing the first three-dimensional video games (with the use of traditional 3-D glasses).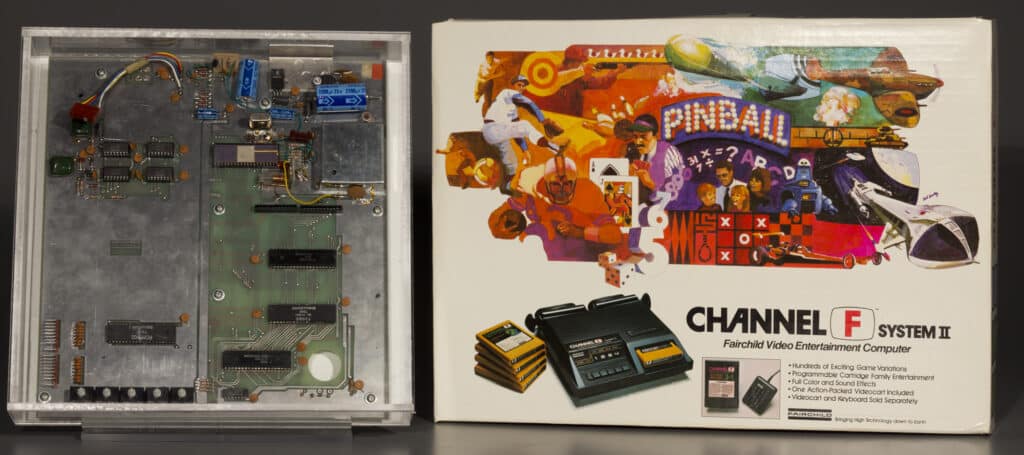 In 1984, the company released its novel Color Bar Generator utility cartridge for the Atari 2600. Unfortunately for Lawson, the company closed in the wake of the 1983 video game industry crash and recession that lasted until 1985. During the 1990s, Lawson mentored Aero/Astronautic students at Stanford. Before he passed away in April 2011, the International Game Developers Association's Minority Special Interest Group honored him for his contributions to the gaming industry.
Spanning from the early 1970s through the middle 1990s, the Gerald A. "Jerry" Lawson Collection illustrates those contributions and preserves some of his most significant work with Fairchild and Video Soft. For example, the collection includes original Channel F (1976) and Channel F System II (1979) consoles as well as more than 20 game cartridges (or Videocarts) owned by Lawson. The collection also features artifacts and documentation highlighting the development of the Channel F and some of its games. Included among other materials are three generations of prototype Channel F Printed Circuit Boards (PCB); a blueprint design of the console case; function specifications for games such as "Flying Saucer" (renamed Desert Fox), Torpedo Alley, and Math Quiz; a Math Quiz prototype cartridge; and a cartridge originally developed for the first video game-themed television show, TV Powww! Combined with other sources, the prototype PCBs illuminate how Lawson and his team laid out and refined the console's circuitry, while the blueprint demonstrates how they designed the console's case and constructed its unique cartridge bay system.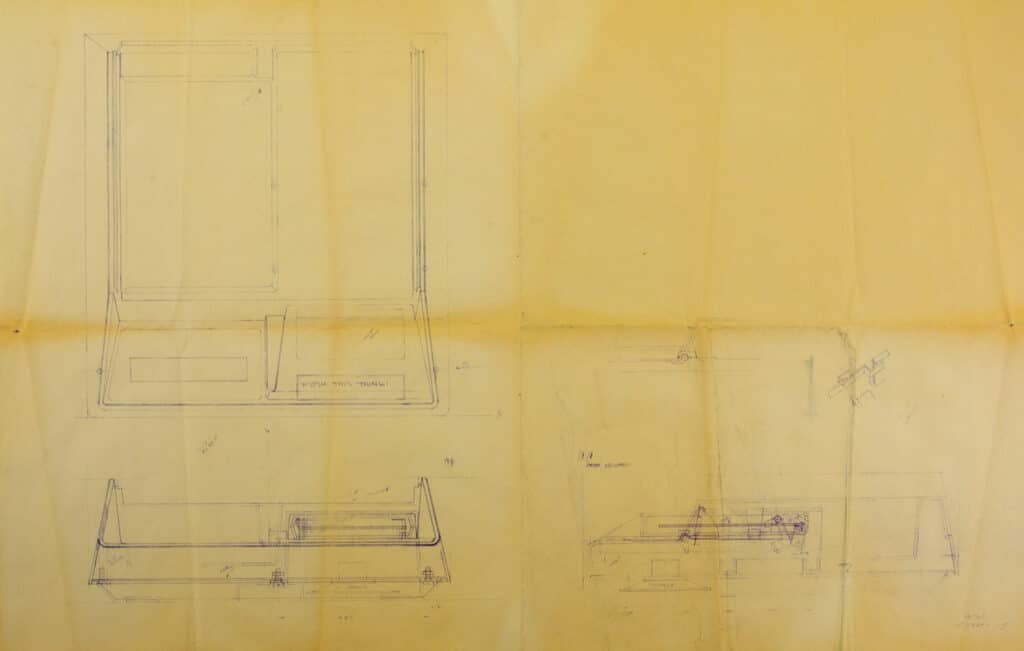 The collection also features documentation and preliminary design specifications for Video Soft games and other engineering projects, such as Golf Diagnostic, a tool to help game designers with the development of golf simulation games. In addition, an original Video Soft business plan articulates the company's vision, financial projections, and proposed "Mileage Minder" and "Touch Screen Work Station" products.
The Gerald A. "Jerry" Lawson Collection documents groundbreaking work—in video games and other areas of electronics—of an industry pioneer.
By Jeremy Saucier, PhD, Assistant Vice President for Interpretation and Electronic Games and Editor of American Journal of Play.