The year 2010 saw numerous important donations to the collections of the National Museum of Play at The Strong. I had the pleasure of examining and transporting one special collection—toys and toy prototypes made by toy and theme park designer Arto Monaco.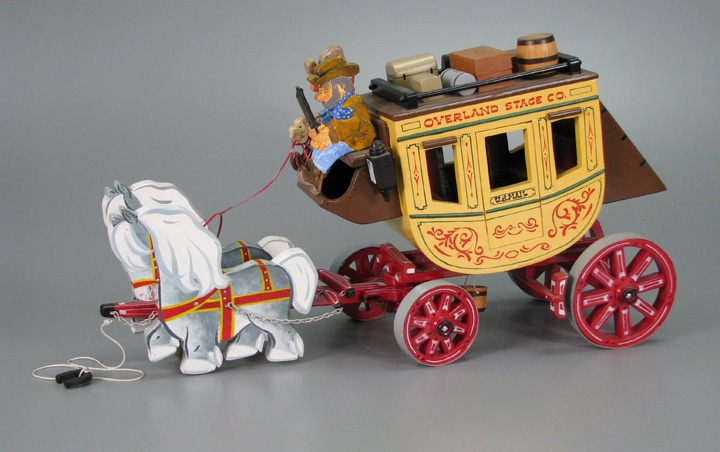 Monaco (1913–2003) is most famous for his theme park designs, especially Santa's Workshop in North Pole, New York. He also worked on movie sets in Hollywood, built simulated village training sites for the United States Army during World War II, and helped design Sleeping Beauty's castle for Walt Disney. He even built his own park, the Land of Makebelieve, on his property in Upper Jay, New York. Throughout his career, Monaco designed and made hundreds of unique and whimsical  toys for display and for gifts. Friends and relatives remember his love for children and his desire to create safe, educational, and child-friendly toys for them, as well as environments where they could play and dream.

Recently, the Arto Monaco Historical Society, a group formed after his death to manage his estate and commemorate him, contacted The Strong and offered some of his toys as a donation to the museum's collection. I visited the former gatehouse and gift shop of the Land of Makebelieve where these toys were stored. There I found many, many examples of his design work and craftsmanship. My fellow curators and I chose a group from those examples to add to the National Museum of Play collections.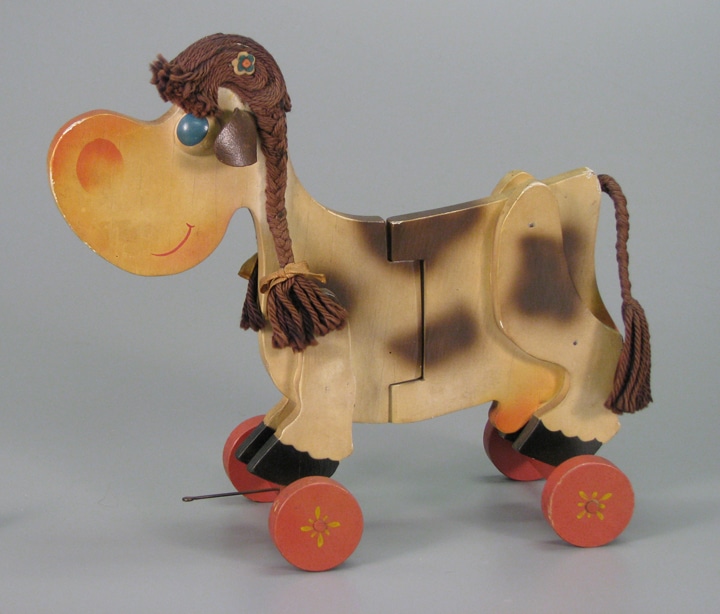 Monaco also ran a small toy factory across the street from the Land of Makebelieve for several years. Sold at specialty toy shops such as F.A.O. Schwarz, the toys made at this facility are among the most recognizable of his works. He also designed smaller, unpainted vehicles and toys, as well as many other toy creations.
The donation includes souvenir items such as postcards, bumper stickers, and commemorative glasses marked for the Land of Makebelieve. Beyond the wonderful toys, these souvenirs help tell the playful story of this man who inspired countless children with his child-size fantasy theme parks and his creative and whimsical toys.