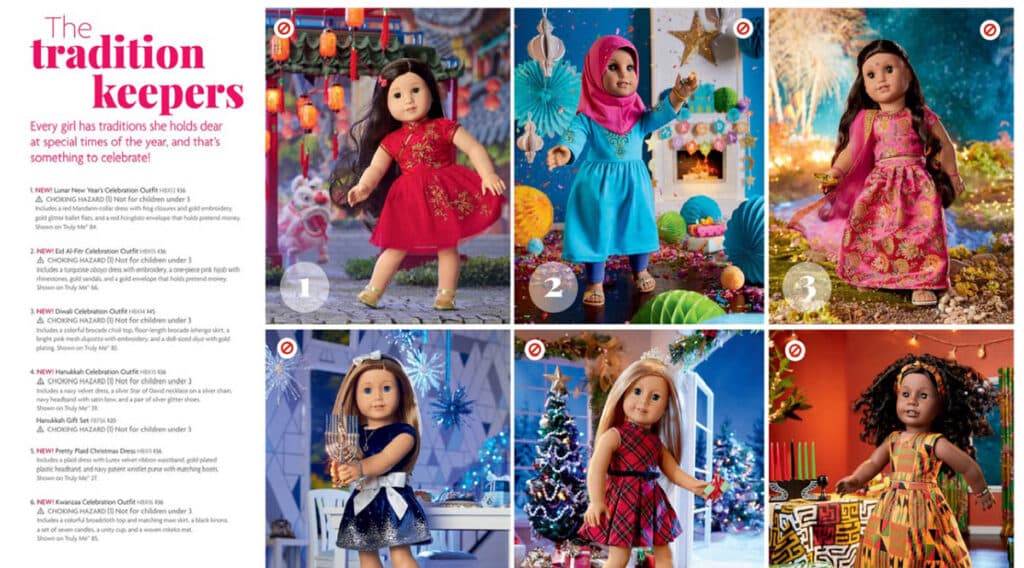 Following a visit to historic Williamsburg, Virginia, and a Christmas shopping trip for her nieces, educator and newscaster Pleasant Rowland pondered, "Here I am, in a generation of women at the forefront of redefining women's roles, and yet our daughters are playing with dolls that celebrate being a teen queen or mommy." Rowland spent a weekend creating a concept intended to redefine how girls interacted with their playthings, and in 1986, she launched a new line of 18-inch dolls—American Girl dolls—representing an era of America's past paired with rich historical narratives and accurate reproductions of accessories and clothing.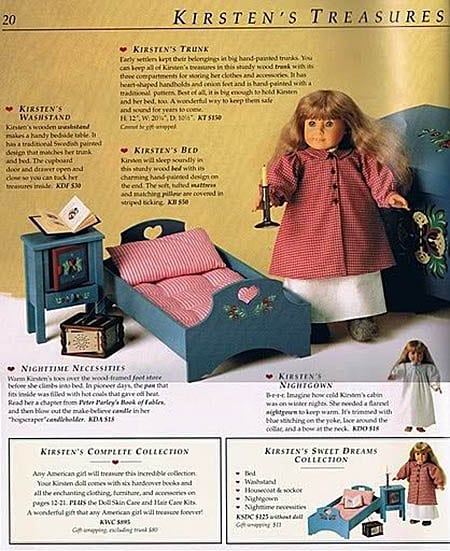 In the first year of production, the company did not have the means to produce a television commercial. Rowland also felt that Samantha, Kirsten, and Molly weren't "meant to blare from the shelves on its packaging or visual appeal alone." She decided on the risky option to sell the dolls by direct mail. As the holiday season approached, 500,000 glossy American Girl catalogs arrived at homes across America. Parents and children alike marveled at orphaned Samantha wearing a checked taffeta drop-waist dress, Kirsten with her cloth waist spoon bag and bonnet, and Molly with her 1943 steel penny replica and silver locket. A series of six books for each doll provided a detailed backstory for the character and historical narratives with empowering messages. Between September and December, Rowland sold $1.7 million worth of product.
Rowland's formula for combining doll play with rich history lessons worked, in her words, like "chocolate cake with vitamins." That said, her sentiment should not be taken lightly. The creation of the historical line of American Girl dolls, which now includes Addy, Felicity, Josefina, Julie, Kaya, Kit, Maryellen, Melody, Nanea, and Rebecca, among others, takes between three to five years. Librarians, curators, historians, educators, writers, linguists, and product designers help to ensure accuracy in all the seemingly minute details. For example, an accessory for Felicity Merriman, a Colonial Williamsburg-era girl, includes a recipe for Shrewsbury cake, which First Lady Louise Catherine Adams brought to The White House in 1825. Cheryl Chisholm, a member of the advisory board of Black scholars and historians for the creation of Addy Walker, advocated for the doll to wear a cowrie-shell necklace as it holds ritual significance among some West African cultures. In 2002, American Girl introduced Kaya (Kaya'aton'my), a member of the Nimíipuu, or Nez Perce tribe, growing up in the 1760s. While other dolls in the line have visible teeth, Nez Perce consider bared teeth a sign of aggression, so the company created a new face mold for Kaya. These details, rich as a slice of chocolate cake, invite both children and adult collectors to learn about the past.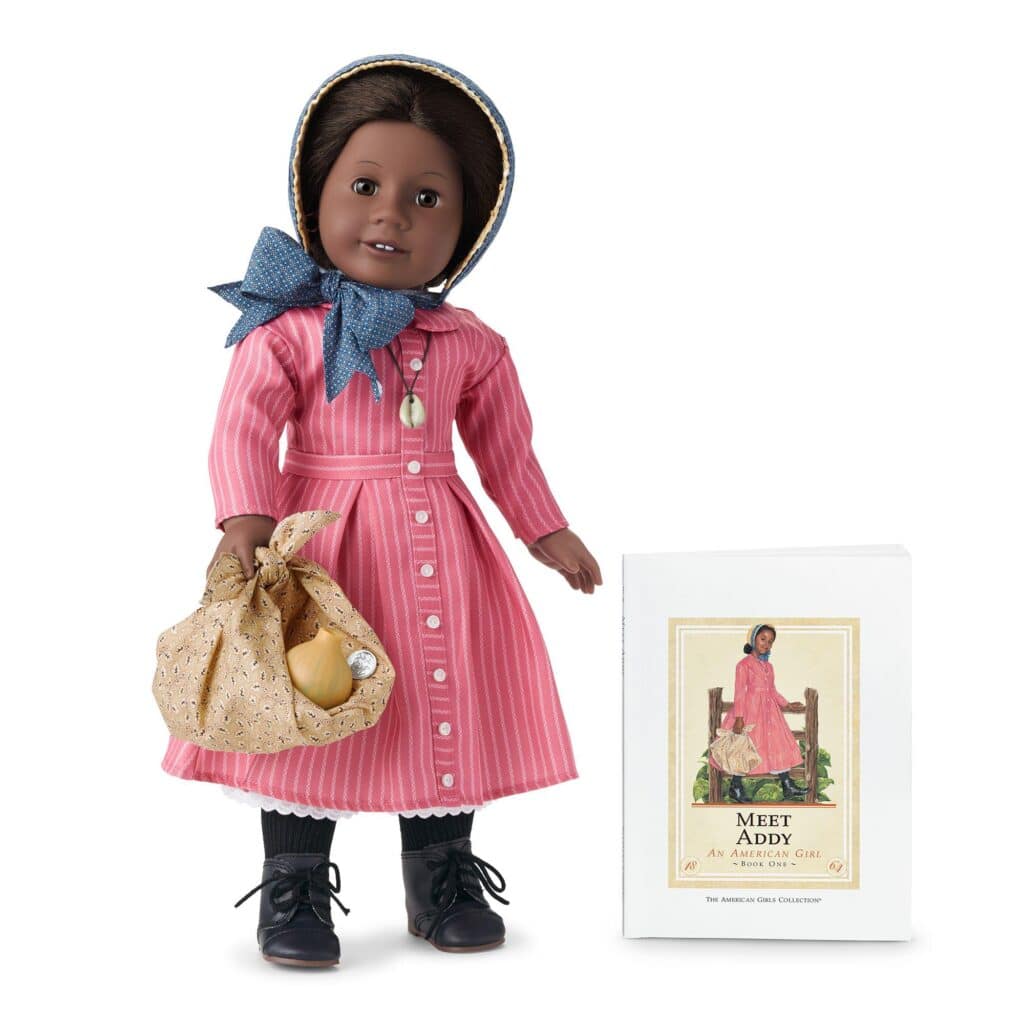 In an era when some education experts claimed that the curriculum of many schools paid too little attention to historical subjects, American Girl may well have filled a void. It certainly did for me—a kid growing-up with an auditory processing disorder and feeling lost and bored in a bustling school district. Apart from a Jerry Garcia biography, Ramona Quimby, and a few V.C. Andrews books (a story for another time), I had refrained from reading as a pastime until I came across American Girl. My parents, delighted by my new interest in history, gifted me a Kirsten doll and her set of books. And then they proceeded to spend a month sneaking shifts in the basement to make her trundle bed with heart keyholes and painted flower design and matching trunk for me to discover under the Christmas tree. The success of the dolls led to ancillary products such as a monthly magazine, movies, games, puzzles, online books and quizzes, and several retail stores where dolls and accessories are sold in an environment that resembles a birthday party as much as it does a shopping excursion. American Girl now offers a range of dolls with a variety of skin tones, face molds, eye colors, hair styles and textures. When paired with intelligent stories based on history or with individualized representations of girls growing-up in America, the dolls promote diversity in the toy industry. And that's something worth celebrating as American Girl Dolls take their place as a 2021 inductee to the National Toy Hall of Fame.