What does it take to play a game? Historic outdoor games like Duck on a Rock only require found stones. Other traditional outdoor games such as lawn bowls, bocce, and croquet used wooden balls. Early table versions of these games employed smaller ivory or wood balls or clay marbles. All these games have one thing in common: each involves knocking something aside with something else.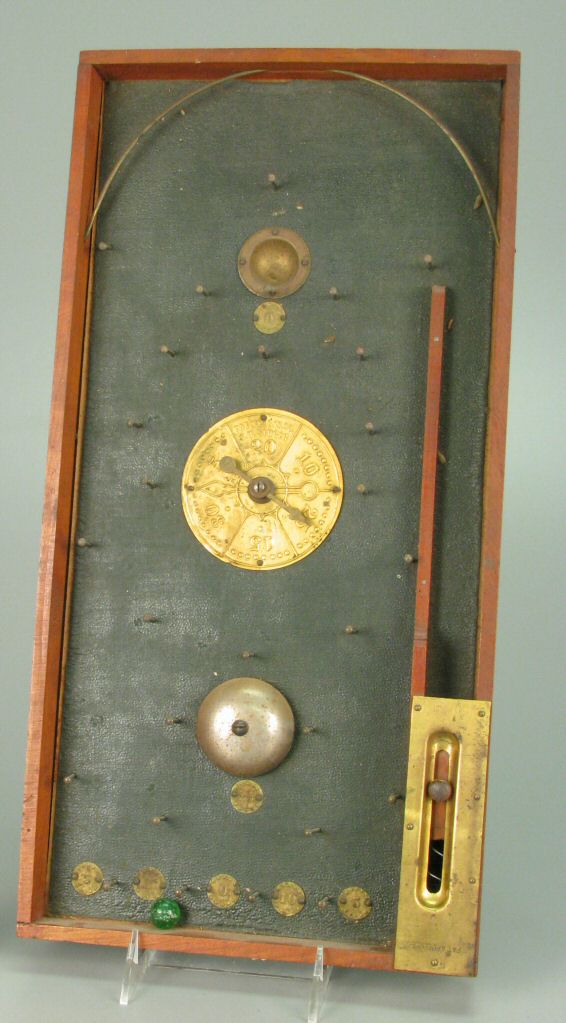 These games go back centuries and draw their basics from competitive games of shooting marbles. Billiards, snooker, and skittles became popular after 1700 in many English social circles. Thanks to a lavish party the French aristocracy threw for King Louis XVI and his queen, Marie Antoinette, at the new and diminutive—but in every way replete—Chateau de Bagatelle, a new table game known as bagatelle emerged on the scene. Though undeniably English in origin, it had now earned a distinctive French pedigree. Later, a game emerged in Europe called Japanese billiards. It wasn't really Japanese—Western Europeans were fascinated by everything east of them back then—but it was the first game to employ a coiled spring and a plunger (instead of sticks or cues) to propel the balls. It took another hundred years for this feature to receive U.S. Patent #115,357 for Montague Redgrave's 1871 improvements. Redgrave's version, downsized to fit the top of a bar, used clay marbles instead of ivory billiard balls and is generally regarded as the immediate ancestor of the modern pinball machine.
After moving from the dirt outdoors to the parlor and then to the pub bar, billiard-type games enjoyed even wider popularity than before. With their mechanisms offering new challenges to players, tabletop marble games soon became a significant part of the late 19th-century pub and parlor game craze. And these inexpensive entertainments continued their popularity during the Great Depression. For example, David Gottleib's Baffle Ball made a big hit in 1931. With the game mechanics under glass and operated by inserting a coin, these "marble games" (also known as "pin games") were in high demand. Players got five to seven balls and a whole lot of fun for just a penny. Baffle Ball went on to sell 50,000 units in its first seven months of production.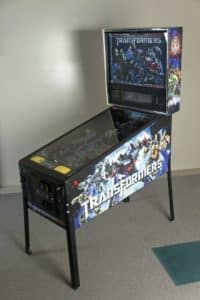 Soon thereafter, entrepreneurial game companies flooded Chicago, still considered the home of pinball manufacturing. However, competition winnowed the group down until only 14 companies remained to thrill a new generation with dazzling electro-mechanical machines that used steel balls for the first time. World War II slowed production, but also resulted in key patriotic versions. In 1947, Gottlieb's Humpty Dumpty was the first game to introduce flippers, and the technological advances that followed included replay functions and tilt mechanisms. Now, only one manufacturer—Stern Pinball—remains in the Chicago suburbs.
Ultimately, the pinball game evolved into various forms of electronic game-playing popular today. And, despite the preponderance of video games and game apps, pinball in all its forms remains popular as I witness every day in eGameRevolution. To think it all started with lawn bowling, croquet, and a few marbles.