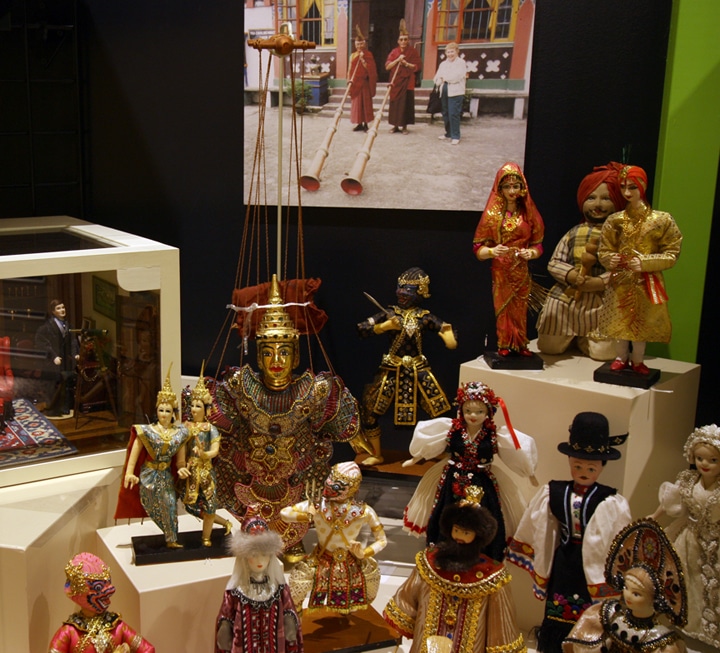 One of our most exciting recent acquisitions came from the family of Ruth Rosenfeld. Ruth was an avid miniaturist and world traveler, both factors that obviously influenced her fascinating collection of dollhouses, miniature rooms, and small (and some large) souvenirs from all over the world.
Ruth Rosenfeld began collecting small things and assembling dollhouses and miniature rooms in the mid-1970s. For her first project, she created a general store furnished with floor-to-ceiling shelves stocked with merchandise. In Ruth's 30 years of collecting, organizing, and arranging her miniatures, she put together three very large dollhouses, several smaller ones, and some 60 miniature rooms, including examples of Early American taverns,  Victorian dining rooms, and modern kitchens, living rooms, and libraries. Other miniature rooms represented a milliner's shop, toy stores, a quilt shop, a bookstore, and even an art gallery of Southwest Native American art. She also filled five rooms with well-made Shaker furnishings. Inspired by her travels, Ruth devoted several rooms to replicating homes and scenes from the foreign countries she had visited. She made a Japanese tea house, a street scene in Peru, a gallery of African figures, the dining and sitting area of a Chinese home, and a gallery of artifacts excavated from the tomb of King Tutankhamen.
Toys to children, hobbies to adults, miniatures fascinate us all. Kids use dollhouses and similar sets of small figures and structures as props for fantasy and imagination. Children narrate the actions of the figures and settings of their play, and they create and control their world of miniatures. For adult hobbyists, miniatures represent the worlds to control, too.  Adults often recreate places they cherish and settings they wish never to forget.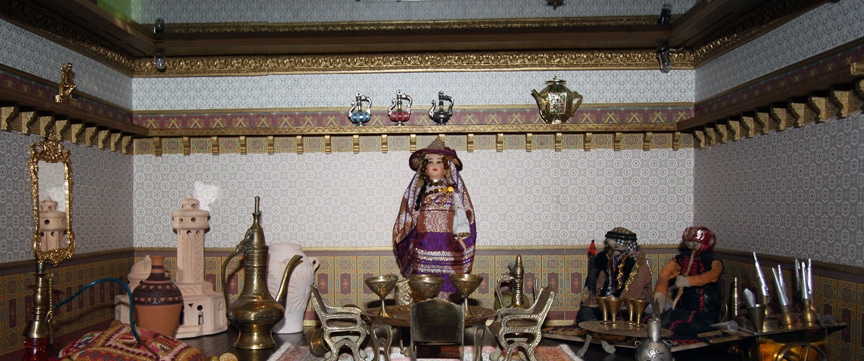 When most of us look at miniatures, we stare in wonder at the craftsmanship and detail, just as a child might, and ask "how do they do that?"