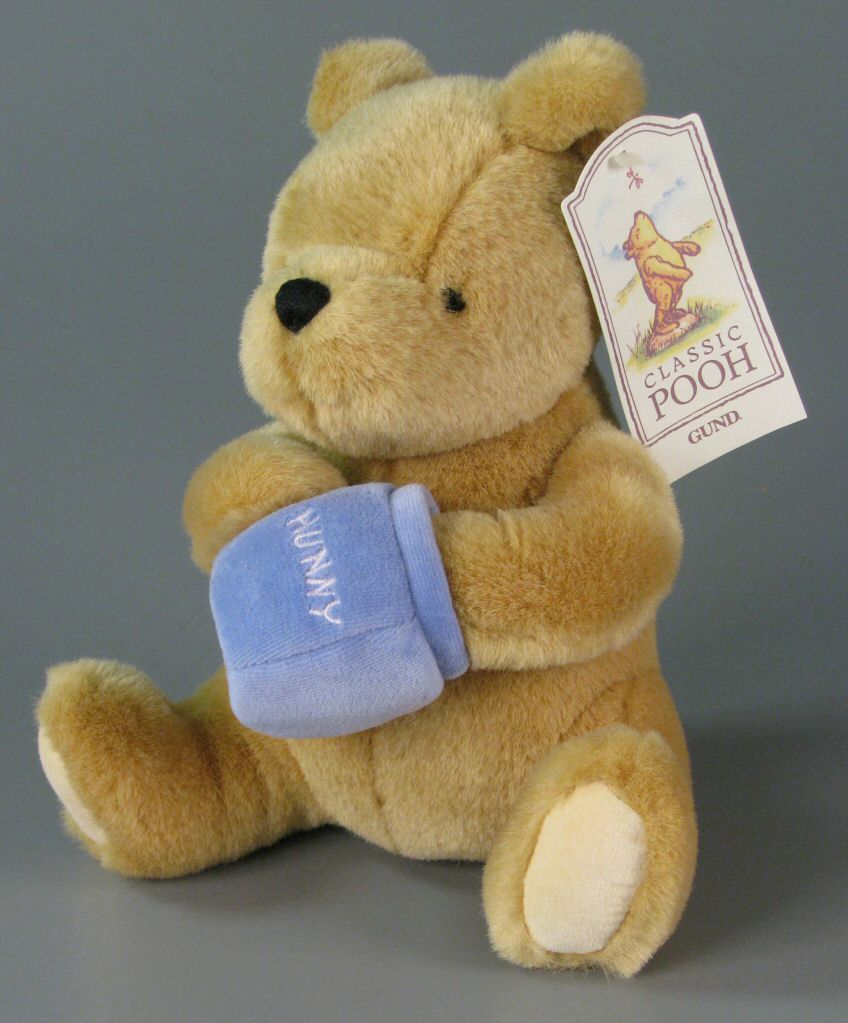 Do you know Winnie the Pooh? When you were very small, someone dear to you may have read the adventures of Winnie the Pooh in the Hundred Acre Wood as you drifted off to sleep. Perhaps you were given a Pooh Bear to cuddle. You may have learned to read with Winnie, sipped from a Winnie the Pooh mug, played a Winnie the Pooh video game, or watched a Winnie the Pooh movie.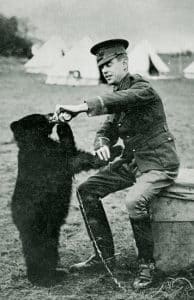 I thought I knew almost everything about Winnie the Pooh until a donor gave The Strong selected items from her Winnie the Pooh collection in April 2012. Among the donated items I encountered a book, The Romance of the Captain and Winnie the Bear. Through the tale I discovered the real story behind the famous character. Harry Colbourn, a young Canadian soldier on his way to England to serve in World War I, adopted an orphaned bear cub and named her Winnie after his hometown of Winnipeg, Manitoba. Winnie traveled with him to England where she won the hearts of Colbourn's regiment and became their mascot. When Captain Colbourn left to fight in France, Winnie stayed behind in the care of the London Zoo. Gentled through love, she allowed children to pet her and even ride on her back. When Captain Colbourn returned at the close of the war, he saw how cherished Winnie had become and allowed her to remain.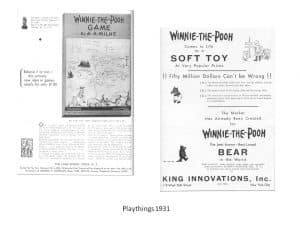 Among those who visited Winnie at the zoo were A. A. Milne and his young son, Christopher Robin. Christopher had a much loved toy bear named Edward. However, after seeing Winnie, Christopher was inspired to rename his beloved plush in Winnie's honor. Christopher added the name Pooh because of a swan he had met once while on holiday. Observing Christopher's play with Winnie the Pooh and his companions and listening to the stories Christopher invented about their adventures inspired Milne to write a 1926 book simply called Winnie the Pooh. In it, Milne captured the essence of young children's growing awareness of their world and their efforts to make sense of it. It is this Winnie the Pooh, born from the reality of a living bear, the imagination of a child, and the love of a father, that we cherish.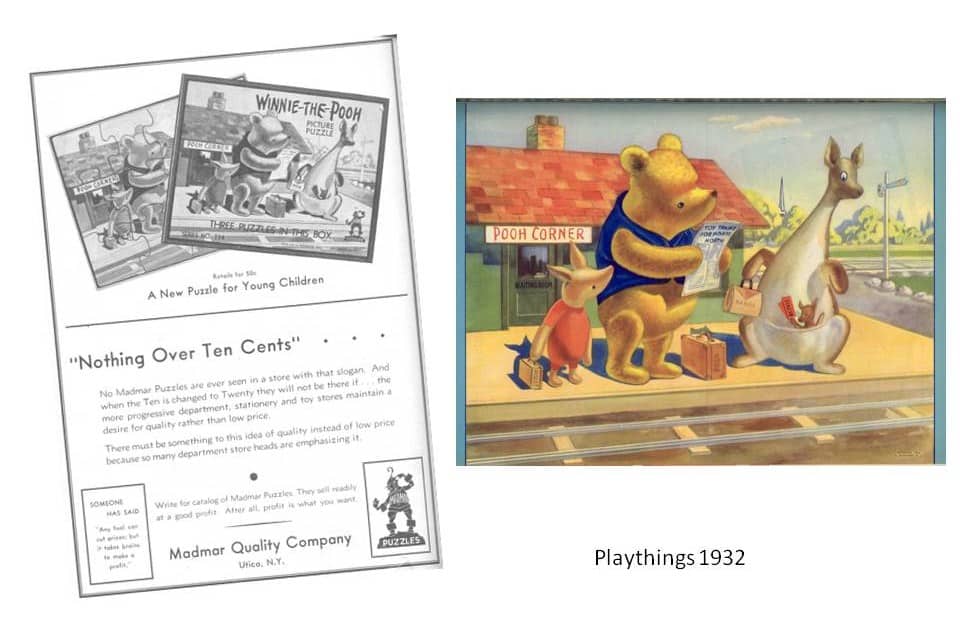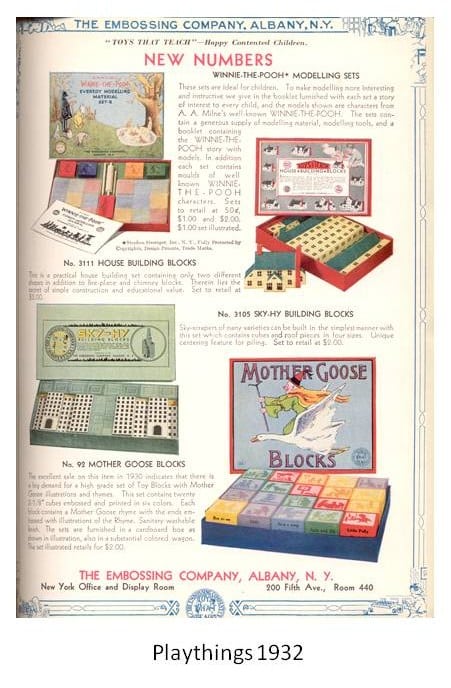 The first Pooh book sold more than 50,000 copies within eight weeks of its publication. In 1930, Stephen Slesinger purchased the licensing rights to create and market toys inspired by the books. In short order, a multitude of Pooh-inspired items—games, puzzles, blocks, activity books, and soft toys—appeared, many designed and marketed as educational tools. When Walt Disney Productions purchased the rights from Slesinger in 1961, Winnie the Pooh's popularity surged with the production of a full-length motion picture in 1966, a series of animated television specials, and collectibles of all sorts. A sampling of these items may be found in our online collections of Winnie the Pooh artifacts.
Winnie the Pooh, Tigger, Eeyore, Piglet, Kanga, and Roo remind us that every day is a new day to be filled with discovery, fun, and friendship. In Winnie the Pooh's own words, "Yesterday is history, tomorrow is a mystery, but today is a gift. That's why we call it the present."