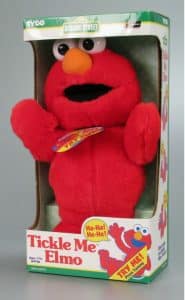 "Hey, Mom. Where do toys come from?"
Perhaps kids don't ruminate about the origin of toys as they might about a newborn sibling, but toys do come from somewhere. Toy inventors dream new ones up all the time, to the delight of kids everywhere. The National Museum of Play's collections include toy prototypes and design papers from a number of toy inventors like Greg Hyman, creator of popular toys such as Alphie, Talking Barney, and Tickle Me Elmo. How Hyman became a toy inventor shows us that play, indeed, nurtures creativity, imagination, and originality.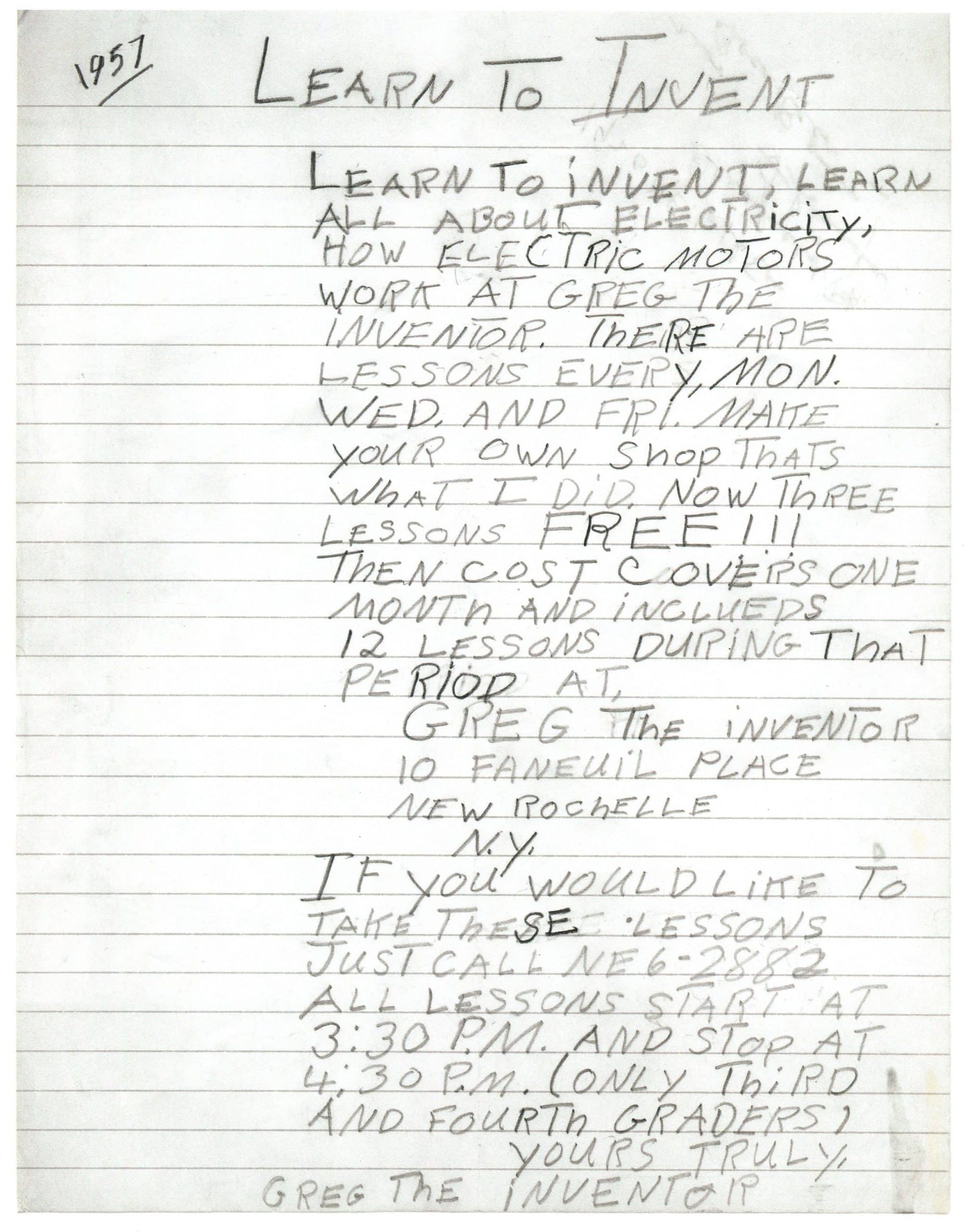 Knowing something of Hyman's youthful experiences, you might think that, of course, he became a toy inventor. As a fourth grader in the 1950s, he offered his classmates lessons in invention: "Learn to invent, learn all about electricity, how electric motors work. . . . There will be lessons every Monday, Wednesday, and Friday. Three lessons FREE! . . . Yours truly, Greg the Inventor." At 11 years old, Hyman sold "Rocket Ship" rides in a converted washing machine with a baby carriage cockpit. At age 16, Hyman cofounded a business installing home burglar alarms. Before he headed off to college for a degree in electrical engineering, Hyman applied his creativity, skills, and entrepreneurial bent to fitting a four-foot-high, Navy-surplus practice bomb with a CB walkie-talkie. He intended to rent his Talking Bomb to stores and theaters for street advertising. Local police thwarted his plans for making a fortune, however, when they threatened to arrest him and confiscate his invention.
Fresh out of college, Hyman built customized electronic devices for advertising and public relations firms and for television game-show presentations. By 1974 Hyman had partnered with Larry Greenberg, a man he had met in television work. They started their own firm, Hyman/Greenberg Associates, and developed toy ideas to pitch to manufacturers. Because no manufacturers licensed any of their electronic toys for several years, the two inventors needed to keep "real jobs," as Hyman described them.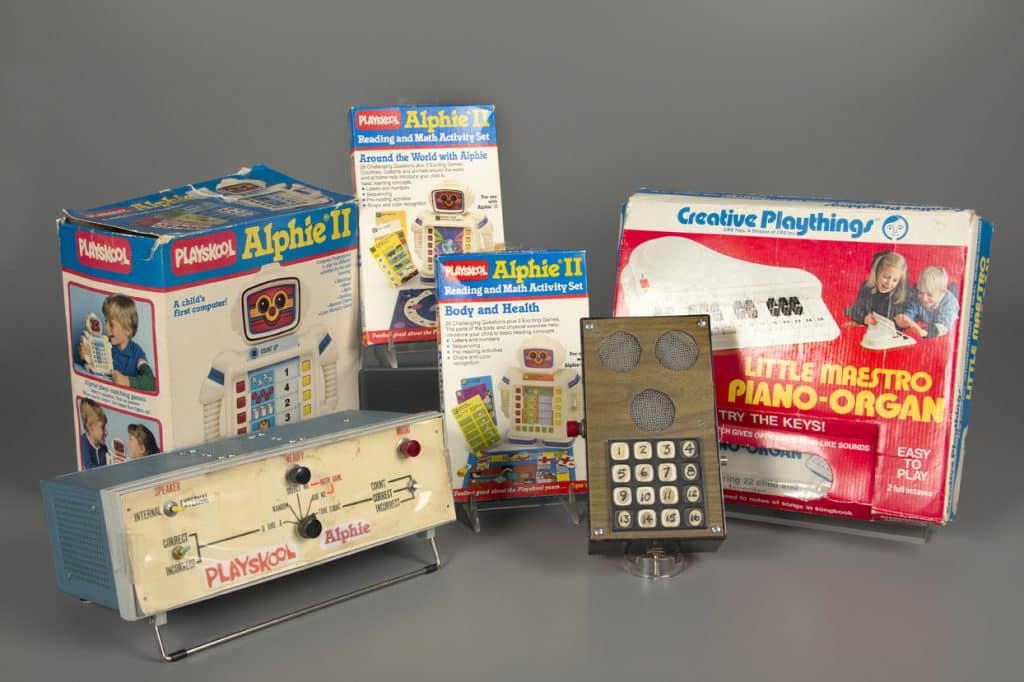 In 1977 the men's luck improved. Creative Playthings manufactured the pair's first toy, Little Maestro Piano Organ, and Milton Bradley signed Hyman and Greenberg to contracts that paid advances against future toy ideas. Finally, the two could turn to toy design full-time. Playskool introduced their first big success, Alphie the Robot, whose lights, sounds, music, action, and games helped youngsters learn letters, numbers, songs, and more. Additional card sets varied Alphie's lessons and activities. Alphie went through seven versions; the latest arrived in 2010, just in time for kids who grew up with Alphie in the 1970s to purchase the new and improved Alphie for their own children.
Hyman and Greenberg licensed 40 toys together before Greenberg passed away in 1992. Their inventions include Major Morgan the Electronic Organ, an electronic musical phone, a Win, Lose, or Draw game, and the Big Blaster Electronic Bike Horn. In the 1990s and after, Hyman continued inventing toys on his own or with other inventors.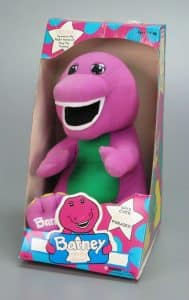 In 1993 Playskool released Hyman's plush, purple Talking Barney, the popular dinosaur from the PBS series. Around the same time, Hyman began collaborating with Ron Dubren, another toy inventor, on an electronic toy that laughed and squirmed when its tummy was tickled. They pitched Tickles the Monkey to Tyco, which had, at that time, the license to produce toys based on Looney Tunes characters. Tyco planned to turn the concept into a Tasmanian Devil toy called Tickle Me Taz. Time passed, however, and Tyco's Looney Tunes license lapsed. In the meantime, the company acquired the right to produce toys using Sesame Street characters. Tyco saw Elmo, the fluffy, red, three-year-old, as a perfect match for the Tickles toy. Tickle Me Elmo became the must-have toy of the 1996 holiday season, and numerous variations of the toy have been in production ever since.
Tickle Me Elmo leads the list of Greg Hyman's best-known toys, but the plush toy coexists in his portfolio with more than 120 other licensed toys. As Hyman told a journalist, "To be an inventor is an honor. This country was founded on invention. There are no courses you can take to do this." But, maybe you can get your start by taking lessons from Greg the Inventor.