Born in 1914, Dare Wright spent her early childhood with her mother, famed portrait artist Edith (Edie) Stevenson Wright. Edie treated Dare like a companion and the pair often created imaginary worlds through reading, writing, drawing, carpentry, and sewing. Dare loved to read Robin Hood, Grimms' fairy tales, and The Lovely Garden, and she spent countless hours occupied by her dolls. Following Dare's enrollment at Laurel boarding school in the fourth grade, Edith purchased Dare a 22-inch-tall Lenci doll on installment for $12.50 from the Halle Brothers Department Store. The doll wore a curly mohair wig, had flirty, side-glancing eyes, and sported an orange felt bonnet and organdy dress. Dare named the doll "Edith" after her mother. As most girls do with increasing age, Dare became preoccupied with other activities and eventually packed Edith into a trunk. In 1933, Dare graduated among the top five in her class.
It doesn't matter which version of Dare's post-school life you read, because they all resemble a film script. She traveled internationally, modeled for Esquire, Cosmopolitan, and Maidenform, reconnected with her alcoholic brother Blaine, continued to play dress-up with her mother, and naively cast a spell on single and married men. Dare also converted a bathroom into a darkroom where she taught herself to process and develop film. Dare's mother helped her develop an eye for artistic composition and she soon transitioned into a professional fashion photographer.
In 1950, Edie was the midst of a move, and she began to send Dare trunks filled with her childhood belongings, including Edith. The doll became a primary subject of Dare's photographs. The following year, Dare began to style her own blonde hair in a high ponytail with short bangs. Soon Edith sported the same look. Dare replaced Edith's mohair wig with a false chignon wig and pierced her ears with delicate gold hoops. She sewed Edith white ruffled cotton underwear, a white eyelet petticoat, and a pink and white gingham dress. Dare also began to stage photographs of Edith with two teddy bears gifted to her by Blaine. The three playthings became the main characters of a children's storybook about the adventures of a lonely doll and her two friends.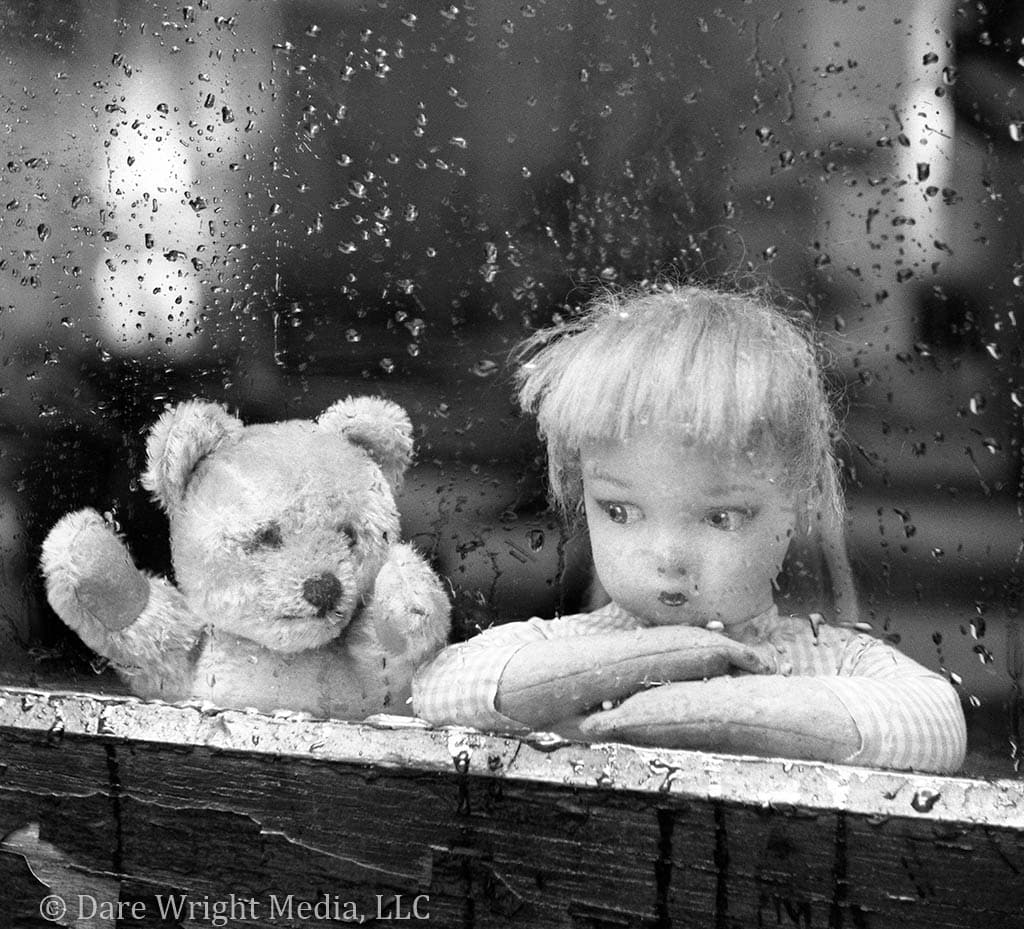 In 1957, Doubleday and Company published Dare's The Lonely Doll, a series of photographic illustrations featuring Edith and the bears. The simple text conveyed the story of a lonely doll who befriended Mr. Bear and Little Bear. Dare's photographs were sophisticated, almost glamorous. The story conveyed childhood fear of punishment and loneliness, while exploring unconventional and unconditional love—themes that many critics believed ran rampant in Dare's own life. The Lonely Doll quickly became a best-seller. In the October 13, 1957 edition of The New York Times, a literary critic noted that although Edith was a doll, "she seems in these photographs, lifelike too. Little girls will undoubtedly recognize their own moods in hers: her rainy-day crossness, her innocent mischief (dressing up in grown-up finery and lipstick), her contrition and final relief when all is forgiven." Dare published nine more books in the Lonely Doll series.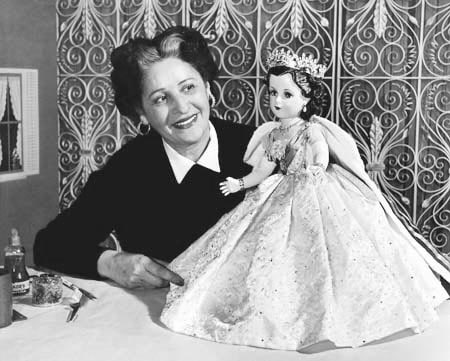 Dare and Edith became the subject of biographies, analysis of mother-daughter relationships, study of how photography mobilized the body and life through the figure of the doll, and idols for female artists such as Cindy Sherman and Kim Gordon. The pair also held a special place in the life of dollmakers. Several doll manufacturers made their own variations of Edith. The Alexander Doll Company produced the first version of Edith dressed in her signature pink and white gingham dress in 1958. The company obtained the license for the doll, again, in 2003 and turned out a version paired with a teddy bear for their Classics Collection.
At a quick glance, Madame Alexander and Dare Wright seem an unlikely pair. Madame Alexander presented herself as demure, while Dare posed freely in the nude. But the two both proved to be ambitious, detail-oriented, and free from conventional norms. They had a passion for play and for using their talents to foster a child's imagination. You can see this for yourself in the new display, 100 Years of Madame Alexander, at The Strong National Museum of Play.